HLM series vertical mill for super fine powders is equipped with: main mill, feeder, classifier, fan, piping, silo for material feeding, piping system, electrical cabinet, collector system, etc.
work process:
The motor drives the reducer to drive the grinding disc to rotate, and the material to be ground is fed into the center of the rotating grinding disc by the air-locking feeding device. Under the action of centrifugal force, the material moves to the periphery of the grinding disc and enters the grinding roller table.

Under the action of the pressure of the grinding roller, the material is crushed by extrusion, grinding and shearing.

At the same time, the wind is sprayed upwards evenly at a high speed from the air ring around the grinding disc, and the pulverized materials are blown up by the high-speed airflow at the wind ring,and the coarser material is blown back to the grinding disc for re-grinding, while the fine powder is brought in by the wind.

The grading machine is used for grading, and the qualified fine powder flows out of the mill along with the air flow, and is collected by the dust collection equipment to be the product. so the cycle completes the whole process of grinding operation.

HLM vertical mill adopts standard modular design to manufacture pressurizing device. As the capacity of the mill increases, the number of grinding rolls will increase accordingly (2, 3, 4 or 6 grinding rolls can be used) With fewer standard module components, a series of products with a variety of capabilities to meet the requirements of different processing of materials of different fineness and production capacity.

Dust Collection System

Single stage dust collection system I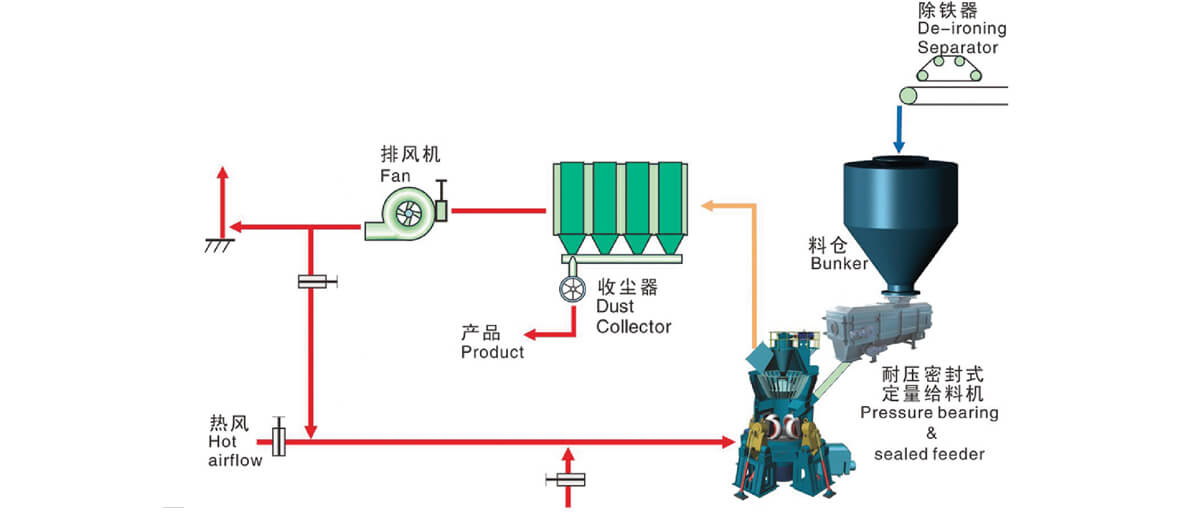 Single stage dust collection system II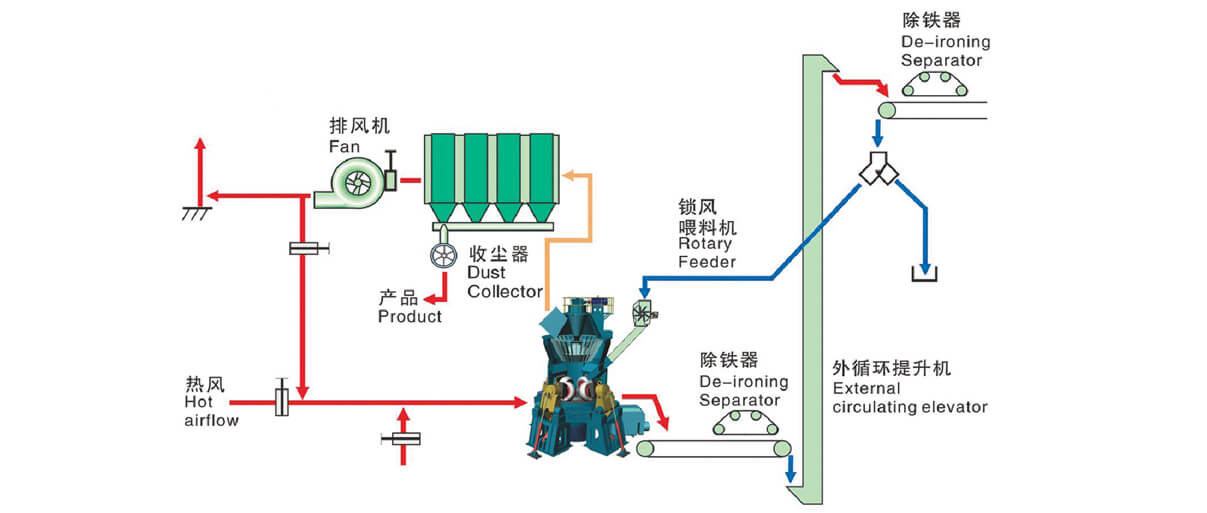 Secondary dust removal system