To invest in a set of ore Raymond mill, most people want to understand the advantages and characteristics of Raymond mill. Compared with similar mills, the greater the advantage, the higher the selection rate. To grind non-metallic ores, choose to cooperate with Guilin Hongcheng manufacturers to increase efficiency and reduce costs. For grinding ore powder, the new type of Raymond mill equipment has become a mill equipment for grinding 80-400 mesh powder. Through the discussion in this article, you can understand the advantages and characteristics of the ore Raymond mill, equipment selection and quotation and other related details.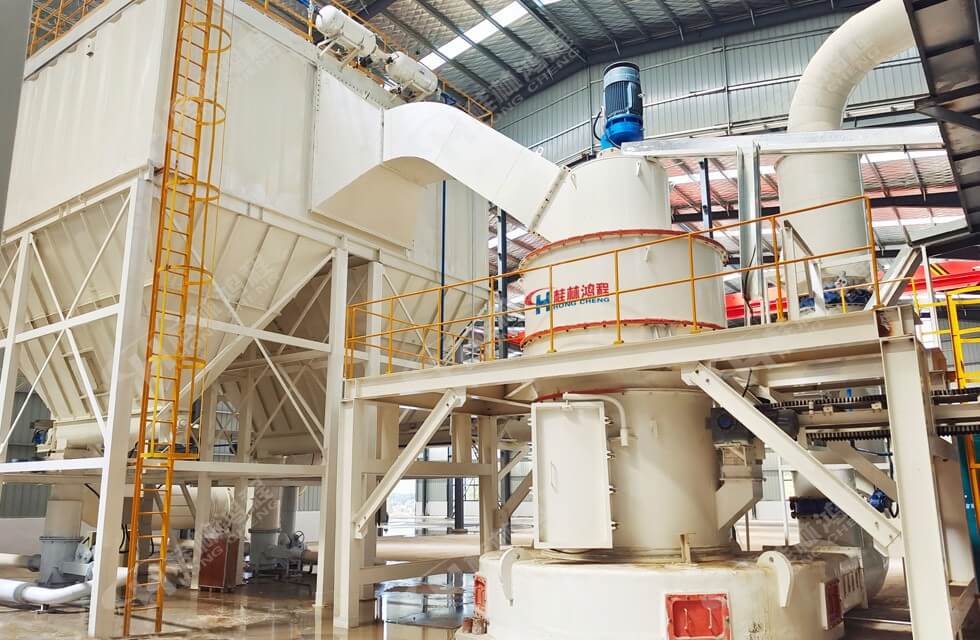 ore Raymond mill case site, welcome to leave a message or consult [email protected]
1. Introduction of ore Raymond mill
For grinding ore powder, the new HC vertical pendulum mill equipment is a special Raymond mill equipment. Guilin Hongcheng's HC Raymond mills are very rich in models, including HC1000, HC1300 and many other types of mills. Which mill to choose needs to be customized according to the production needs of the project. In order to break through the disadvantages of traditional pulverizers, Guilin Hongcheng, a pulverizer manufacturer, has devoted itself to the development of a new type of Raymond mill equipment, which is ideal for many ores grinding projects such as marble, limestone, calcite, barite, activated carbon, and talc. Below, let's learn about the advantages and characteristics of Raymond mill:
(1) The performance is greatly improved
Covering a number of patented technologies, various performance indicators have been greatly improved, and it is an efficient and advanced grinding equipment.
(2) Abundant grinding materials
It can grind limestone, calcite, activated carbon, dolomite, marble, titanium dioxide, bauxite, feldspar, barite, fluorite, gypsum, etc.
(3) Noise reduction and environmental protection
The residual air outlet of the mill equipment is equipped with a pulse dust collector, and the dust collection efficiency is as high as 99%. Dust-free workshop can be realized.
(4) Efficient cost reduction
Compared with the traditional R-type machine, the production is increased by more than 40%, and the unit power consumption cost is saved by more than 30%.
(5) Easy to maintain
The equipment adopts a new sealing structure, and the grinding roller device can be filled with grease once every 300-500 hours. The replacement of the grinding ring does not need to remove the grinding roller device, and the maintenance is easier.
2. How to select and quote for ore Raymond mill?
For the selection and quotation details of the ore Raymond mill, the manufacturer Hongcheng provides tailor-made design services for customers. The grinding fineness and production capacity required by each project are different, and even the selection of equipment required for installation in different areas is also different. Guilin Hongcheng, an experienced manufacturer, combines the production needs of customers, customizes a special selection and configuration plan, and customizes a reasonable price for each set of equipment, so as to reduce costs and increase production for customers and create greater value.
The new environmentally friendly ore Raymond mill equipment is a special grinding equipment, which can help the grinding of various ore grinding projects. The performance of the new generation of Raymond mill has been greatly improved. Welcome to leave a message for consultation and obtain more detailed milling information.