What grinder is used to grind natural mica ore? If you need to grind 300-mesh mineral powder, what is the name of the grinder that can be used? In response to the production needs of mica ore powder, the environmentally friendly Raymond mill, vertical grinding mill, ultra-fine grinding mill and other equipment successfully developed by Hongcheng Mining are ideal powder processing equipment. Grinding 300-mesh mineral powder, high-yield and efficiency-enhancing Raymond mill equipment is a professional mill equipment, which helps the project to create benefits.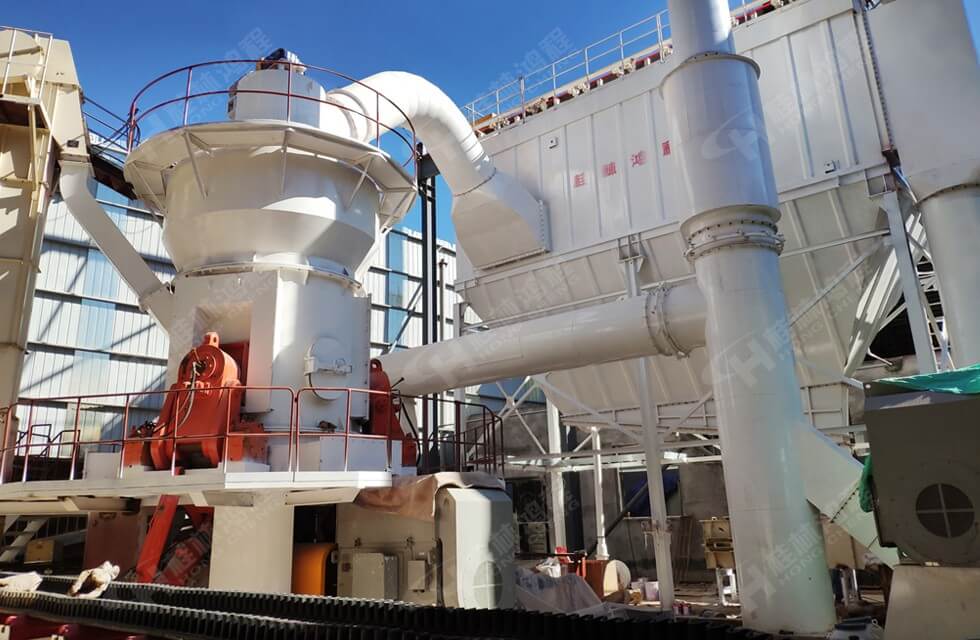 Natural mica ore grinding mill, welcome to leave a message or consult [email protected]
1. What is natural mica ore?
The types of natural mica minerals include biotite, phlogopite, muscovite, lepidolite, sericite, green mica, and lepidolite. There are many kinds of natural mica, and there are two kinds of muscovite and phlogopite used as electrical insulating materials. Muscovite has vitreous luster, generally colorless and transparent; phlogopite has metallic luster and semi-metallic luster, common ones are golden yellow, brown, light green, etc., and the transparency is poor.
Muscovite and phlogopite have good electrical and mechanical properties, good heat resistance, chemical stability and corona resistance. Both types of mica can be exfoliated into soft and elastic flakes with a thickness of 0.01 to 0.03 mm. The electrical properties of muscovite are better than that of phlogopite, but phlogopite is soft and has better heat resistance than muscovite.
According to the use, mica can be generally divided into three categories: mica flakes (flake mica), mica for capacitors and thick mica flakes for electron tubes.
Grinding natural mica ore is inseparable from special mill equipment. Today, I will introduce the environmentally friendly Raymond mill equipment for grinding 80-400 mesh ore powder. Guilin Hongcheng is a manufacturer that provides this type of professional mill equipment. With rich experience and strong strength, we can help the project to generate income with greater grinding advantages.
2. Selection of dry mill for natural mica ore
The pulverizer equipment is the exclusive equipment that helps the ore powder processing production line to create value. To grind natural mica ore, Hongcheng Mine recommends using Raymond mill equipment to grind 80-400 mesh ore powder. This is a new type of upgraded environmental protection equipment, which can help the improvement of ore powder projects such as mica powder, marble, barite and kaolin. Increase efficiency and create value.
The Raymond mill covers a number of patented technologies, which can increase production by more than 40% and save 30-40% of unit power consumption cost. It is an ideal equipment for many non-metallic mine customers. In terms of environmental protection, the Raymond mill has also made great efforts. It is equipped with a pulse dust collector, which can efficiently remove dust up to 99% and meet the needs of environmental protection and noise reduction production with high quality.
Guilin Hongcheng New Raymond Mill-HC Vertical Pendulum Mill
*Production capacity*: 1-25t/h
*Finished particle size*: 22-180μm
*Application field*: This mill is the replacement equipment of traditional Raymond mill, which is widely used in papermaking, paint, plastic, rubber, ink, pigment, building materials, medicine, food and other production and life fields.
*Practical materials*: High-yield and efficient grinding ability for various non-metallic minerals with Mohs hardness below 7 and humidity within 6%, such as talc, calcite, calcium carbonate, dolomite, potassium feldspar, bentonite , kaolin, clay, graphite, clay, zircon sand, bentonite and other non-mineral grinding effect is good.
Natural mica ore grinding mill, welcome to visit the pulverizer manufacturer Guilin Hongcheng at any time to learn more about the environmental protection Raymond mill, ultra-fine mill, vertical mill and other equipment details, leave a message for consultation to obtain the selection plan and product quotation information.