Lime powder has many uses, such as: building lime powder, bleaching powder and lime, lime powder disinfectant, lime powder moisture-proof agent, lime powder bactericide, lime powder displacer, limestone powder and lime, used in power plants, brick factories, etc. Coal burning companies. Fine lime powder can also be mixed with lime to create a putty. So what manufacturer produces the lime block grinding mill, and what type of mill is used? As a well-known mill manufacturer, Guilin Hongcheng will introduce it to you.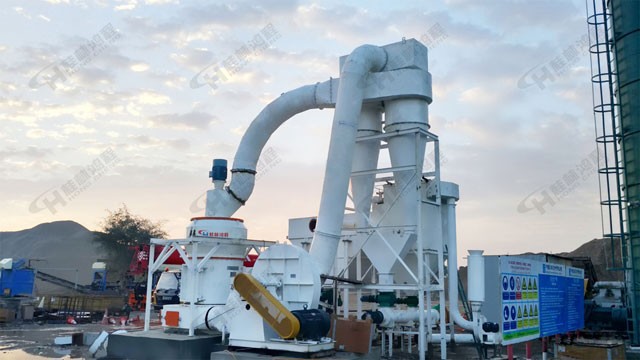 lime block grinding mill, welcome to leave a message or consult [email protected]
Lime block grinding mill, Guilin Hongcheng recommends HC Raymond mill. HC super-large pendulum mill is widely used in the grinding and processing of non-metallic minerals such as limestone, calcite, talc, white jade, titanium dioxide, quartz stone, bauxite, marble, etc. The degree range can be adjusted between 80-400 mesh, the product performance is stable, the milling process is advanced, the structure is solid and reliable, the earthquake resistance is strong, the dust collection effect is good, the classification efficiency is high, and the maintenance is convenient.
The HC series pendulum mill is a new type of high-efficiency grinding equipment independently developed and innovated by Guilin Hongcheng on the basis of the traditional Raymond mill. Compared with the R-type machine, various technical indicators have been greatly improved. It is the traditional Raymond mill. ideal alternative products. Among them, the output of HC1700 is about 2.5 to 4 times higher than that of similar 5R equipment, which can effectively reduce energy consumption. HC3000 is currently the world's largest Raymond mill, which can meet the ever-expanding industrial scale production needs, greatly improve equipment efficiency, technology At the domestic high level, it is especially suitable for large-scale powder processing such as power plant desulfurization, manganese industry, and pulverized coal.
There are many types of mills manufactured by Guilin Hongcheng. If you want to know more about lime block mills, please leave a message for consultation.