Guilin Hongcheng takes scientific and technological innovation and serving the society as its development mission. Through in-depth development of new ways of development of production, education and research, introduction of advanced milling technology, and continuous promotion of product and technological innovation, Guilin Hongcheng provides professional quicklime mill production Equipment. Guilin Hongcheng is a well-known high-tech enterprise located in Guilin, Guangxi. It provides Raymond mills, vertical mills, ultra-fine pulverizers, ultra-fine vertical mills and other equipment for the powder mining industry. The 1000-mesh quicklime ultra-fine grinding equipment is a fine powder deep-processing mill developed by Hongcheng, with stable performance, high cost performance and high powder yield.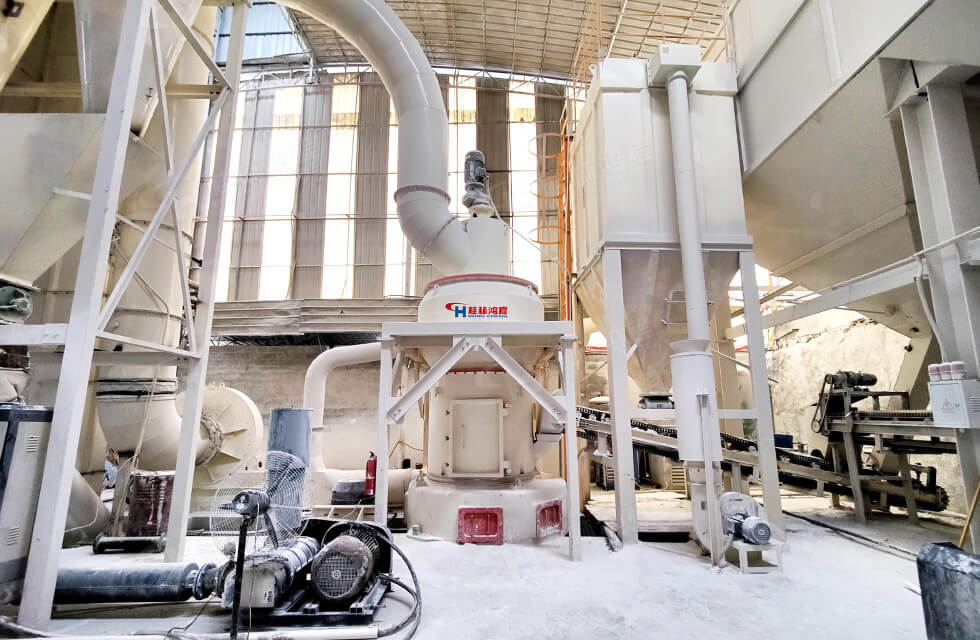 1000-mesh quicklime ultra-fine grinding equipment, welcome to leave a message or consult [email protected]
1. Let's first understand Guilin Hongcheng
For grinding ore powder, the application of Hongcheng's ore pulverizer can increase production and efficiency. As an experienced machinery and equipment manufacturer, Hongcheng has superb production technology, rich experience, many types of pulverizers, and has a development thinking that keeps pace with the times. At the same time, it also provides tailor-made design and selection scheme services to provide greater value-added services for the grinding production lines of new and old customers and friends.
As a manufacturer, Hongcheng provides many types of pulverizers, including Raymond mill, vertical mill, ultra-fine pulverizer and other equipment. The design structure is scientific and reasonable, and there are many materials that can be ground, including non-metallic ores, solid waste residues, thermal power plants, coal mines, cement plants, etc. .
2. Introduction of 1000-mesh quicklime ultrafine grinding equipment
To grind fine powder, it can be ground and processed with ultra-fine pulverizer equipment. what mill is this? This ultra-fine pulverizer is a high-end environmental protection fine powder deep processing equipment developed by Hongcheng with great concentration. It has comprehensive mechanical pulverization performance such as rolling, grinding, impact, etc. The grinding fineness can be adjusted before 325-2500 mesh, and the fineness of the equipment is uniform. Fine, excellent particle shape, large production capacity, high powder output rate, large crushing ratio, high energy utilization rate, using forced turbine classification system, the particle size is more uniform and fine, which can improve market competitiveness. The full pulse dust collection system is adopted, which can achieve 99% efficient dust collection.
Guilin Hongcheng New Environmental Protection Mill-HCH Ultrafine Ring Roller Mill
Weight: 17.5-70t
Product output: 1-22t/h
Product finenes}: 5-45μm
Application scope: The mill can be widely used in metallurgy, chemical rubber, paint, plastic, pigment, ink, building materials, medicine, food and other deep processing fields, with remarkable grinding effect, it is an ideal equipment for deep processing of non-metallic minerals.
Application materials: For non-metallic minerals such as calcium carbonate, barite, calcite, gypsum, dolomite, potassium feldspar, etc., it can be finely ground and processed, and the product fineness adjustment is convenient and the operation is simple.
Grinding characteristics: The mill is widely used, easy to operate, easy to maintain, stable in performance, efficient and environmentally friendly, and cost-effective. It is an ultra-fine grinding and processing equipment in the field of milling.
Grinding fine powder, the application of the ultra-fine pulverizer equipment developed by Hongcheng Mining can obtain twice the result with half the effort. The 1000-mesh quicklime ultra-fine grinding equipment provided by Hongcheng has high pulverizing efficiency, environmental protection and energy saving, and long service life of the equipment. Welcome to Factory visit and learn about equipment details.