White mud is a mixture, the scientific name is kaolin ore, which belongs to non-metallic minerals. It is a kind of clay and clay rock mainly composed of kaolinite clay minerals. Because it is white and delicate, it is also called dolomite. No matter it is white mud or the leftover white mud from paper mills, it can be ground for secondary use. So what machine is used to grind industrial white mud? In fact, there are many types of mills that can be used to grind white mud, such as HC Raymond mill and HCQ improved Raymond mill.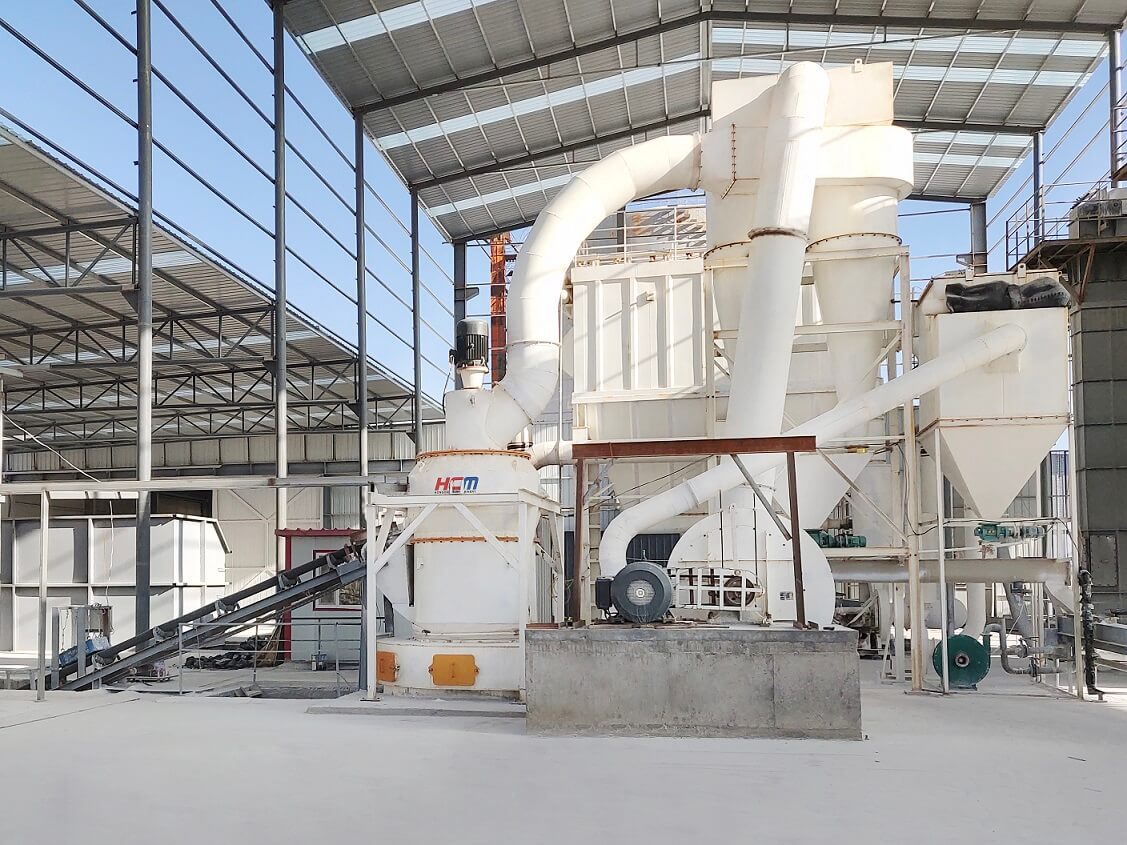 HCQ improved Raymond mill, welcome to leave a message or consult [email protected]
Guilin Hongcheng has specialized in the production of Raymond mills for decades and has rich experience and cases. Guilin Hongcheng's HCQ1500 milled white clay is 300 mesh, with an output of about 10 tons per hour. HCQ improved mill is a technically updated product of Guilin Hongcheng on the basis of R series pendulum mill. With scientific and reasonable configuration and structural features, the overall performance of the equipment is greatly improved. Widely used in metallurgy, building materials, chemical industry and other fields, this product has high production efficiency, large capacity, energy saving and environmental protection, and is the best choice for non-metallic ore processing and grinding.
Guilin Hongcheng new improved mill: HCQ improved mill
[Nominal diameter of grinding ring]: 1290-1500mm

[Production capacity]: 1.5-13t/h

[Finished Particle Size]: 38-180μm

[Scope of application]: This mill covers a number of patented technologies. It is a new type of milling equipment with technological innovation based on the R-type mill. Widely used in electric power, metallurgy, cement, chemical industry, building materials, paint, paper, rubber, medicine, food and other fields.

[Performance advantages]: This mill is an updated equipment for traditional mills. It has wide application range, simple operation, convenient maintenance, stable performance and high cost performance. It is an economical and practical milling equipment.

[Applicable materials]: It has high-yield and high-efficiency grinding ability for wollastonite, slaked lime, zircon sand, talc, calcite, carbonic acid and other non-metallic mineral materials with Mohs hardness below 7 and humidity below 6%. Such as wollastonite, slaked lime, zircon sand, talc, calcite, calcium carbonate, dolomite, potassium feldspar, bentonite, kaolin, graphite, carbon, fluorite, brucite, etc. have better grinding effect.

White mud is a kind of kaolin clay, which also contains a lot of calcium carbonate. It is a relatively common material, and the milling equipment is extensive. So what machine is used to grind industrial white mud? We recommend choosing Guilin Hongcheng HCQ improved mill. For more mill content and quotation, please leave a message for consultation.