Spodumene belongs to the monoclinic crystal system, and the crystals are often columnar, granular or plate-like. The color is off-white, gray-green, purple or yellow, etc., the hardness is 6.5-7, and the density is 3.03-3.22g/cm³. As the raw material of lithium chemical products, it is widely used in lithium chemical industry, glass and ceramic industries, and enjoys the reputation of "industrial monosodium glutamate".
The application of spodumene, an industrial ore that is the main source of lithium group, in ceramics, metallurgy, porcelain extraction, special glass, chemical industry, etc. is developing rapidly and expanding day by day. Spodumene is divided into three categories according to its use, chemical composition and smelting process requirements: chemical spodumene, ceramic spodumene, and low-iron spodumene.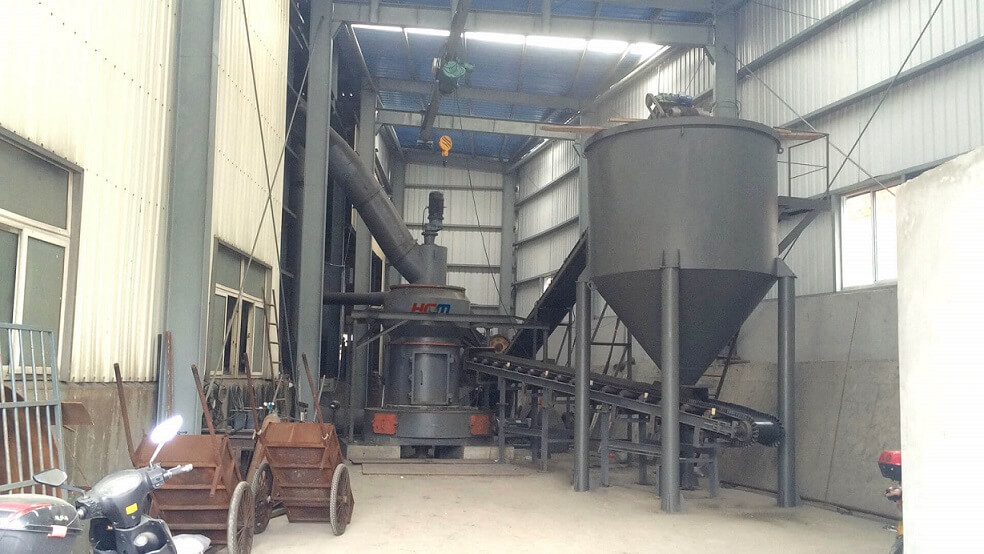 HC Spodumene Vertical Pendulum Mill, welcome to leave a message or consult [email protected]
It can be seen that the efficacy and function of lithium stone grinding have high utilization value, so this production process is inseparable from the addition of grinding equipment. It is recommended to use Guilin Hongcheng's new HC pendulum Raymond mill for lithium stone grinding in the range of 80-400 mesh. This equipment has a large output and low investment cost. It is an economical and cost-effective grinding equipment. HC ultra-large pendulum mill is a large-scale efficient and environmentally friendly mill independently developed by Hongcheng based on the development trend of the industry. This product has a number of invention patent technologies and is widely used with excellent milling technology and processing technology. In the field of large-scale powder processing such as power plant desulfurization and manganese minerals, it leads the technological revolution of pendulum mills in terms of production capacity and unit energy consumption.
Lithium stone grinding has a wide range of functions and functions. Choosing Guilin Hongcheng's HC Pendulum Raymond Mill for grinding lithium stone powder can increase production and efficiency, and bring double profits to enterprises. HC series pendulum Raymond mill has rich and colorful product types, advanced and reasonable structure, mature milling process, large production capacity and high cost performance. It has won many national patents, and its milling process is at the leading level. The output is 40% higher than that of the traditional Raymond mill and 30% higher than that of the ball mill. It is an advanced equipment that can effectively expand the application field of the pendulum mill and the demand for large-scale production. Welcome to leave a message for details.