What manufacturers of manganese carbonate vertical grinding mill equipment have successful cases? Guilin Hongcheng, a well-known mill manufacturer, has developed a professional manganese carbonate vertical mill for manganese carbonate grinding, and there are many successful cases that can be inspected on site.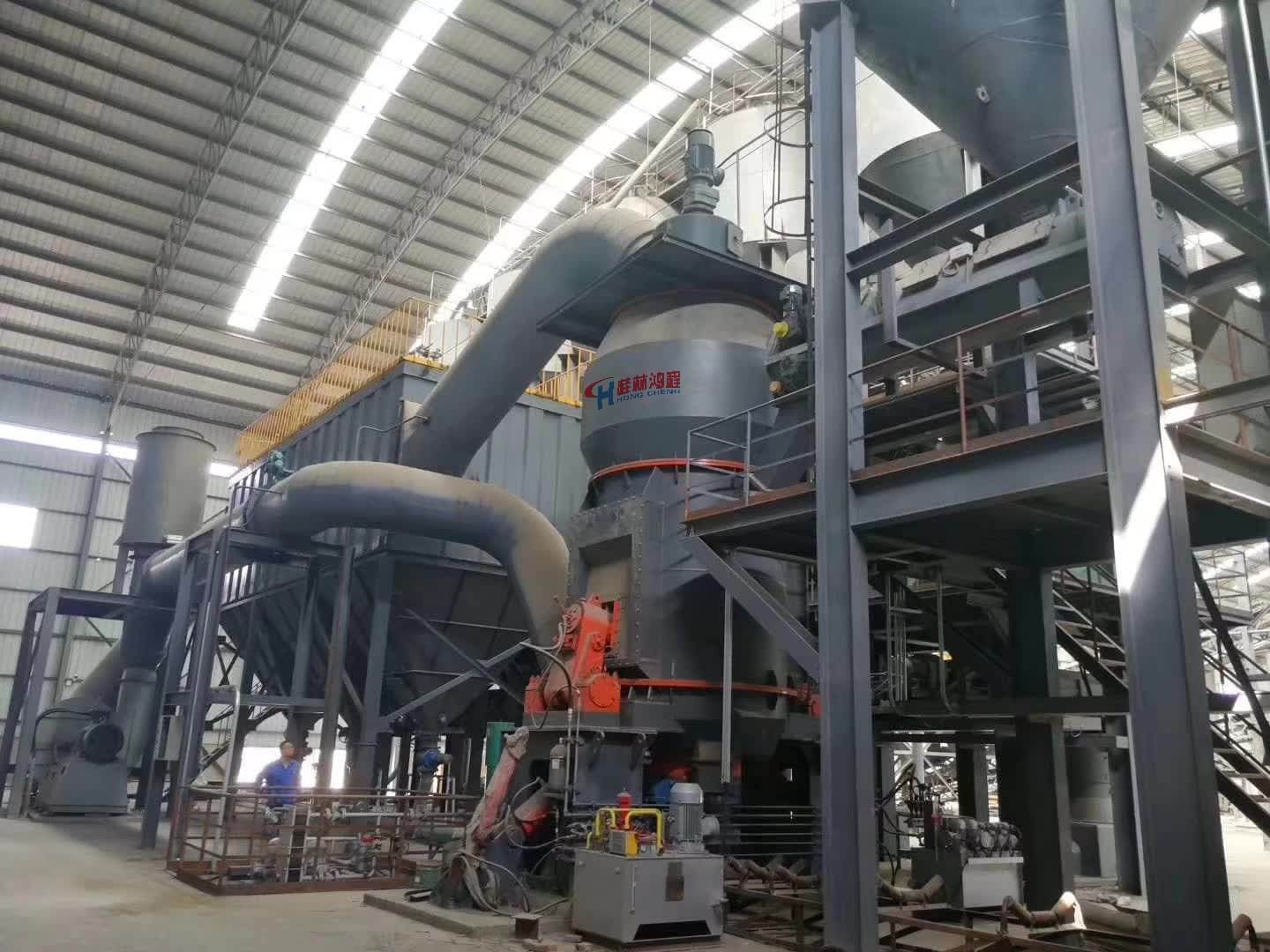 manganese carbonate vertical grinding mill, welcome to leave a message or consult [email protected]
As one of the widely distributed elements in nature, manganese exists in the form of minerals such as carbonates, oxides and silicates in the earth's crust. As an important industrial raw material, manganese and its compounds are more and more widely used in metallurgy, chemical industry, light industry, medicine, machinery, national defense, communication, agriculture and other industries in the development of today's society. After years of development, the technology of using manganese carbonate ore to produce electrolytic metal manganese has formed a relatively mature production process. Firstly, it uses manganese carbonate ore grinding equipment to grind manganese carbonate ore, and then undergoes liquid preparation, leaching, purification, electrolysis, Passivation washing, drying stripping and packaging. So what is the vertical mill of manganese carbonate vertical mill equipment manufacturer Guilin Hongcheng? Let's find out together.
Guilin Hongcheng manganese carbonate vertical mill equipment has unique structural advantages, mainly composed of main machine collector, feeder, classifier, blower, pipeline device, storage hopper, electric control system, collection system, etc. It integrates drying, grinding, grading and conveying, and is widely used in electric power, metallurgy, cement, chemical and other industrial fields.
Guilin Hongcheng Ore Grinding Equipment Manganese Carbonate Vertical Mill: HLM Vertical Mill
[Production capacity]: 5-700t/h

[[Product Features]: It integrates drying, grinding, grading, and conveying, with high output, low energy consumption, low maintenance cost, wide application range, small footprint, and high cost performance.

[[Field of focus]: Focus on the grinding and processing of coal mines, cement, slag, gypsum, calcite, barite, fluorite, marble and other non-metallic minerals with Mohs hardness below 7 and humidity within 6%. Product performance advanced.

The price of a vertical mill is related to the material, fineness, and output of the mill. Based on this information, the model selection is made to calculate the cost quotation. Therefore, if you have a demand for manganese carbonate vertical mill, you can contact the mill manufacturer and provide the above relevant information. The manufacturer will choose the appropriate configuration model based on this information. The direct sales of the manufacturer will not take detours, and the after-sales service is guaranteed.