Phosphate rock is a phosphate hydrochloric acid mineral rich in phosphorus, mainly represented by apatite. Based on phosphate rock as raw material, phosphate fertilizer, yellow phosphorus and phosphide, phosphoric acid and phosphate can be produced. The phosphorus chemical industry involves many industries, such as agriculture, medicine, national defense, metallurgy, paint, textile, daily chemical, ceramics , paper, glass, ammunition, etc. Phosphate rock has important national strategic significance and is a key non-renewable resource. Phosphate rock is an important support for the phosphorus chemical industry and a national strategic mineral resource. Phosphate rock grinding mill is the processing equipment for phosphate rock powder. Choosing a high-efficiency, intelligent and energy-saving phosphate rock grinder can greatly improve the Market competitiveness, creating greater value.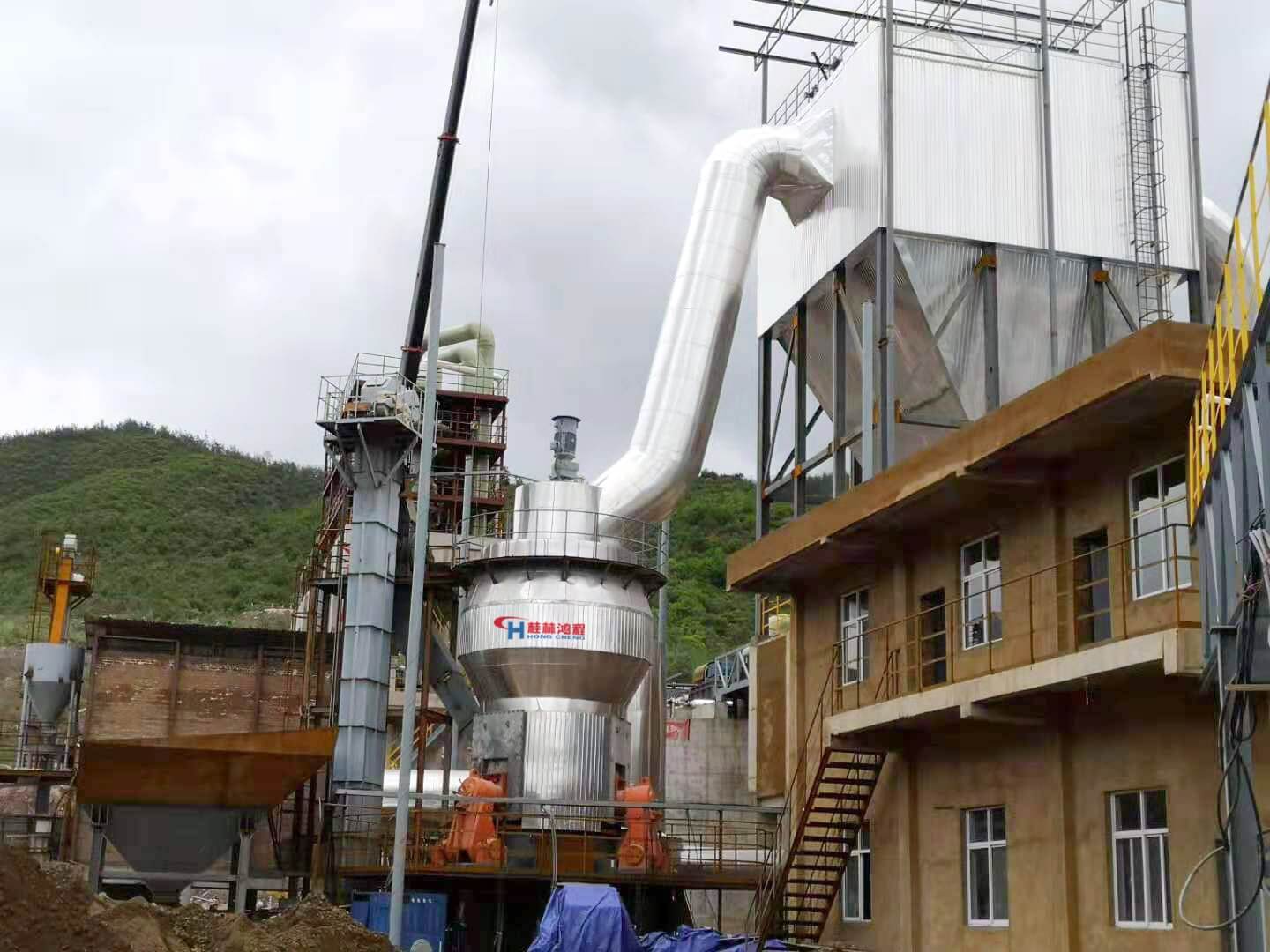 Phosphate rock vertical grinding mill, welcome to leave a message or consult [email protected]
The large-scale production of Guilin Hongcheng Vertical Mill facilitates the grinding and processing of phosphate rock, making a great contribution to the development of science and technology economy. Guilin Hongcheng series ore mill, vertical mill, ultra-fine mill, Raymond mill domestic and foreign non-mineral milling market, the product fineness can be adjusted between 80-2500 mesh, equipment energy saving, environmental protection dust collection The rate is 99%. Hongcheng people continue to provide customers with high-quality milling production lines with the craftsmanship spirit of excellence. Among them, this HLM vertical mill is an ideal equipment for phosphate rock milling. High energy consumption, high maintenance cost and other bottlenecks in milling, based on the development trend of the industry, pioneered the research and development of the HLM vertical mill integrating drying, grinding, grading and conveying, which has become a coal mine, cement, slag, non-metallic ore And other mainstream equipment in the milling field.
The customer processes 100-mesh phosphate rock, using the HLM2000 vertical mill, with an hourly output of more than 55 tons, which vigorously meets the production needs and saves costs. It has unique structural advantages, mainly composed of the main machine collector, feeder, and Machine, blower, pipeline device, storage hopper, electric control system, collection system, etc., combined with the current situation of milling in the non-metallic mineral industry, Hongcheng vertical mill equipment integrates drying, grinding, grading, and transportation. There are more than 300 kinds of materials that can be processed, and the fineness of the finished product is 80-600 mesh. The advantages of the vertical mill have rapidly emerged in the market and are widely favored by users.
In this new and rapidly developing technological society, HLM vertical mill is a rare high-tech grinding equipment. If you have a phosphate rock grinding project, please leave a message for more details.