Guilin Hongcheng, a high-calcium stone grinding mill production line manufacturer, has more than 30 years of manufacturing experience and has as many as 8,000+ grinding cases. The high-calcium stone grinding mill production lines include Raymond mill, vertical mill, and ultra-fine mill machine production lines, etc.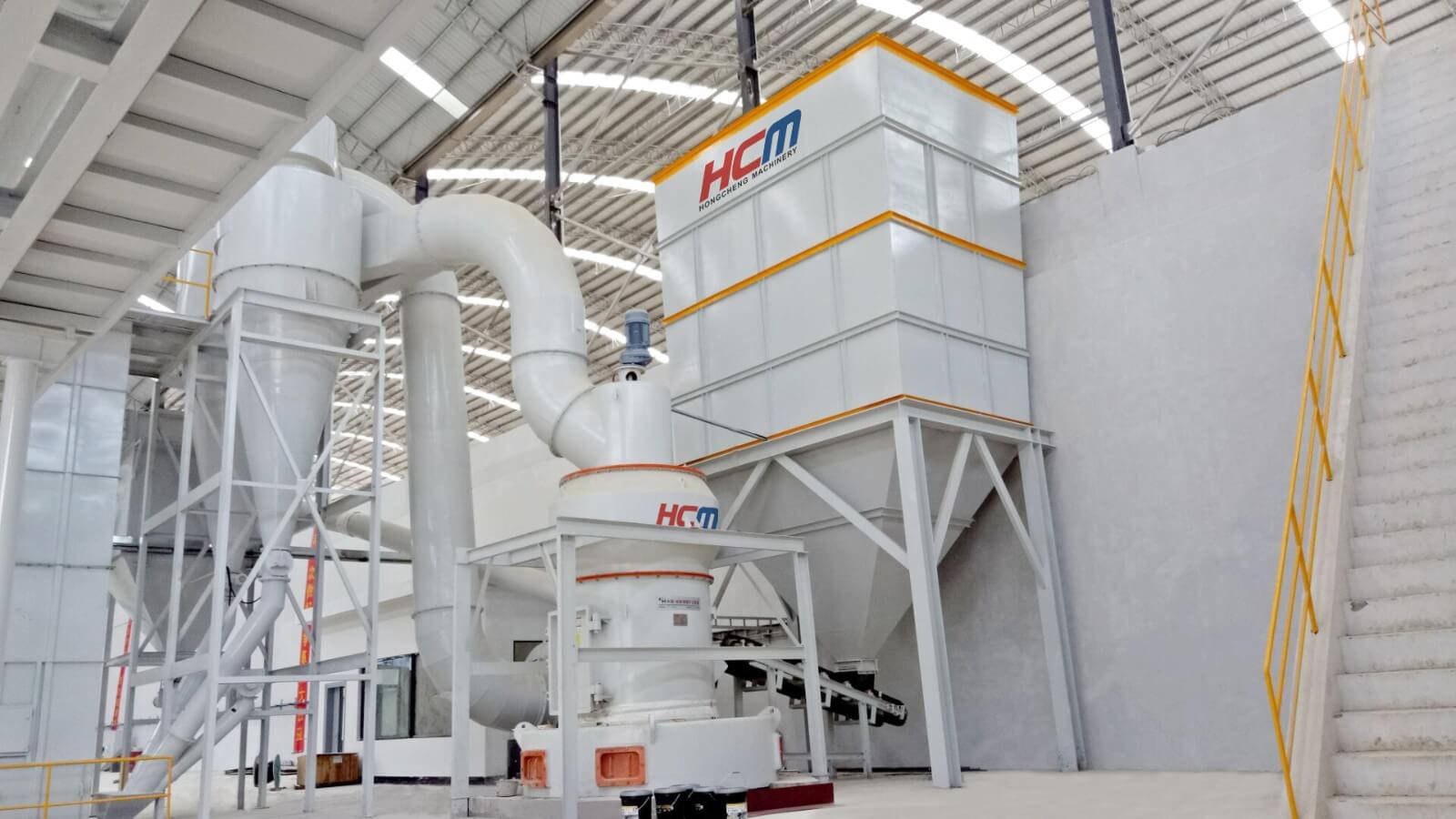 High calcium stone powder production line Raymond mill, welcome to leave a message or consult [email protected]
High-calcium stone grinding is widely used. High-calcium stone is also called limestone. The main component of limestone is calcium carbonate. The main chemical property is to decompose into calcium oxide and carbon dioxide at higher temperature, and it is often used in building materials and industrial raw materials. The high-calcium stone powder after grinding is more widely used and has higher utilization value. As a senior mill manufacturer, it is recommended to use the new HC pendulum Raymond mill.
HC ultra-large pendulum mill is a large-scale efficient and environmentally friendly mill independently developed by Hongcheng based on the development trend of the industry. This product has a number of invention patent technologies and is widely used with excellent milling technology and processing technology. In the field of large-scale powder processing such as power plant desulfurization and manganese minerals, it leads the technical revolution of pendulum mill in terms of production capacity and unit energy consumption. The fineness of processed high calcium stone is 80-400 mesh, and the output can reach 1-55 tons per hour. It is an ideal equipment for ore mill, economical and practical, and it is a high-calcium stone mill production line with very high cost performance.
The high calcium stone grinding production line chooses Guilin Hongcheng HC Pendulum Raymond Mill. Welcome to leave a message to learn more about the Hongcheng Mill production line.