When it comes to spodumene grinding mill, many companies who are concerned about the new energy industry are no strangers. This equipment mainly processes spodumene to a suitable fineness for flotation. The grinding process and iron content of the equipment directly affect the finished product. Therefore, Guilin Hongcheng spodumene grinding mill has been consulted a lot by customers because of the stable quality of the finished product, very little iron content, and high whiteness and purity. Today, I will introduce the parameters and price of the spodumene grinding mill in detail.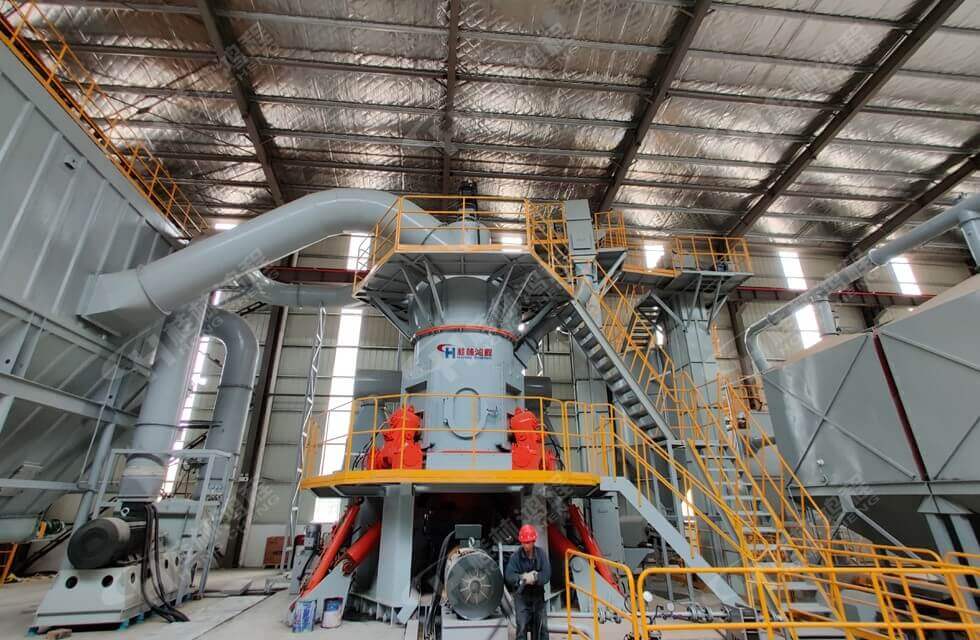 Spodumene grinding mill case site, welcome to leave a message or consult [email protected]
1. Spodumene Grinding Mill
Among the spodumene powder mills, the HLM vertical mill is the most widely used. It is used to grind fine powders with spodumene. The large feeding port can be realized. The material of 30mm can be directly ground. It can meet the production of various large-scale production lines, with a maximum production capacity of 200t/h. The whole machine has low vibration, low noise and strong wear resistance. Special grinding devices are used to ensure the iron content of the finished product. The detailed parameters of the spodumene mill are as follows :
▲ Dimensions
The size of the feeding port is large, which can pass spodumene with a size of 10-30mm, and is suitable for grinding different materials with Mohs hardness below 7.
▲Adjustable granularity
The adjustable range of the discharge port is 22-180μm, and the particle size can be adjusted. The classification device can easily meet the requirements of the particle size of the finished product.
▲ Motor power
The whole set of equipment includes main machine, feeder, classifier, blower, pipeline device, storage hopper, electric control system, collection system and other equipment. The motor power is 45-6700KW, with strong power and high horsepower. Among many grinding equipment, it is suitable for High volume customer production needs.
▲Production capacity
The hourly output is 1-200t/h, and one production equipment is equivalent to one production line, which can meet the requirements of spodumene grinding, with large output and high efficiency.
From the above content, we can know that the maximum production capacity of spodumene grinding mill can reach 200t/h, which can meet the production needs of different production capacities. Many customers are very concerned about the effect of spodumene grinding mill in actual production. Guilin Hongcheng With a global large-scale grinding base, customers are welcome to bring materials to test grinding and learn more about the relevant parameters and actual quotations of spodumene grinding mill.