A calcium carbonate vertical mill production line includes feeding, crushing, grinding, screening to finished products, etc. According to different production capacity, fineness, and site process design, there will be different quotations.
1. The latest application of calcium carbonate in the plastics industry in 2022
Calcium carbonate (CaCO3) is an important and widely used inorganic salt, which mainly exists in nepheline, calcite, chalk, limestone, marble and other rocks. It can be divided into heavy calcium and light calcium according to different processing techniques.
Calcium carbonate has the unparalleled advantages of other fillers. It acts as a skeleton as an additive in plastics, which can effectively improve the volume, hardness, rigidity and heat resistance of plastics and reduce product costs. Reduce resin shrinkage, improve rheology, and control viscosity. In particular, light calcium carbonate is widely filled in resins such as polyvinyl chloride (PVC), polyethylene (PE), polypropylene (PP), and acrylonitrile-butadiene-styrene copolymer (ABS). The engineering plastics produced by it are stronger than steel in some aspects, with hardness close to jade, and have the characteristics of wear resistance, high temperature resistance and aging resistance, and can be widely used in electronics, aerospace, precision machinery, instruments, automobile industries and other fields.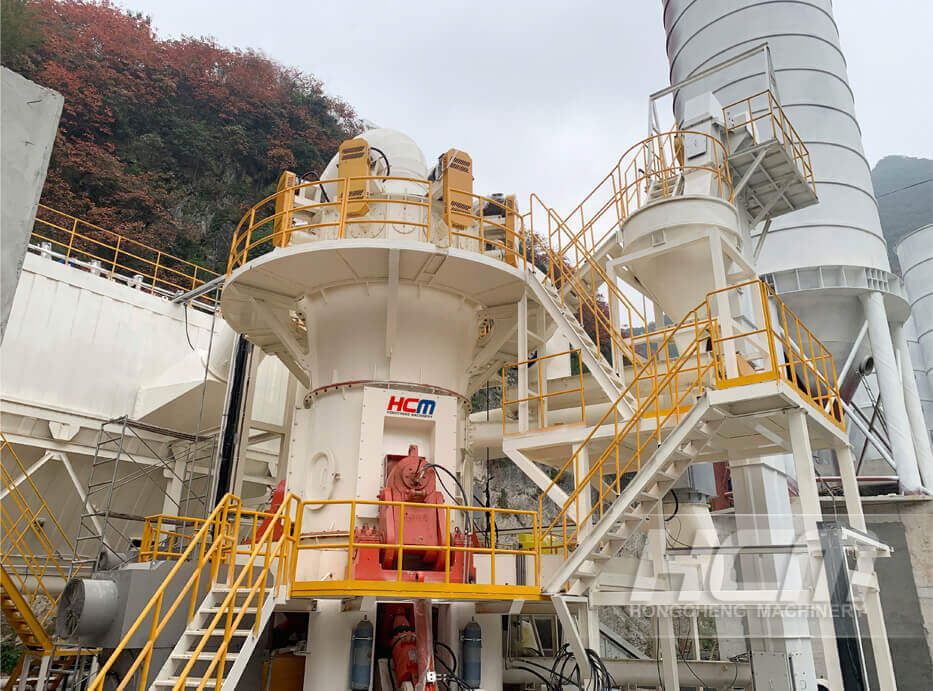 Calcium carbonate vertical mill case site, welcome to leave a message or consult [email protected]
2. Mainframe configuration of calcium carbonate vertical mill production line
Due to the configuration of the calcium carbonate vertical mill production line, it is necessary to select the appropriate type of equipment according to the size of the raw material, the fineness of the finished product, and the required capacity. Guilin Hongcheng Calcium Carbonate Vertical Mill is specially designed for the production of calcium carbonate grinding powder, hourly output: 1—200t/h, finished product fineness: 22—180μm, low power consumption, high grinding efficiency, and covers an area of Small, greatly saves investment costs, and has a variety of configuration options.
3. Free customization of calcium carbonate vertical mill production line
If you want to build a calcium carbonate vertical mill production line with high output and high finished product quality, Guilin Hongcheng Machinery Factory can configure it for you free of charge, customize it according to your needs, and meet the production efficiency of calcium carbonate vertical mill .
Our materials are carefully selected, each material is strictly selected, the equipment is energy-saving and environmentally friendly, and it meets the national environmental protection requirements. Provide one-to-one calcium carbonate vertical mill production line quotation and selection service.