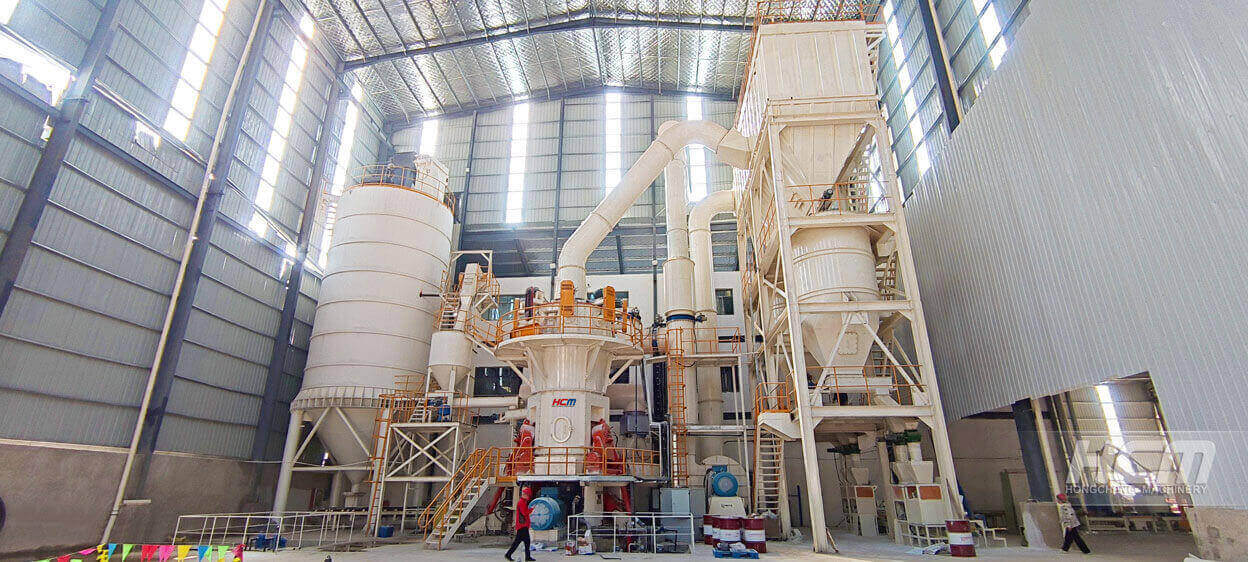 graphite ultrafine mill case site, welcome to leave a message or consult [email protected]
With the promotion of environmental protection and green new energy, the field of anode materials is also in full swing. The graphite ultrafine mill has also been boosted as a negative raw material.
The special process of graphite anode material is in the graphitization process, the corresponding power consumption per ton is 0.8-14,000 kWh, the power consumption of the whole process is 12-20,000 kWh/ton, the electricity cost accounts for about 30%, and the power cost of high energy consumption is , which has brought huge business opportunities for high-efficiency, energy-saving, green and environmentally friendly graphite ultrafine mill manufacturers.
The application of anode materials has strict quality requirements for graphite ultra-fine grinding. According to past experience, some graphite ultra-fine grinding generally has quality problems such as uneven particle size and shape mismatch in the production of graphite anode materials, which has a great impact on graphite anodes. On the other hand, if the dust and noise in the production of graphite ultra-fine powder are not handled properly, they will be inspected and restricted by the environmental protection department.
Faced with the problems of graphite ultrafine grinding manufacturers, high-quality, large-scale, green and low-carbon, and intelligent development will be the future development trend of graphite ultrafine grinding manufacturers. How can graphite ultrafine grinding manufacturers adopt innovative production models to produce high-quality mechanisms Sand, solid efficiency and environmental protection, are key considerations.
We start from two aspects of production process and production equipment
(1) Production process
Strict production processes are required to produce graphite ultrafine powder suitable for anode use. Generally, large pieces of graphite are crushed into a size of less than 30mm through a crusher, and then passed through a feeder, and then transferred to a graphite ultra-fine powder mill to be ground into a graphite ultra-fine powder with a fineness of 3-45 μm, and then passed through a pulse dust collector. The excess dust is collected to avoid dust spillage, and finally it is packaged by a packaging machine, and the finished graphite ultrafine powder is produced.
(2) Production equipment
Graphite anode production line is inseparable from excellent production equipment. In the entire graphite ultrafine powder production line, the core equipment we use is graphite ultrafine grinding.
【Production capacity】1—40t/h
【Particle size of finished product】3—45μm
【Applicable materials】Graphite, asphalt, bentonite, gypsum, pyrophyllite, gypsum, calcite, calcium carbonate
【Application field】Metallurgy, chemical industry, power plant desulfurization, non-metallic ore pulverizing, pulverized coal preparation
The graphite ultrafine mill has a specially designed roller sleeve and liner grinding curve for ultra-fine powder grinding. The single-machine production capacity is large, and the output is as high as 40t/h, which is equivalent to more than 5 micro-powder mills. At the same time, it is producing products of the same fineness and other places. Yes, it saves 30~50% energy than ordinary pulverizers, and is more efficient and energy-saving. It adopts new patented dust removal technology, the system is sealed as a whole, runs under full negative pressure, and has no dust spillage. It basically realizes a dust-free workshop. The structure of the whole machine is stable, the system vibration is small, and it easily passes the national EIA.
The application of negative electrode materials is in full swing, bringing unlimited business opportunities to graphite ultra-fine pulverizer manufacturers. Customers who want to know more about graphite ultra-fine grinding mills can leave a message or consult: [email protected], we will quote you one-to-one equipment.