There are many models of Raymond mills, among which the Raymond mill with an output of 50 tons per hour is a new type of mill provided by Guangxi Guilin Hongcheng Mining Equipment Manufacturing Co., Ltd. As a well-known manufacturer of ore pulverizer production lines, Guilin Hongcheng is market-oriented and creates greater market value for customers with excellent quality and perfect service. Guilin Hongcheng is deeply involved in the research and development and manufacturing of pulverizers. With professional professionalism and brand awareness, we provide a variety of ore milling machine powder production lines for milling customers. Welcome to learn about Guilin Hongcheng's 50-tons-per-hour Raymond Mill--HC Large Pendulum Mill.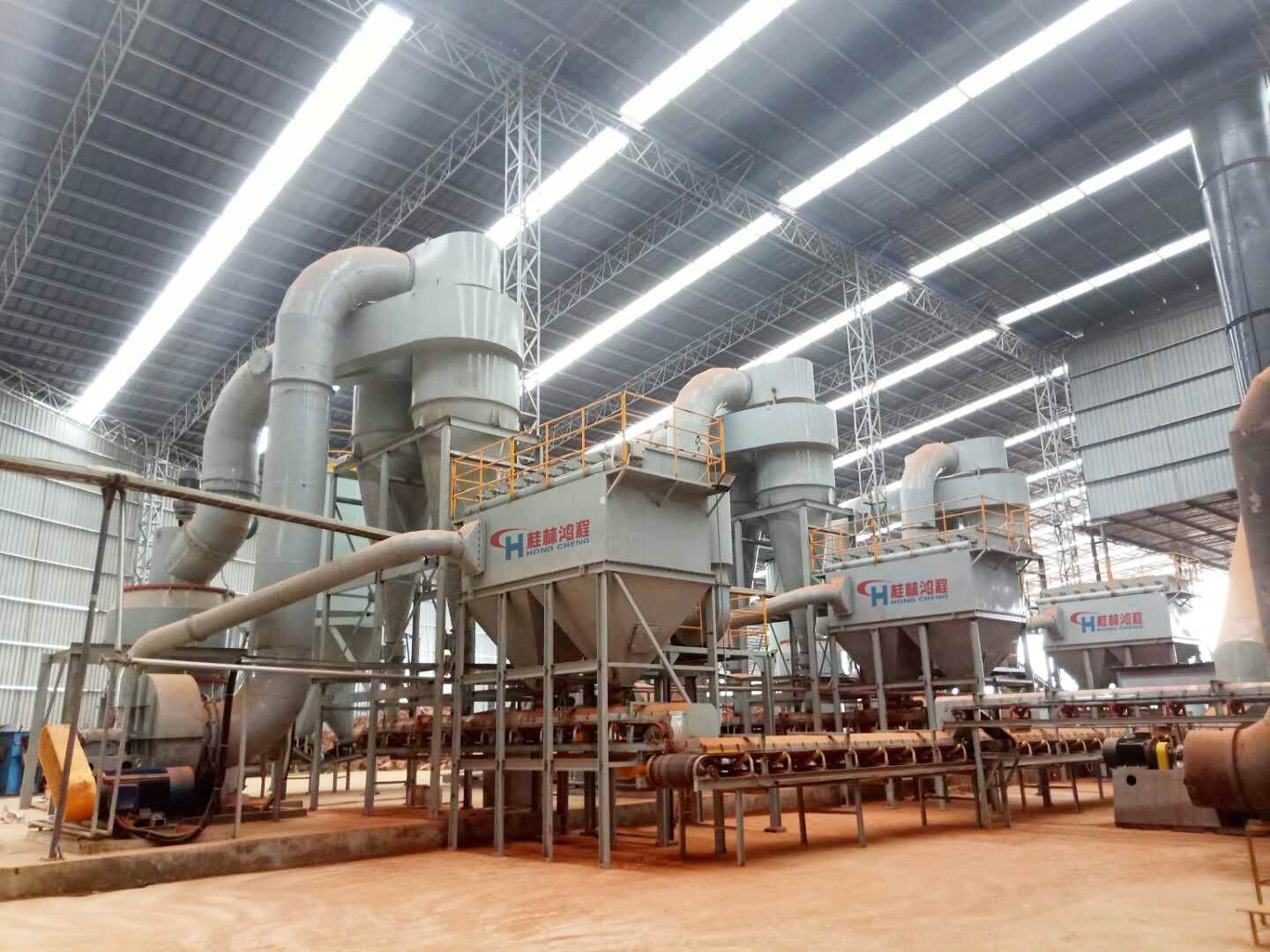 HC Large Raymond Mill, welcome to leave a message or consult [email protected]
Guilin Hongcheng HC large-scale pendulum Raymond mill is innovatively developed on the basis of traditional mills. It is an advanced equipment for large-scale powder processing with large production capacity, high cost performance, stable operation and convenient maintenance. The equipment is highly systematic and can form an independent and complete production system, including crushing, conveying, milling, finished product collection, storage and packaging. The fineness of the finished product can be adjusted between 80-400 mesh, and the output is 1-50 tons per hour. It is widely used in the field of non-mineral large-scale production. Guilin Hongcheng's new pendulum milling Raymond mill HC3000 is currently the largest Raymond mill in the world.
Case reference:
Model: HC3000
Processing material: limestone
Fineness pass rate: 200 mesh D97
Output: more than 50 tons per hour
Power: main engine 800kW, classifier 132kW, fan 900kW,
Number of grinding rollers: 4
The above is the general content of the large-scale pendulum milling production line of Guilin Hongcheng's 50-ton Raymond Mill. We learned that the HC super-large pendulum mill is widely used in limestone, calcite, talc, white jade, titanium The grinding and processing of non-metallic minerals such as white powder, quartz stone, bauxite, marble, etc. covers a number of invention patents. The fineness range of the finished product can be adjusted between 80 and 400 meshes. With solid and reliable structure, strong earthquake resistance, good dust collection effect, high classification efficiency and convenient maintenance, it is an advanced equipment widely used in metal ores, non-metallic minerals, medicinal materials, food and other fields.