Guilin Limestone Raymond Mill Manufacturer Guilin Hongcheng has specialized in the production of ore mills for decades. It has rich experience and has many successful cases and customer sites for reference. Guilin limestone raymond mill HC pendulum raymond mill is very popular. HC super-large pendulum mill is a large-scale high-efficiency and environmentally friendly grinding equipment independently developed by Hongcheng based on the development trend of the industry. This product has a number of invention patents and is widely used with excellent milling technology and processing technology. In the field of large-scale powder processing such as power plant desulfurization and manganese minerals, it leads the technological revolution of pendulum mills in terms of production capacity and unit energy consumption.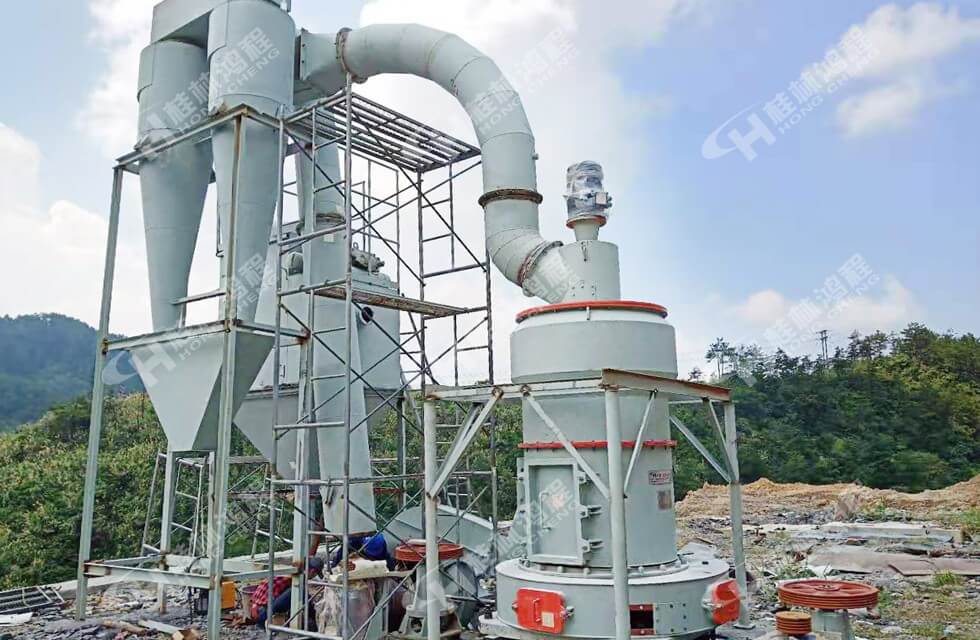 Limestone Raymond Mill, welcome to leave a message or consult [email protected]
For limestone grinding, you can choose Guilin limestone Raymond mill HC1700, with an hourly output of 5-15 tons. HC series vertical pendulum mill are innovative and upgraded on the basis of traditional pulverizers, and have a number of independent research and development patented technologies. Among them, the HC1700 vertical pendulum mill has won many awards such as the most concerned product award and the scientific and technological research achievements of the autonomous region. The technical indicators of the product have been greatly improved compared with the R-type mill. It is a high-yield and efficient energy-saving mill.
HC super large pendulum mill is widely used in the grinding and processing of limestone, calcite, talc, white jade, titanium dioxide, quartz stone, bauxite, marble and other non-metallic minerals. The equipment covers a number of invention patents, the fineness of the finished product can be adjusted between 80-400 mesh, the product performance is stable, the milling process is advanced, the structure is solid and reliable, the earthquake resistance is strong, the dust collection effect is good, the classification efficiency is high, and the maintenance is convenient. It is an advanced equipment widely used in metal ores, non-metallic minerals, medicinal materials, food and other fields.
Guilin limestone Raymond mill chooses Guilin Hongcheng. Guilin Hongcheng [HC series vertical pendulum mill] is a new generation of R-type mill, which has strong adaptability to materials. The fineness of the finished product can be adjusted arbitrarily between 80-400 mesh, and the output can be 30%-40% higher than that of the traditional Raymond mill. It is widely used in the field of non-metallic minerals such as limestone, bauxite, calcite, feldspar, activated carbon, barite, fluorite, ilmenite, phosphate rock, and clay. For more details, please leave a message for consultation.