Attapulgite superfine grinding mill manufacturer Guilin Hongcheng supplies attapulgite mill production line, attapulgite powder 80~400 mesh attapulgite Raymond mill, attapulgite powder 325~2500 mesh attapulgite superfine vertical mill. The price of attapulgite grinding machinery needs two basic parameters, output and powder fineness, as a benchmark to make a configuration price plan.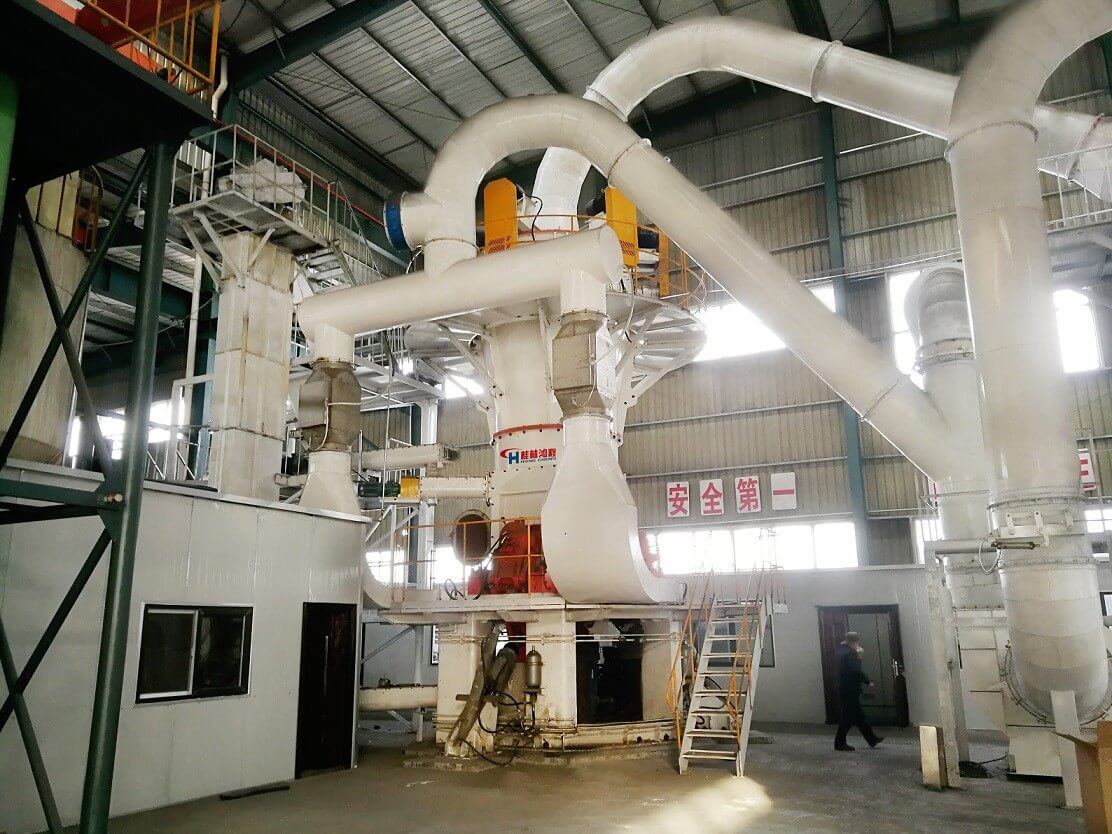 325 mesh attapulgite superfine vertical mill, welcome to leave a message or consult [email protected]
Attapulgite has a wide range of applications. Attapulgite clay has excellent properties such as decolorization, adsorption, ion exchange, heat stability, salt resistance, gelation, and high-temperature phase transition. It can be used in petroleum, chemical, building materials, papermaking, medicine, agriculture, Eco-environmental protection, tanning, feed, fertilizer, food, automobile, etc.
Attapulgite processing technology:
There are two kinds of attapulgite processing methods: dry method and wet method.

1. The attapulgite dry processing process is: raw ore-hand selection-drying-crushing-grinding-grading-packaging. The products are mainly used as fillers or carriers in chemical, rubber, plastic and other industries.

2. The wet processing process of attapulgite is: raw ore-addition of dispersant, stirring-dispersion system-sedimentation, screening (removal of impurities)-press filtration to remove water-drying-product. Wet process products are used in detergents, soap additives, toothpaste abrasives, calcium plastic materials, molecular sieves, catalyst carriers, insecticides, cosmetics, mosquito coils, etc.

Recommended selection of attapulgite processing equipment:
[Mill model]: HLMX600~HLMX2800 ultra-fine vertical mill

[Water content of raw materials for grinding]: ≤5%

[Single machine output]: 1.2~45t/h

[Powder fineness]: 45um-7um, secondary classification up to 3um

[Introduction to vertical mill]: HLMX series ultra-fine vertical mill is a large-scale high-fine vertical mill developed by Guilin Hongcheng on the basis of HLM vertical mill by referring to domestic and foreign technologies. The product fineness of Hongcheng HLMX ultra-fine vertical mill can be adjusted between 45um-7um, and the fineness can reach 3um by adopting the secondary classification system. It can be used for ultra-fine grinding processing of non-metallic mineral products such as limestone, calcite, marble, heavy calcium, kaolin, barite, bentonite, pyrophyllite, etc. It is an ultra-fine powder processing equipment with high efficiency, high yield, environmental protection and energy saving.

Welcome to leave a message to understand the price of the attapulgite superfine grinding mill manufacturer, Guilin Hongcheng factory direct sales, worry-free after-sales.