What kind of mill can be used to grind phosphate rock? In fact, we all know that there are many types and manufacturers of mills on the market. Hongcheng is one of the mill manufacturers with guaranteed reputation. This What kind of company is it? How is the market reputation? Anyone who understands the mill market knows that Hongcheng specializes in the manufacture of mills. So how much does the manufacturer of phosphate rock ultrafine powder mill offer? HLMX ultra-fine grinding machine is a new type of grinding equipment with a good reputation among them. It has large production capacity, low energy consumption, energy saving and environmental protection, and has won the trust and love of customers.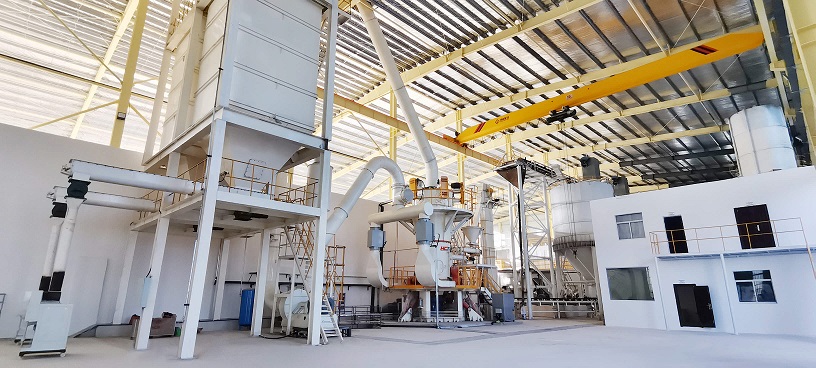 HLMX1300 Ultrafine Vertical Mill, welcome to leave a message or consult [email protected]
1. What kind of mills does Hongcheng mainly produce?
As a powder equipment manufacturer, Hongcheng is a high-tech enterprise with a guaranteed reputation and a business philosophy of quality and service. In order to produce better quality grinding machines, Hongcheng people insist on learning more advanced grinding technology, Continuously improve independent research and development capabilities and product innovation capabilities. After years of development, Hongcheng mainly produces mainstream equipment such as Raymond mills, ultra-fine vertical mills, ultra-fine mills, and vertical mills. In the fields of metallurgy, building materials, chemicals, industrial solid waste, thermal power plants, etc., each type of mill is suitable for different grinding fields. Customers can customize the selection plan according to production needs to manufacture high-quality powder .

2. Grinding phosphate rock fine powder, trust Hongcheng HLMX ultra-fine vertical mill
[HLMX large-scale ultra-fine vertical mill] is an advanced equipment carefully developed by Guilin Hongcheng based on the field of non-mineral large-scale ultra-fine milling. With scientific and reasonable product structure and advanced milling technology, it is widely used in metallurgy It is a high-yield, high-efficiency, environmentally friendly and energy-saving ultra-fine powder processing equipment in the fields of chemical, chemical, power plant desulfurization, and coal powder preparation. So, how about the quotation and selection of the manufacturer of the superfine powder mill for grinding phosphate rock? In fact, we customize the selection plan according to customer needs. The grinding equipment required for different grinding needs is also different. Powder fineness, production capacity, production area, etc. will affect the formulation of the plan. Therefore, if there is a project , welcome to contact and negotiate with us further.

Grinding phosphate rock fine powder, Hongcheng grinding equipment manufacturer is your best choice. I believe that after you come to visit and understand our mill production base, you will definitely increase your confidence in our production strength and after-sales service. Welcome customers who like ultra-fine vertical mill equipment to visit Hongcheng for inspection and obtain quotations from phosphate rock ultra-fine powder mill manufacturers.