Kaolin is a natural clay mineral with a typical 1:1 layered silicate crystal structure. Due to its abundant reserves, low price and environmental friendliness, it has been widely used in a variety of industries such as ceramics, paper industry, the refractory and cement industry, the petrochemical industry and pharmaceutical textiles. Choosing a suitable kaolin mill is very important to obtain a superior kaolin powder.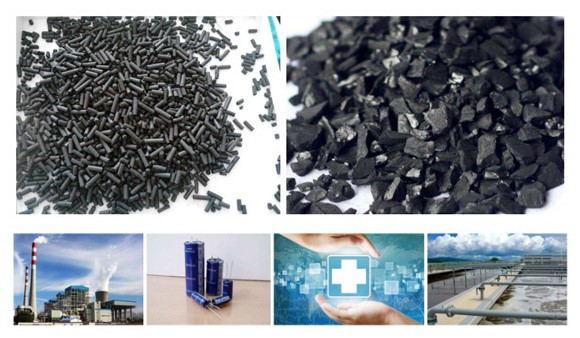 HLM kaolin pendulum roller mill is an advanced high-efficiency and energy-saving grinding equipment that is integrated into a complete system with the functions of grinding and drying, precise classification and material conveying. in a continuous and automated operation. It is widely used in electric power, metallurgy, cement, chemical, non-metallic mining and other industries, mainly used for grinding non-metallic minerals.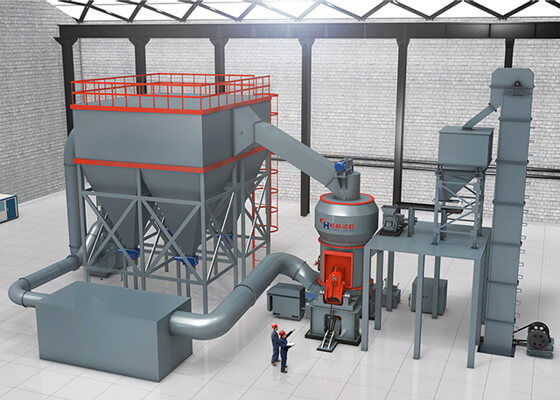 Fineness of grinding materials: 0-50 mm
Raw material moisture:<15%
Product moisture: ≤1-6%
Capacity: 5-700t / h
Final product fineness: 22-180μm
Applicable range: Widely used in electric power, metallurgy, cement, chemicals, building materials, coatings, paper, rubber, medicine, food, etc.
Applicable materials: for non-metallic mineral materials with Mohs hardness less than 7 and moisture less than 6%, it has high performance and efficient crushing capacity, and excellent crushing effects on raw materials of cement, clinker, desulfurized limestone powder from power plants, powder slag, manganese ore, gypsum, coal, barite, kaolin, bauxite and others.
Advantages: Higher grinding efficiency, lower power consumption, large feed material particles, easy product fineness adjustment, simple process flow, small footprint, low noise, low dust, low operating cost, and low power consumption. wear resistant material.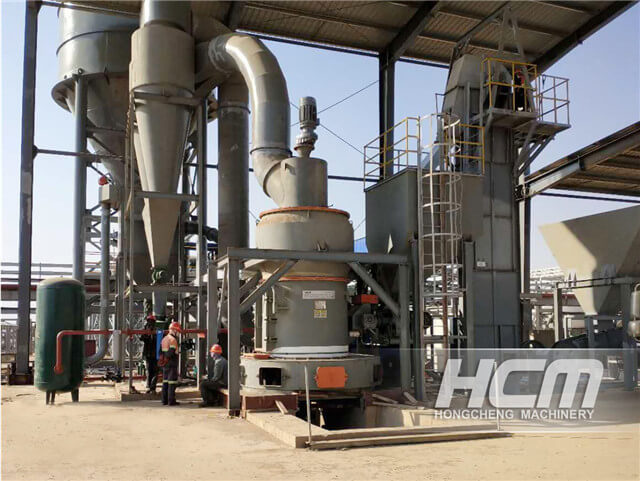 HLMX ultrafine vertical kaolin mill
The HLMX vertical superfine kaolin roller mill is a special mill for the production of superfine kaolin powder. It is designed to reduce lumps to a mesh size of 325 to 2500. The maximum capacity of this system is up to 40 tons per hour. The high airflow and effective air circulation allow for a very fine grind. It is mainly used in the fields of chemical industry superfine mining, power plant desulfurization, non-metallic mineral processing, highlighting the characteristics of high performance, high efficiency, minimal noise, environmentally friendly and low energy consumption.

Max feed size: 20 mm
Capacity: 4-40t / h
Fineness: 325-2500 mesh
Scope of application: This grinding mill can be widely used in metallurgy, chemical rubber, coatings, plastics, pigments, inks, building materials, medicine, food, etc.
Applied Materials: Non-metallic minerals such as calcium carbonate, barite, calcite, gypsum, dolomite, potassium feldspar and more.
Mill Features: Fully automatic PLC operation system with push button controls for easy adjustment to suit your grinding needs and save more labor. Highly improved particle crushing due to design and mill design efficiency. Grinding ring and roller wear evenly for long-lasting service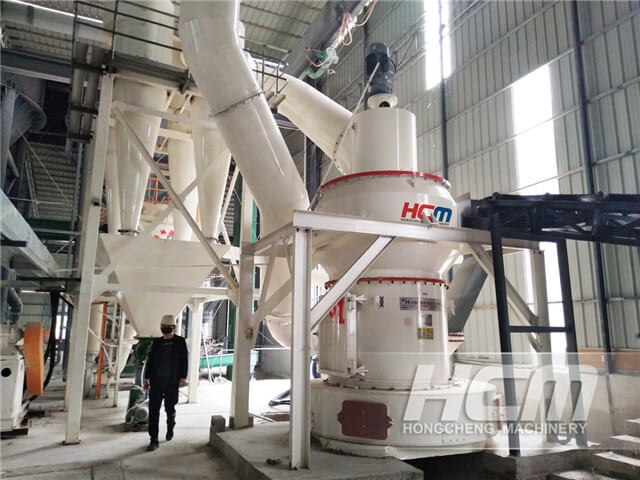 Our experts will provide the custom Roller Mill solution to ensure you get the desired grinding results.
Please let us know:
1. Your grinding material.
2. The required fineness (mesh or μm) and throughput (t / h).
If you need ore roller mill, please contact us for more details.