Iron ore tailings are used in a wide range of applications. After processing, they can be used as exterior wall putty powder, with a fineness of 90 mesh and no high requirements for whiteness. The iron ore tailings pendulum mill can be used to make iron ore beneficiation tailings into powder for the production of exterior wall putty powder.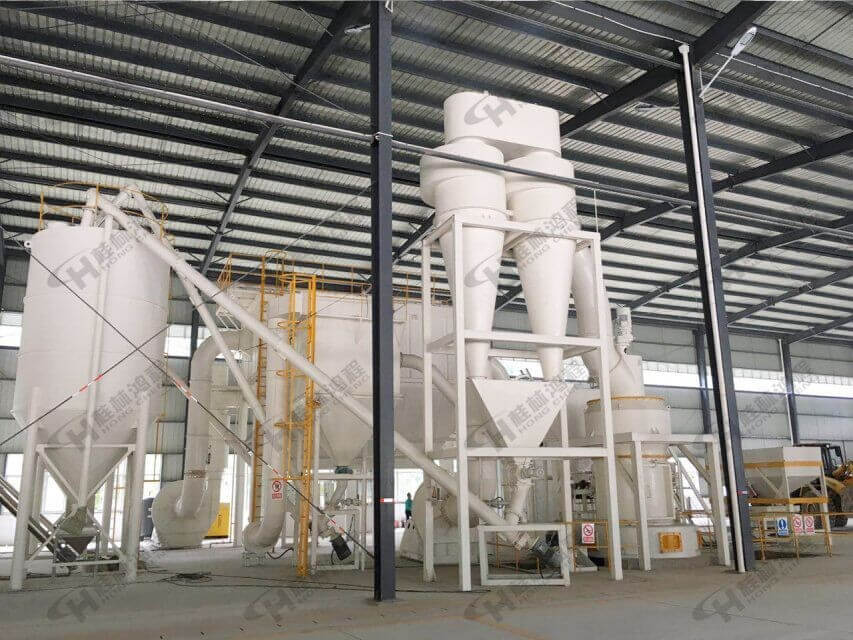 hcq series mill case site, welcome to leave a message or consult [email protected]
Iron ore tailings treatment equipment: hcq series mill
hcq series mill is an upgraded version of Raymond mill, which is a milling machine innovatively formed by many generations of Hongcheng R&D personnel. This series of mill is a truly high-efficiency, energy-saving and environmentally friendly mill developed by Guilin Hongcheng with reference to German technology and a number of patented technologies. The application field of the powder grinding mill improves the efficiency of the equipment in terms of production capacity and unit energy consumption, and its technical level is high and its operation is stable. The successful development of the hcq pendulum mill is suitable for large-scale powder processing in industries such as power plant desulfurization, manganese mining, and building materials industry.