What equipment is used for river pebble grinding machine? River pebble is a silicate mineral with hard texture, wear resistance and stable chemical properties. Natural river pebble ore is produced into river egg sand powder after a series of processes such as crushing, sand making, grinding and screening, etc. Powder is an important industrial mineral raw material. Widely used in water conservancy and hydropower engineering, high-grade highways, expressways, high-speed railways, passenger lines, bridges, airport runways, municipal engineering, high-rise building sand production and stone shaping. River pebbles are also widely used as aggregates for concrete. River pebbles are rich in resources, with relatively low collection costs and high application value. So what equipment does the river pebble milling machine use? As a mill manufacturer, let's get to know the river pebble milling machine.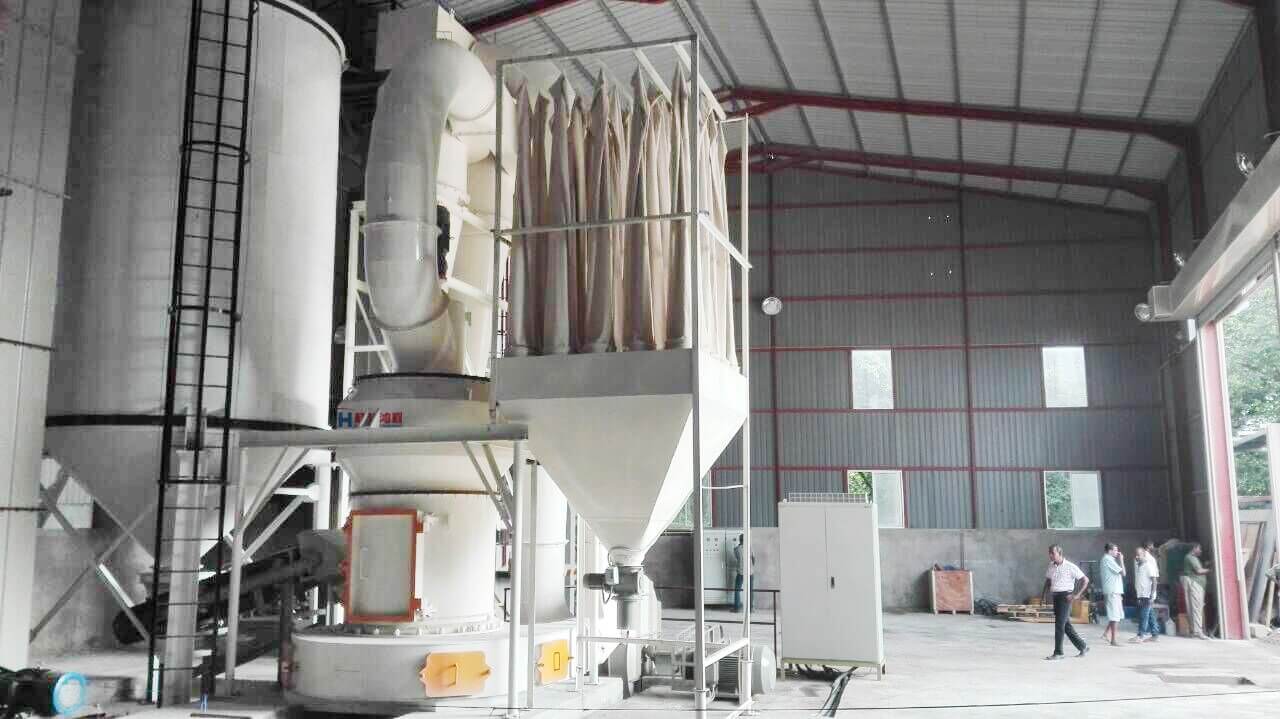 HC Pendulum Raymond Mill, welcome to leave a message or consult [email protected]
To grind river pebble powder, it is recommended to use the economical and practical HC Pendulum Raymond Mill. HC series vertical pendulum mill is a new type of vertical pendulum mill independently developed by Guilin Hongcheng. It is mainly composed of main engine, feeder, classifier, blower, pipeline device, storage hopper, electric control system, collection system and so on. With a number of invention patents, compared with the R-type mill, the output of this equipment has increased by more than 40%, and the unit power consumption cost has been saved by more than 30%. It is more suitable for non-mineral grinding with Mohs hardness below 7 and humidity within 6%.
Guilin Hongcheng large-scale environmental protection mill-HC large pendulum milling equipment
[Nominal diameter of grinding ring]: 1900-3000mm

[Production output]: 3-90t/h

[Finished fineness]: 38-180μm

[Product Features]: This mill is a large-scale mill equipment after technological innovation on the basis of the pendulum mill, which greatly improves the user's equipment efficiency in terms of production capacity and unit energy consumption, and is suitable for large-scale processing.

[Field of focus]: Focus on coal gangue, wollastonite, lime, zircon sand, bentonite, manganese ore, gypsum, calcite, barite, fluorite, marble, etc. Mohs hardness below 7 and humidity within 6% Large-scale grinding and processing of non-metallic minerals. The products have a number of patented technologies and advanced performance.

HC Raymond mill for river pebble milling machine can get twice the result with half the effort, low investment cost and high profit. The HC series pendulum mill is innovatively upgraded on the basis of the traditional mill, and has a number of independent research and development patented technologies. Among them, the technical indicators of the HC1700 vertical pendulum mill have been greatly improved compared with the R-type mill. It is a high-yield and efficient energy-saving mill. For more information about the mill, please leave a message for consultation.