Ilmenite is an ore with a hardness of 5~5.5, which is iron black or steel gray. It is widely used in aircraft, rockets, missiles, ships, etc. It is also involved in the chemical and petroleum fields. Ultrafine-grained ilmenite is rare There are companies or manufacturers involved. What equipment is needed to process ultrafine ilmenite? How about Hongcheng ilmenite ultrafine vertical mill?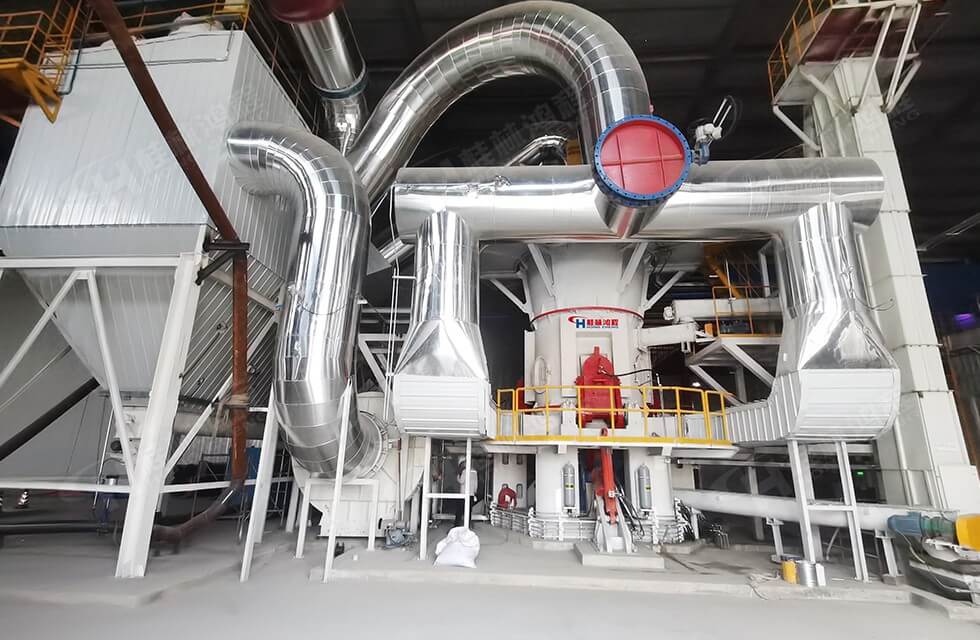 Ilmenite ultrafine vertical mill case site, welcome to leave a message or consult [email protected]
1. New breakthroughs in ultra-fine-grained ilmenite recovery technology
The industrial recovery of rock-type ilmenite is generally to recover titanium resources from the iron dressing tailings after the vanadium titanomagnetite beneficiation, which inevitably causes the amount of ultra-fine-grained ilmenite in the process to increase year by year. , In actual production, the distribution rate of titanium particles smaller than 38 μm in tailings reaches 65%, and the distribution rate of titanium particles smaller than 19 μm reaches 46%, resulting in a great waste of titanium resources.
After multi-party cooperative research, the new process and new agent have good adaptability to the recovery of ilmenite smaller than 38μm, the overall recovery rate is over 50%, and the recovery rate of ilmenite smaller than 19μm is over 90%. A major breakthrough has been achieved in the recovery of fine-grained ilmenite.
2. What equipment is needed to process ultra-fine-grained ilmenite

It is fully considered that the particle size of ilmenite tailings is already high. And considering the downstream industry application, we recommend Guilin Hongcheng ultra-fine vertical mill, which can be configured according to different customer needs, and can be selected for output and fineness.
Guilin Hongcheng Ilmenite Ultrafine Vertical Mill
Guilin Hongcheng ilmenite ultrafine vertical mill - hlmx vertical mill has a large single-machine capacity. One mill is equivalent to more than 5 micro-powder mills. It adopts the principle of single-head and multi-head separators to produce fineness of finished products. It can be adjusted within the selected range, with strong stability and high wear resistance, and the material stays in the mill for a short time, which is easy to detect the particle size distribution and composition of the product, and reduces repeated grinding. High whiteness and purity.
Abrasive disc diameter: 1000-52400mm
Moisture of the grinding material: ≤5%
Production capacity: 1-40t/h
Finished product fineness: 7-45μm with secondary classification can reach 3μm
Application field: Widely used in papermaking, coatings, plastics, rubber, pigments, inks, PVC and other production and life fields.
Practical material: It has high-yield and efficient grinding ability for various non-metallic mineral materials with Mohs hardness below 7 and humidity within 6%, such as limestone, calcite, marble, heavy calcium, kaolin, barite, Bentonite, pyrophyllite, etc. have good grinding effect.