Phosphorus is an important chemical raw material and an essential element for the growth of crops. Industrial phosphorus must be extracted in large quantities from phosphate rock for the manufacture of yellow phosphorus, red phosphorus, phosphoric acid, phosphate fertilizers and phosphates. Phosphate rock is widely used, the use value of phosphate rock after grinding is higher, and it can be flexibly used in many industries. So, which manufacturer's grinding equipment is more suitable for grinding phosphate rock? Vertical pulverizer is a large-scale processing equipment mainly for grinding. It is also a large-capacity and low-energy-consumption grinding equipment provided by Hongcheng Mining. It is used for the processing and production of phosphate rock and is an ideal grinding equipment. Hongcheng provides tailor-made phosphate rock mill production line selection solutions to help ore processing projects create value.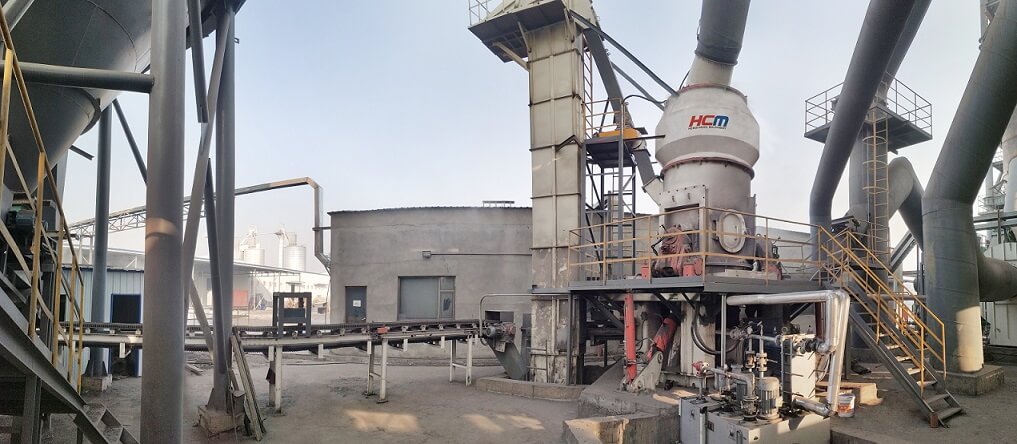 phosphate rock vertical mill, welcome to leave a message or consult [email protected]
Vertical mill is a grinding machine with wide application range and high grinding efficiency. It integrates drying, grinding, grading and conveying. It has strong adaptability to materials and can be used for grinding high-humidity materials and dry materials. , hard-to-grind materials, easy-to-grind materials, etc., is a pulverizer that focuses on the processing and production of phosphate rock.
The vertical mill has large production capacity and low energy consumption, breaking through the pulverizing bottleneck of ordinary pulverizers with low output, high energy consumption and high maintenance cost. In the field of powder, Guilin Hongcheng focuses on the development, design, manufacture and sales of various powder equipment and complete powder production lines. With decades of production experience, it has become a major powder equipment manufacturer and export base. In the field of ore processing, we provide customized services to help phosphate rock projects produce efficiently and create value.
So, how much is a phosphate rock vertical mill? Hongcheng Mine provides professional design solutions, customized exclusive selection and configuration solutions, and provides vertical mills with scientific price, stable performance and high milling efficiency, which are exclusive equipment for phosphate rock grinding projects.
Guilin Hongcheng Mineral Powder Mill-HLM Vertical Mill-Pulverizing Equipment

Grinding material particles: 0-50mm

Abrasive Diameter: 800-5600mm

Moisture of grinding material:<15%

Product moisture:≤1-6%

Production capacity: 5-700t/h

Grinding field: For various non-metallic mineral materials with Mohs hardness below 7 and humidity within 6%, the mill is widely used in electric power, metallurgy, cement, chemical industry, rubber, paint, ink, food , pharmaceutical and other production fields.

Characteristics: It integrates drying, grinding, grading and conveying, with high grinding efficiency, low power consumption, large feeding particle size, easy adjustment of product fineness, simple equipment process, small footprint, and low noise, Small dust, easy use and maintenance, low operating costs, less consumption of wear-resistant materials and so on.

For the phosphate rock grinding project, the vertical mill equipment is the exclusive grinding equipment. The production line of Hongcheng phosphate rock mill has high efficiency, energy saving and noise reduction, and superb production technology. It is a mill equipment focusing on this field.