What mill is used to grind 220 mesh calcite with high output? With years of experience in configuring calcite milling production lines, the vertical mill technician of Guilin Hongcheng mill recommends a heavy calcium powder mill model: HLM vertical mill.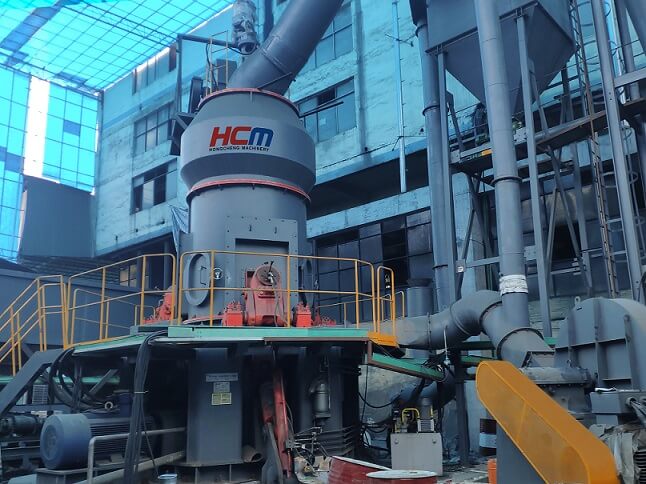 220 mesh calcite vertical mill, welcome to leave a message or consult [email protected]
Calcite powder is used in artificial stone, artificial floor tile, natural rubber, synthetic rubber, paint, plastic, composite new calcium plastic, cable, paper, toothpaste, cosmetics, glass, medicine, paint, ink, cable, electrical insulation, food, textile, It is used as filler in feed, adhesive, sealant, asphalt, building materials, linoleum building supplies, fireproof ceiling and daily chemical products. It can not only reduce the cost of products in various industries, but also improve the function and performance of related products and increase the volume of products. It is one of the most widely used inorganic filler masterbatches. The addition of heavy calcium superfine powder to the cable sheath can improve the insulation strength of the cable by 5-10 times; if the car chassis coating made of calcium carbonate superfine powder with more than 10,000 meshes is used, the car chassis can be more resistant to erosion than steel plates. It is widely used in catalytic cracking of petroleum, molecular sieves, detergents, purifiers, product modification, metal smelting, chemical synthesis, aerospace, high-temperature superconductivity, machinery manufacturing, etc., especially in high-tech fields. Ultrafine heavy calcium powder can be used as a base material in these industrial sectors and is therefore in particularly high demand. Therefore, heavy calcium fine powder has become the upstream and raw material of most industrial manufacturing, covering almost all production and manufacturing sectors of light and heavy industries.
How much is the quotation for 220 mesh calcite vertical mill? The calcite vertical mills produced by Guilin Hongcheng are selected and quoted according to the output and fineness of the mills. Guilin Hongcheng is a unit of Guangxi Calcium Carbonate Industry Association and a professional manufacturer of powder equipment. The non-metallic mine vertical mill equipment produced by Hongcheng Machinery Co., Ltd. has quality assurance, customer satisfaction, and good reputation in the industry. The products are used by manufacturers in all provinces of China. In recent years, they have gone abroad and exported to Southeast Asia, Africa and South America.