What are the application of lead water slag superfine grinding powder? Water slag is a solid waste, Nowadays, environmental protection requires solid waste to be processed and reused reasonably, and landfill is prohibited to cause pollution to the environment. So what is the use of lead water slag after being ground into fine powder? What kind of grinding equipment is used for grinding?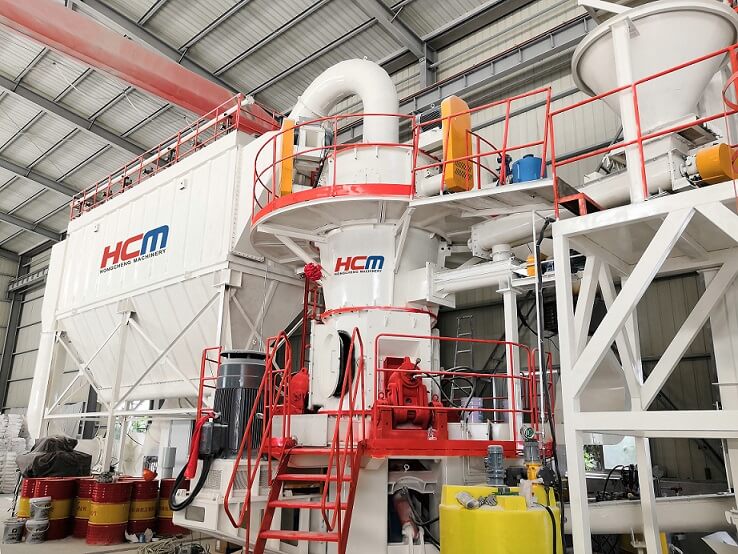 lead water slag ultrafine vertical mill, welcome to leave a message or consult [email protected]
1. What is lead water slag? What is it used for?
Lead water slag is the raw material for the production of zinc oxide. Lead water slag products are mainly used in electronics, plastics, rubber, ceramics, coatings, galvanizing, medicine, latex paint, zinc sulfide, zinc chloride and other purposes.
2. What kind of grinding machine is used for superfine grinding of lead water slag?
To grind lead water slag superfine powder, Guilin Hongcheng adopts HLMX superfine vertical mill. Guilin Hongcheng [HLMX large ultra-fine vertical mill] has the advantages of high efficiency and energy saving, convenient maintenance, strong equipment adaptability, low comprehensive investment cost, stable product quality, energy saving and environmental protection. According to the market demand of large-scale milling of calcium carbonate, barite, calcite, gypsum, etc., tailor-made scientific and reasonable milling selection scheme, the product fineness can be adjusted between 45um-7um, using a secondary classification system, the highest The fineness can reach 3um.

Guilin Hongcheng Environmental Protection Mill: HLMX Ultrafine Vertical Mill
[Output]: 4-40t/h

[Finished particle size]: 7-45μm with secondary classification can reach 3μm

[Scope of application]: The mill has a wide range of applications in building materials, coatings, paper, rubber, electricity, metallurgy, cement, chemicals, medicine, food and other fields.

[Applicable materials]: widely used in cement raw meal, clinker, power plant desulfurization limestone powder, slag powder, manganese ore, gypsum, coal, barite, calcite, bauxite, etc. Mohs hardness below 7, humidity below 6 % of various non-metallic minerals, the grinding effect is good.

[Performance advantage]: It breaks the bottleneck of ultrafine powder processing that is difficult to scale production, and can replace imported ultrafine vertical mills. , The high degree of automation has significant advantages.

There are many uses of lead water slag superfine grinding, but it needs to be ground before secondary use. The grinding machine plays a key role in the utilization of solid waste, which can turn some waste slag into treasure. If you want to know about Guilin Hongcheng ultra-fine vertical mill, welcome to consult.