Guilin Hongcheng focuses on the production and manufacture of Raymond mill, superfine mill, vertical mill which are used for metallurgy, building materials, chemical industry, industrial solid waste and other industries.
The new vertical pendulum mill is an advanced replacement for conventional ball mills. Each performance indicator has been greatly improved, the fineness can be adjusted between 80-600 mesh according to customers' needs. With the characteristics of high performance in a single mill, low energy consumption, which is an optimized mill for non-metallic minerals.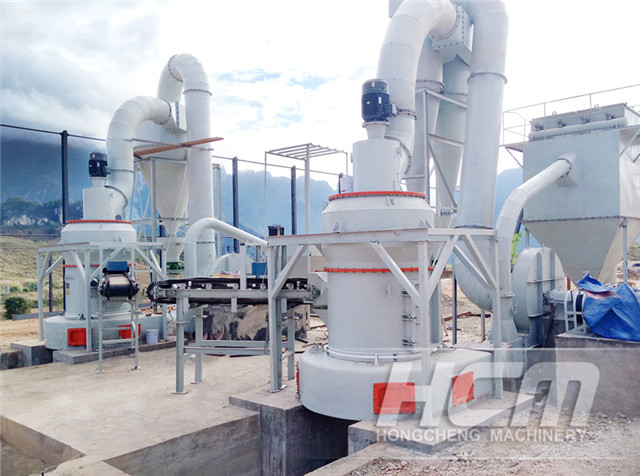 Grinding ring diameter: 1000-1700 mm
Power: 555-1732KW
Capacity: 3-90t / h
Fineness: 0.038-0.18 mm
Application range: This raymond talc mill is widely used in electric power, metallurgy, cement, chemicals, building materials, paints, paper, rubber, medicine and other industries.
Advantage: Versatile Applications, Simple Operation, Ease of Maintenance, Stable Performance, High Cost Performance, Yield increases up to 40% compared to ball mills.
Applicable materials: widely used for grinding non-metallic mineral materials with Mohs hardness below 7 and moisture below 6% such as talc, calcite, calcium carbonate, talc, potassium feldspar, bentonite, kaolin, graphite, carbon, fluorite , brucite and others.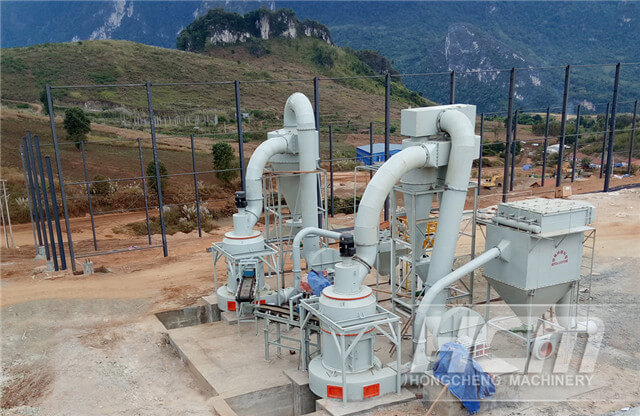 As the HCZ series talc vertical pendulum mill works, centrifugal force drives the rollers against the inner vertical surface of the grinding ring. Plows that rotate with the assembly lift the ground material from the bottom of the mill and direct it between the rollers and the grinding ring where it is pulverized. Air enters below the grinding ring and flows upwards carrying the fines to the classifying section. The classifier allows sized material to pass into the product collector and returns unqualified large particles to the grinding chamber for further processing.
The large raymond mill operates under negative pressure conditions, minimizing mill maintenance and plant cleanup while maximizing the life of major mechanical components.