Recently, Guilin Hongcheng's new high-end equipment intelligent manufacturing industrial park ushered in the smooth start of production. The first HLM3400 large-scale vertical mill born in the new production base is a large-scale and intelligent equipment produced by Guilin Hongcheng in line with market trends. 11 large trucks sent the HLM3400 vertical mill to the customer site in an orderly manner to ensure the equipment was delivered on time.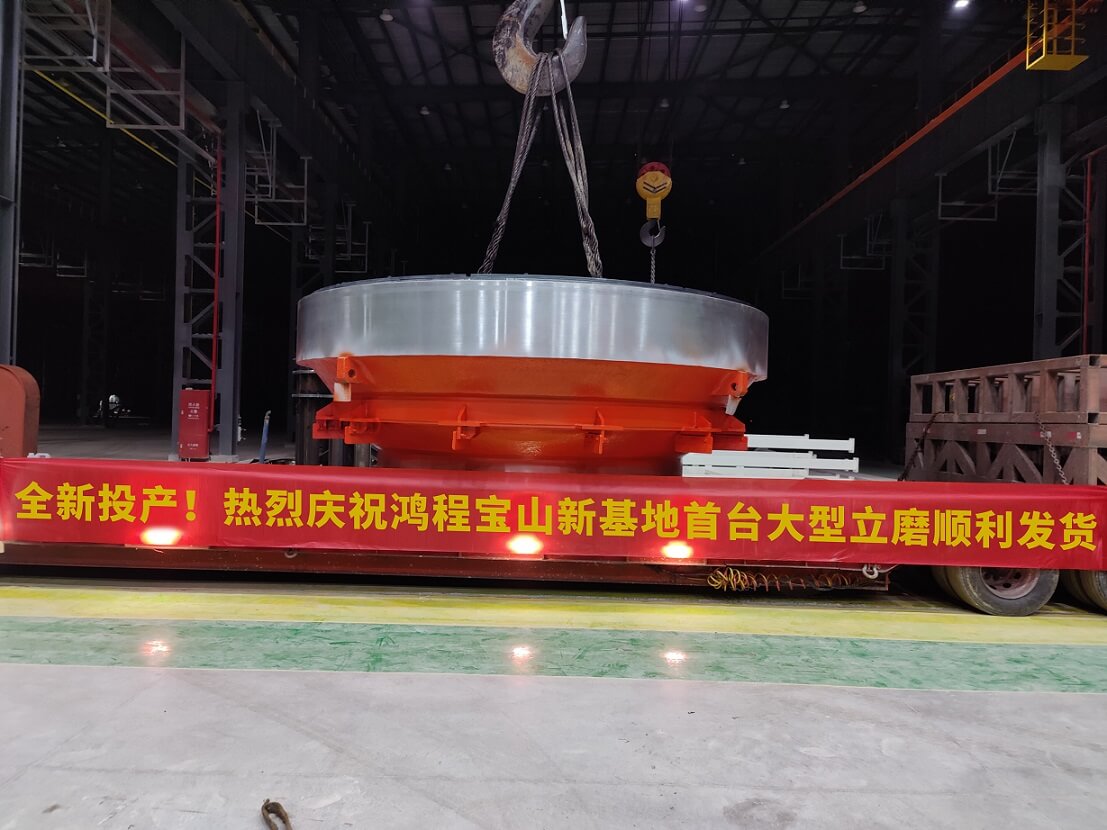 HLM3400 large vertical mill, welcome to leave a message or consult [email protected]
1. Delivery on time shows sincerity
Guilin Hongcheng insists on "customer demand-oriented" and earnestly delivers each high-quality grinding mill to customers in time. Timely response from order placement to production scheduling, production quality and quantity guaranteed, timely and accurate stocking, efficient and fast delivery. Even after experiencing the lockdown of the epidemic in 2022 and the busyness after unblocking, we still overcome many difficulties and strongly support the high-quality and high-efficiency production of milling equipment with the smooth commissioning of the new production base, and win the reputation of customers with quality and attitude.

2. Large-scale display of equipment strength
Large-scale and intelligent equipment is the main trend of mining machinery manufacturing. HLM3400 vertical mill is a large-scale equipment with high efficiency and powerful functions specially built by Guilin Hongcheng in response to the equipment market trend. The diameter of the grinding disc is 3.4 meters. The equipment has a number of technical advantages and features: large single-machine production capacity, high grinding efficiency, and can save 40-50% of energy consumption compared with ball milling; the quality of finished products is stable, and the distribution of particle size and shape is uniform; the whole system is low-noise and environmentally friendly, basically can be Realize dust-free workshop; the fully automatic PLC automatic control system can realize remote control of milling, intelligent and large-scale production of powder, and help the powder industry to take off.

3. Brand new base with high efficiency
The perfect birth of large-scale equipment is inseparable from a new production base full of power. The production and delivery of Guilin Hongcheng's large-scale vertical mill HLM3400 marks the smooth commissioning of the first phase of the construction of Guilin Hongcheng's high-end equipment intelligent manufacturing industrial park. The new infrastructure brings strong room for growth to Guilin Hongcheng's new productivity, which contains huge industrial growth and innovation-driven capabilities, and will become a new engine that drives industrial transformation and upgrading and promotes high-quality development.

The new era entrusts new missions, and the new journey calls for new responsibilities. Guilin Hongcheng will start again with strong strength and a brand-new look, fully improve product quality and service value, and make Guilin Hongcheng brand reach a new level and create new glories again!