Coal gangue is solid waste discharged during the coal mining process and coal washing process. It is a black-gray rock with low carbon content and harder than coal that is associated with coal seams during the coal formation process. Including the excavation gangue during the roadway excavation, the gangue extracted from the roof, floor and interlayer during the mining process, and the gangue picked out during the coal washing process. Recently, a friend came to inquire about which mill to choose for the coal gangue deep processing production line, how many tons the production capacity can reach, and how much does it cost to support a coal gangue deep processing production line? Let's take a look at the coal gangue vertical mill together.
Coal gangue is a kind of solid waste, and its hardness is harder than coal. After years of experience, we recommend the use of vertical pulverizers for further processing. The advantages of vertical mill are relatively large. The materials that can be ground have high hardness and large output. Moreover, it is relatively power-saving, and the deep processing of coal gangue powder with a vertical mill can save energy and reduce consumption as well as increase production and efficiency.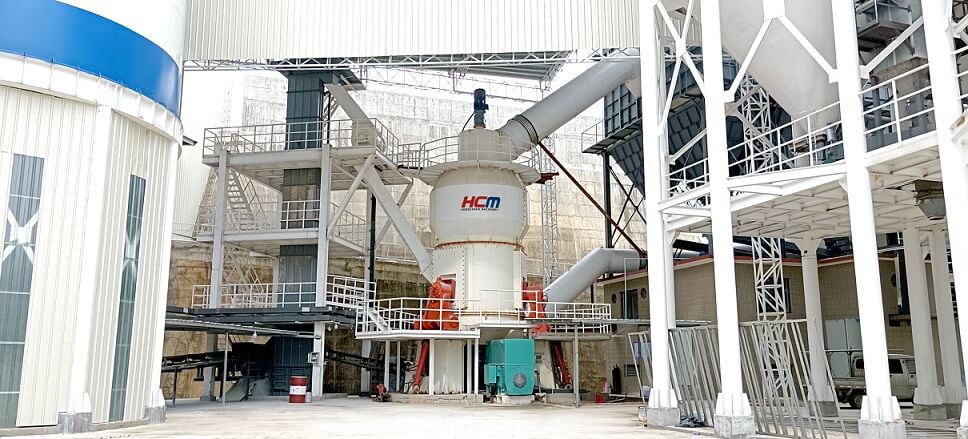 Coal gangue vertical grinding mill, welcome to leave a message or consult [email protected]
Guilin Hongcheng vertical mill breaks through the bottleneck of fine powder deep processing, intensifies scientific research and innovation, and makes a breakthrough in the milling process. It can fine powder non-minerals such as calcium carbonate, barite, calcite, gypsum, and solid waste. Grinding deep processing is Guilin Hongcheng's pioneering research and development of HLM stand-alone which integrates drying, grinding, grading and conveying, aiming at the bottlenecks of traditional mills such as low output, high energy consumption and high maintenance cost. Type mill, choose vertical mill for grinding coal gangue, which can be widely used in metallurgy, chemical industry, power plant desulfurization, coal powder preparation and other fields, vertical mill for coal gangue deep processing production line is an ideal equipment selection scheme.
Grinding coal gangue, the vertical mill can process 80-600 mesh finished products, with an hourly output of 1-200 tons. It is a high-yield, high-efficiency, environmentally friendly and energy-saving ultra-fine powder processing equipment. Welcome to Guilin Hongcheng Mining Machinery Manufacturing Co., Ltd. On-site inspection of the company's factory area to learn more about the vertical mill of the coal gangue deep processing production line.