Spodumene ultra-fine vertical mill is a production line equipment with wide application value, which can effectively grind limestone, calcite, spodumene, water slag, steel slag, slag, etc., and produce ultra-fine mineral powder to meet the needs of enterprise development. In the case of the rapid development of the non-metallic ore powder industry, increasing the use of spodumene and choosing an ultra-ultrafine vertical mill has a high production advantage.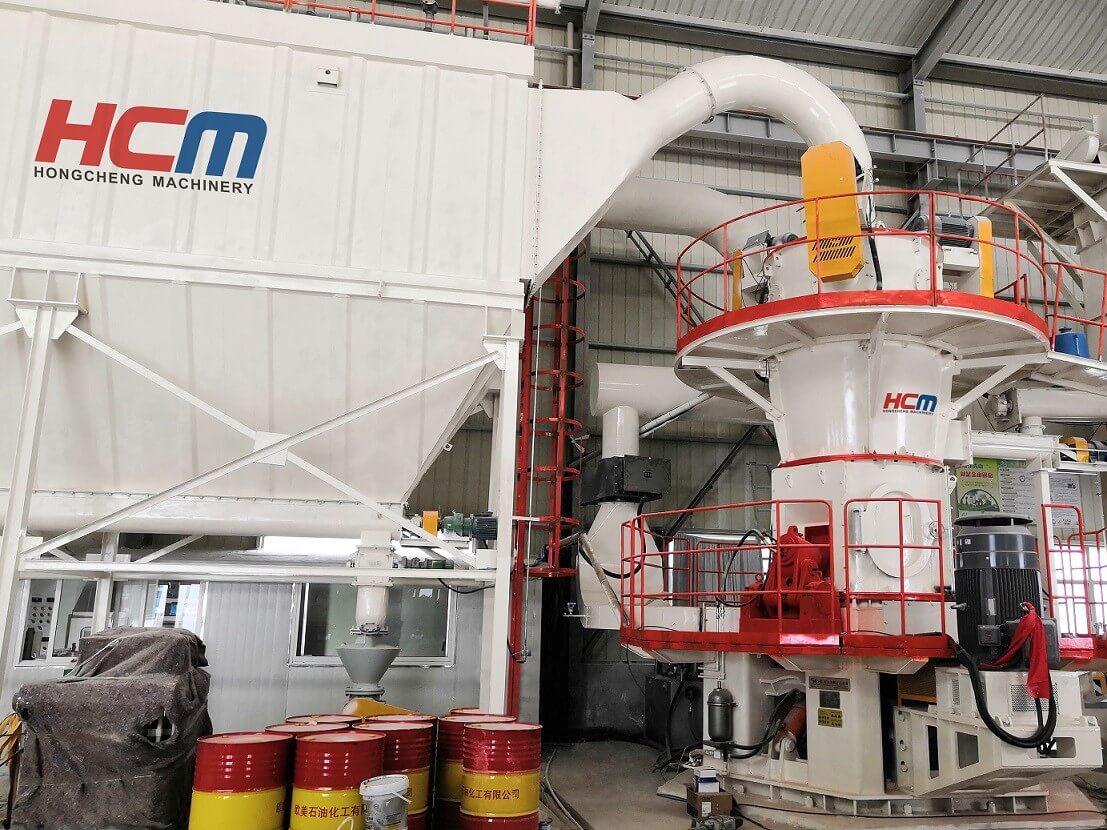 Spodumene ultra-fine vertical mill case site, welcome to leave a message or consult [email protected]
Spodumene is a mineral resource symbiotic with quartz, microcline, albite, muscovite and beryl. Its main component is silicate mineral, which has good heat resistance, very low or zero thermal expansion coefficient and high temperature chemical stability. According to the use, chemical composition and smelting process requirements, spodumene is divided into three categories: chemical spodumene, ceramic spodumene, and low-iron spodumene. Spodumene can be directly used in the green body, and the combustion temperature can be reduced through professional production line equipment; the use of glass tile (VHT) spodumene in the green body formula will help melting and material densification.
Spodumene has high application value in many application fields. Efficient processing of spodumene ore can increase the price of spodumene and bring high benefits to enterprises. The ultra-fine vertical mill is an excellent production line equipment with excellent processing technology, which can improve high-quality and high-quality raw materials for spodumene products: spodumene ceramics, spodumene pots, and spodumene necklaces. Guilin Hongcheng is a manufacturer of ultra-fine vertical mills. The ultra-fine vertical mill adopts a multi-head ultra-fine classifier, and the product fineness can reach 45 um-7um. It is adjusted by the secondary classification system, the high fineness can reach 3um, and the high output can reach 40t/h. It is a high-quality milling production line equipment for producing ultrafine spodumene.
Guilin Hongcheng HLMX Vertical Mill-Spodumene Ultrafine Vertical Mill
[Moisture]: ≤5%

[Output]: 3-40t/h

[Finish particle size]: 0-45μm secondary classification up to 5 μm

[Scope of application]: Grinders are widely used in construction materials, coatings, papermaking, rubber, electric power, metallurgy, cement, chemical industry, medicine, food and other fields.

[Applicable materials]: Widely used in cement raw materials, clinker, power plant desulfurization limestone powder, slag powder, manganese ore, gypsum, coal, barite, calcite, bauxite, etc. Mohs hardness is lower than 7, humidity is lower than 6 % of non-metallic mineral materials, with good grinding effect.

[Performance advantages]: Break the bottleneck of ultra-fine powder processing that is difficult to produce on a large scale, and can replace imported ultra-fine vertical mills, with high grinding selection efficiency, convenient maintenance, low operating costs, low comprehensive investment costs, stable product quality, high efficiency and environmental protection, Significant advantages such as high degree of automation.

The spodumene mill adopts advanced production line equipment, which has good processing effect and high return, and can create value for the enterprise. Guilin Hongcheng is a manufacturing expert specializing in the production of powder equipment. During decades of development, the mill enjoys a high reputation at home and abroad, and has become the preferred brand of mining production enterprises. Welcome to leave a message for more details.