The perlite industry is an emerging energy-saving material industry. In the past five years, the global perlite market has continued to develop, with an average annual growth rate of 4% to 5%. The perlite raw ore becomes a mineral filler with certain functions after fine crushing, superfine crushing and surface chemical treatment, which can be used in rubber and plastic industries. So, can Raymond mill grind perlite? Raymond mill is a commonly used grinding equipment, it is suitable for the preparation of various mineral powders, perlite also has different particle size requirements according to different use environments, therefore, Raymond mill can grind perlite. As a manufacturer of perlite Raymond mill, today Guilin Hongcheng will introduce to you the application of perlite Raymond mill in perlite processing.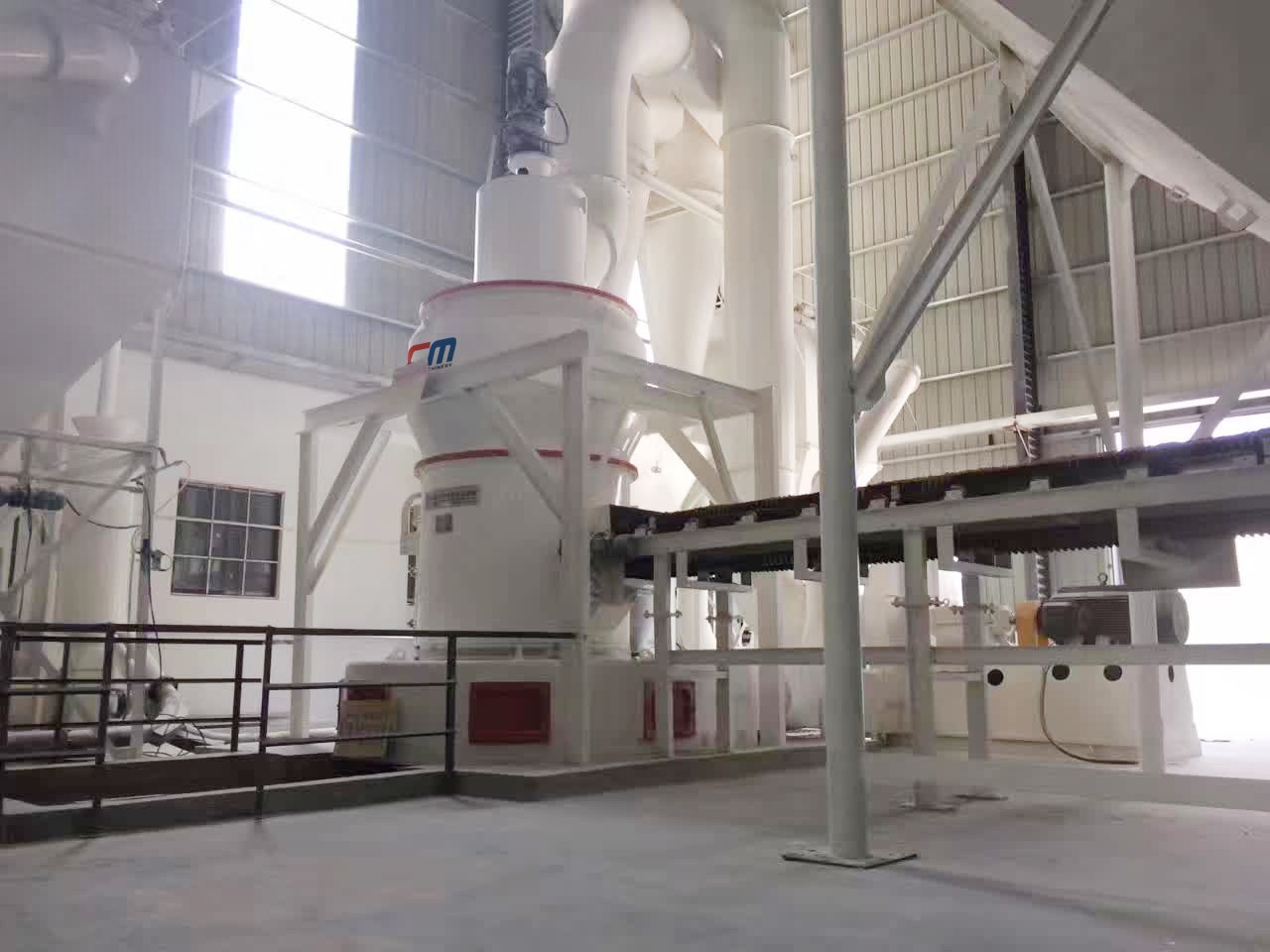 Perlite Raymond Mill HC1500, welcome to leave a message or consult [email protected]
The perlite processing steps sequentially include ore sand pretreatment, preheating, expansion, fractionation and crushing and bagging steps. The working principle of perlite Raymond mill: input the wind from the air inlet volute into the shell, put the perlite raw material from the feeding pipe, and start the first driving mechanism and the second driving mechanism. The first rotating shaft drives each grinding knife and grinding plate to grind the perlite raw material, and the second driving mechanism drives the classifier to rotate. After grinding, the perlite particles are blown upward by the wind and touch the classifier. After being laid down by the powder separator, the perlite particles with qualified particle size are discharged from the discharge pipe after passing through the powder separator. The perlite soilless seedling raising substrate is made of coarse powder, which is crushed into particles with a diameter of 1 mm to 3 mm by a perlite Raymond mill. The food additive perlite is made of fine powder, which is crushed by a perlite Raymond mill into 20 mesh to 70 mesh.The perlite filter aid is crushed with a mixture of fine powder and ultra-light powder, and is crushed into particles of 40 mesh to 80 mesh by a perlite Raymond mill.
Guilin Hongcheng is a manufacturer of perlite Raymond mills. Our HC series pendulum mills have been widely used in perlite ore processing projects. If you have perlite processing needs and need to purchase perlite Raymond mill, please leave us a message for equipment details.