NdFeB waste is a valuable rare earth secondary energy source. However, waste materials from different sources have different compositions and require extremely high equipment during the grinding and preparation process. NdFeB powder with stable purity, narrow particle size distribution range and good fluidity is conducive to the production of magnetic rare earth products with excellent performance. Guilin Hongcheng is a manufacturer of NdFeB vertical grinding mills. Today we will introduce to you the process advantages of NdFeB vertical grinding mills for processing NdFeB materials.
Existing vertical mills generally add raw materials directly to the grinding disc from the feed inlet for grinding. Because the size of the raw materials is uneven, the grinding disc and grinding roller will be easily damaged. Moreover, some larger pieces of raw materials are more difficult to grind, resulting in low work efficiency and high energy consumption. For this reason, a vertical mill for processing NdFeB magnetic materials is needed to solve the above problems.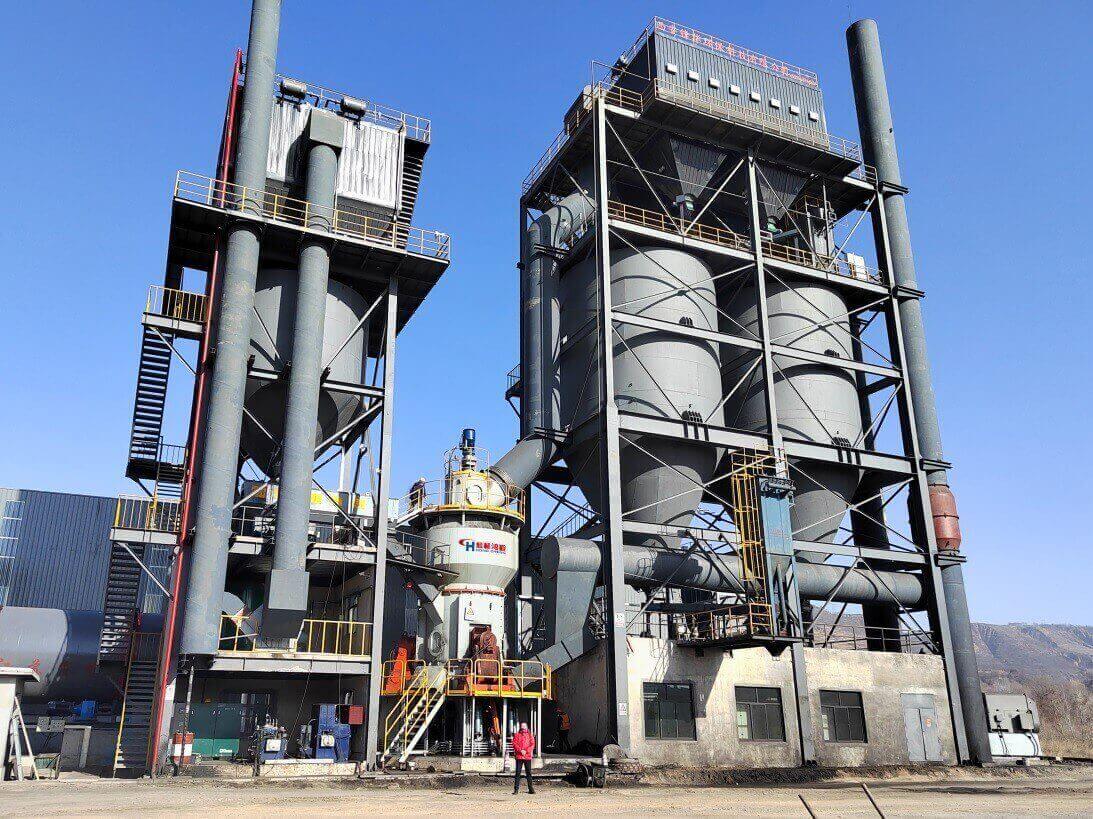 NdFeB Vertical Grinding Mill, welcome to leave a message or consult [email protected]
Guilin Hongcheng HLM vertical roller mill perfectly matches the requirements of NdFeB grinding. It can not only achieve high product purity and precise particle size control, but also save energy and reduce consumption, have a high degree of intelligence, and can maintain stable production 24 hours a day. Process advantages of hlm NdFeB vertical mill processing NdFeB materials:
1. Leading technology and low investment cost
It integrates crushing, grinding, drying, powder selection and conveying, can directly ventilate hot air, has a compact layout, and can be arranged in the open air, greatly reducing investment costs.
2. High grinding efficiency and good product quality
The special grinding roller and disc structure design, the grinding roller adopts a hydraulic automatic pressurizing device, the grinding area is larger, the grinding efficiency is high; the finished product particle size is evenly distributed, and the finished powder is of good quality and high purity.
3. Reliable quality and stable operation
It adopts advanced planetary gear reducer, which has strong bearing capacity and stable operation; the grinding roller is equipped with a hydraulic pressurization system and a limit device to avoid direct contact between the grinding roller and the grinding disc, and the vibration is small; it has an automatic slag discharge function to ensure the safe operation of the equipment.
4. Large drying capacity and wide adaptability
Hot air can be used to transport materials to achieve grinding and drying at the same time. Materials with a moisture content of up to 15% when entering the grinding machine can be dried, and the moisture content at the output of the grinding machine is less than 1%. It has wide adaptability.
5. High degree of automation
The automatic control system can realize remote control, chain protection, reliable operation, easy operation and improve work efficiency.
6. Easy maintenance and low operating cost
The grinding roller is lubricated by forced thin oil and is equipped with a hydraulic roller turning device. During maintenance, the grinding roller can be turned out of the machine by the hydraulic device. The maintenance space is large, no disassembly is required, and it is convenient and fast.
7. Energy saving, low consumption, high efficiency and environmental protection
The entire system operates under negative pressure and uses a high-efficiency pulse dust collector, with no dust spillage, low noise and low energy consumption.
The above is an introduction to the process advantages of NdFeB vertical mill processing NdFeB materials. If you want to know more details about NdFeB vertical grinding equipment, please leave us a message.