90 tons per hour water slag powder mill production line equipment vertical mill mainframe is trapezoidal structure and can produce ore powder with a specific surface area of ≥420m2/kg. The model of water slag crusher is HLM44/4S. Using industrial upgrading technology and equipped with water slag slag grinding iron remover, the price of the entire water slag slag grinding production line is about several million, and the price of the water slag slag grinding production line has different price range configurations according to specific conditions.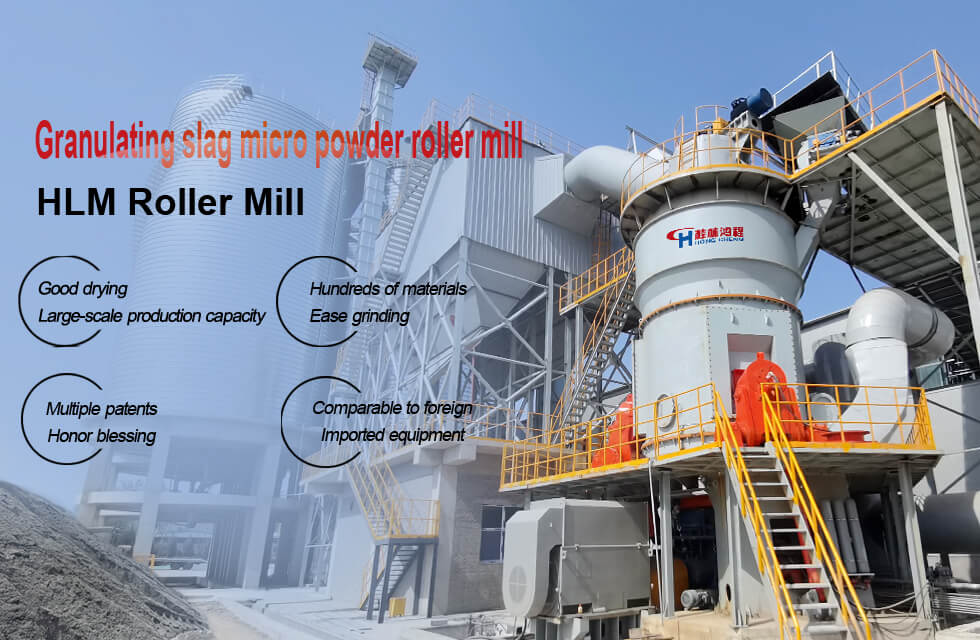 water slag powder mill case site, welcome to leave a message or consult [email protected]
What is blast furnace slag used for?
Blast furnace slag (water slag) is a by-product of the smelting of pig iron or other metals. During the smelting process, the melts of various inorganic minerals are regularly discharged from the slag discharge port, and are quenched by water into granular particles, also known as granulated blast furnace slag or water slag. Studies have shown that after grinding and alkali excitation, the activity of slag can be stimulated to form alkali-excited cementitious materials with high strength.
Indoor tests show that finely ground water slag has very good cementitious properties and can replace 50% to 70% of cement. Field industrial tests have proved that blast furnace water slag can fully meet the filling requirements when replacing 40% to 50% of cement. The cost can be reduced by 19.4% to 24.2%.
Slag superfine powder is mainly one of the materials for configuring high-performance, large-volume, long-life concrete. Widely used in industrial and general civil buildings, power plant chimneys, elevated highways, bridges, docks and underground facilities and other concrete projects. HLM water slag slag powder mill has a production line of 90 tons per hour. This model is a model recommended by the reputation of blast furnace slag powder manufacturers. HLM water slag powder mill production line with an output of 90 tons per hour can meet the production of water slag fine powder for various purposes.
Next, let's introduce the production line of Guilin Hongcheng HLM water slag powder mill with an output of 90 tons per hour.
Grinding disc diameter: 800-5600mm
Feed size: 50mm
Production capacity: 5-700t/h
Specific surface area: ≥420m2/kg
Motor power: 450-6700kw
Application field: Widely used in electric power, metallurgy, cement, chemical industry, building materials, coatings, papermaking, rubber, medicine, food and other production and life fields.
Practical materials: High-yield and efficient grinding capacity for various non-metallic mineral materials with Mohs hardness below 7 and humidity within 6%, such as cement raw meal, clinker, power plant desulfurized limestone powder, slag micropowder, It has good grinding effect on manganese ore, gypsum, coal, barite, ore, bauxite, etc.
Guilin Hongcheng water slag powder mill can produce 90 tons/hour of production line equipment including large, medium and small, and it is a complete set of equipment. The equipment has low vibration, small footprint and high production efficiency. Want to know the equipment model of Guilin Hongcheng water slag powder mill with an output of 90 tons per hour, how much is a set? Welcome to inquire, our sales engineer will communicate with you in detail.