Calcite ore powder is a common non-metallic ore. In the calcite deep processing project, what kind of mill is more popular and more profitable? Ultrafine mills, vertical mills, Raymond mills and other equipment developed and manufactured by Guilin Hongcheng, a mill manufacturer, are all ideal mineral powder processing equipment. Among them, the ultra-fine mill is a special equipment to help the calcite deep processing project create value.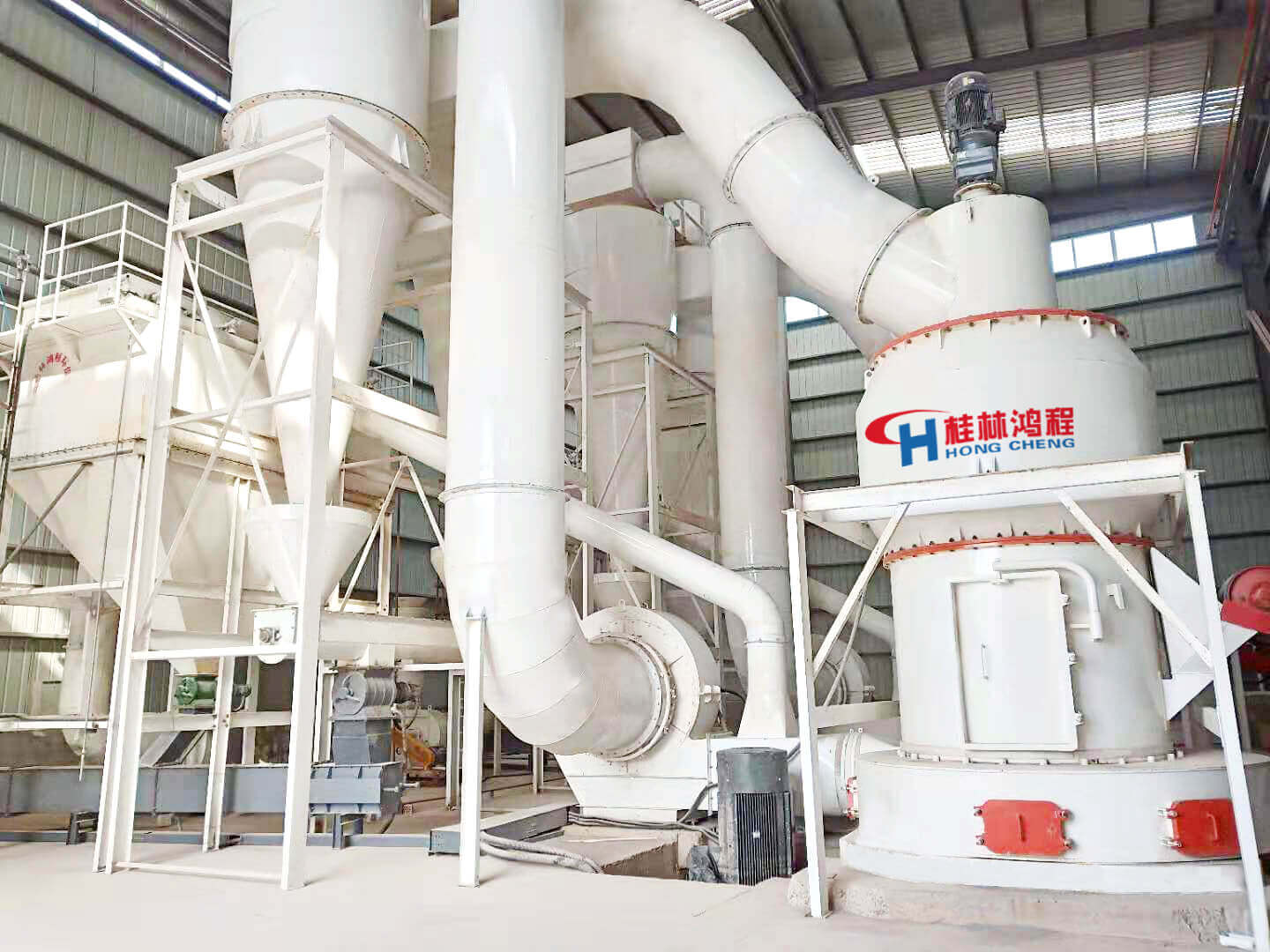 calcite ultrafine vertical mill, welcome to leave a message or consult [email protected]
1. What is the use of calcite powder?
Calcite is a relatively common calcium carbonate mineral, which is widely distributed and can be ground into calcite powder through industrial grinding machines. Calcite powder is heavy calcium powder, which is the upstream and raw material for most industrial manufacturing. Calcite ore powder covers almost all production and manufacturing departments of light and heavy industries. Calcite can be used as a filling additive in food, as a flux in the metallurgical industry, in the construction industry to produce cement and lime, in papermaking, and in the production and processing of plastics, toothpaste, and glass.
2. Ultrafine mill for deep processing
To facilitate the application of calcite in various grinding markets, professional calcite grinding equipment is required. How to choose the ideal mill? Higher grinding efficiency? Guilin Hongcheng Factory is a mill manufacturer specializing in the production of Raymond mills, vertical mills, ultra-fine mills, ultra-fine vertical mills and other grinding equipment. The grinding equipment produced is widely used in coal mines, marble, limestone, and solid waste residues, Fly ash, barite, titanium dioxide and many other markets, is a powerful, market-centered high-efficiency grinding equipment manufacturer.

The ultra-fine mill is an energy-saving and consumption-reducing grinding equipment for the fine powder deep processing market. It has comprehensive mechanical crushing performance such as rolling, grinding, impact, etc. The powder to be ground can be adjusted arbitrarily between 325-2500 mesh. It is suitable for grinding various non-metallic materials with Mohs hardness below 7 and humidity within 6%. For mining, Hongcheng provides tailor-made services, and customizes scientific and reasonable selection and configuration solutions around the grinding fineness, production capacity, equipment installation area and other information required by the project to help the grinding project create production capacity and value.
Guilin Hongcheng ultrafine powder processing equipment: HCH series ultrafine ring roller mill
[Incoming grinding material particles]: ≤10mm

[Production capacity]: 1-22t/h

[Finish particle size]: 5-45μm

[Scope of application]: Widely used in production and living fields such as electric power, metallurgy, cement, chemical industry, building materials, paint, papermaking, rubber, medicine, and food.

[Applicable materials]: It has high-yield and high-efficiency grinding ability for various non-metallic mineral materials with Mohs hardness below 7 and humidity within 6%, such as talc, calcite, calcium carbonate, dolomite, potassium feldspar, bentonite , Kaolin, graphite, carbon, fluorite, brucite, etc. have good grinding effect.

[Performance advantages]: The mill is an energy-saving and consumption-reducing equipment for fine powder processing. It has a small footprint, strong complete set, wide application, simple operation, convenient maintenance, stable performance, and high cost performance. It is an economical and practical fine powder processing equipment.

As a manufacturer, Guilin Hongcheng has become a manufacturer of professional pulverizer equipment and a complete set of pulverization production line equipment. Rich experience, superb craftsmanship, custom-made exclusive solutions, tailor-made for the customer's grinding production line. For the grinding and processing of calcite deep processing projects, Guilin Hongcheng recommends ultra-fine mill equipment to assist production and processing. Welcome to leave a message for consultation.