The 2000-mesh calcite grinding equipment is an advanced equipment carefully developed by Guilin HongCheng in the field of large-scale ultra-fine grinding of non-mineral mines. The product structure is scientific and reasonable, and the pulverizing process is advanced, which is widely used in metallurgy, chemical industry, power plant desulfurization, coal powder preparation and other fields.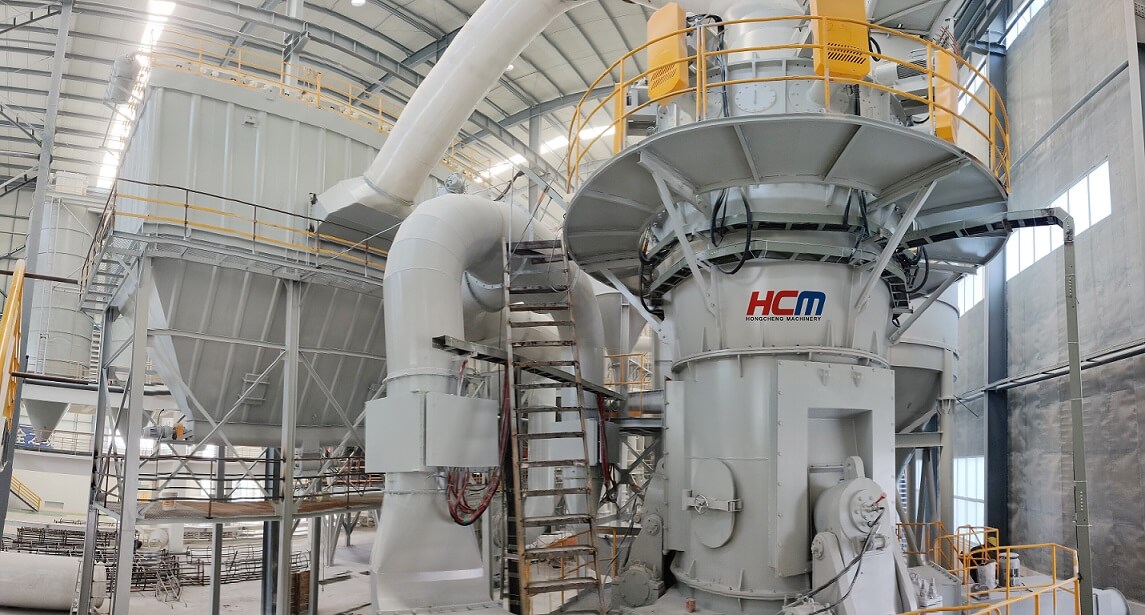 2000 Mesh Calcite Grinding Equipment, welcome to leave a message or consult [email protected]
Calcite is a common ore raw material in natural calcium carbonate. After being processed by calcite ultra-fine grinding machine, its application range will be more extensive. Calcite is a common raw material in modern processing stone, and its distribution is also very wide. There are many crystal shapes of calcite, such as lumpy, fibrous, granular, massive, stalactite, etc. When you knock on calcite, you will get many small pieces, hence the name.
1. Calcite Use
Calcite powder is used in artificial stone, artificial floor tiles, natural rubber, synthetic rubber, coatings, plastics, composite new calcium plastics, cables, papermaking, toothpaste, cosmetics, glass, medicine, paints, inks, cables, electrical insulation, food, textiles, Feed, adhesives, sealants, asphalt, building materials, linoleum construction supplies, fireproof ceilings and daily chemical products as fillers.

2. 2000 Mesh Calcite Grinding Equipment
Guilin Hongcheng environmental protection mill: HLMX ultra-fine vertical mill

[Output]: 4-40t/h

[Finish particle size]: 7-45μm with secondary classification can reach 3μm

[Scope of application]: The mill is widely used in building materials, coatings, papermaking, rubber, electric power, metallurgy, cement, chemical industry, medicine, food and other fields.

[Applicable materials]: widely used in cement raw meal, clinker, power plant desulfurization limestone powder, slag powder, manganese ore, gypsum, coal, barite, calcite, bauxite, etc. Mohs hardness below 7 and humidity below 6 % of various non-metallic mineral materials, the grinding effect is good.

[Performance advantages]: Break the bottleneck of ultra-fine powder processing that is difficult to produce on a large scale, and can replace imported ultra-fine vertical mills. It has high grinding and powder selection efficiency, convenient maintenance, low operating costs, low comprehensive investment costs, stable product quality, high efficiency and environmental protection, high degree of automation and other significant advantages.

If you want to know more about 2000 mesh calcite grinding equipment, please leave a message for consultation.