Grinding pottery clay is naturally inseparable from special mill equipment. Which manufacturer has the grinding equipment for the production line of 10 tons of clay per hour? Guilin Hongcheng, a reliable mill equipment manufacturer, provides environmentally friendly and economical new Raymond mill equipment to meet the production needs of clay grinding projects with an output of 10 tons per hour.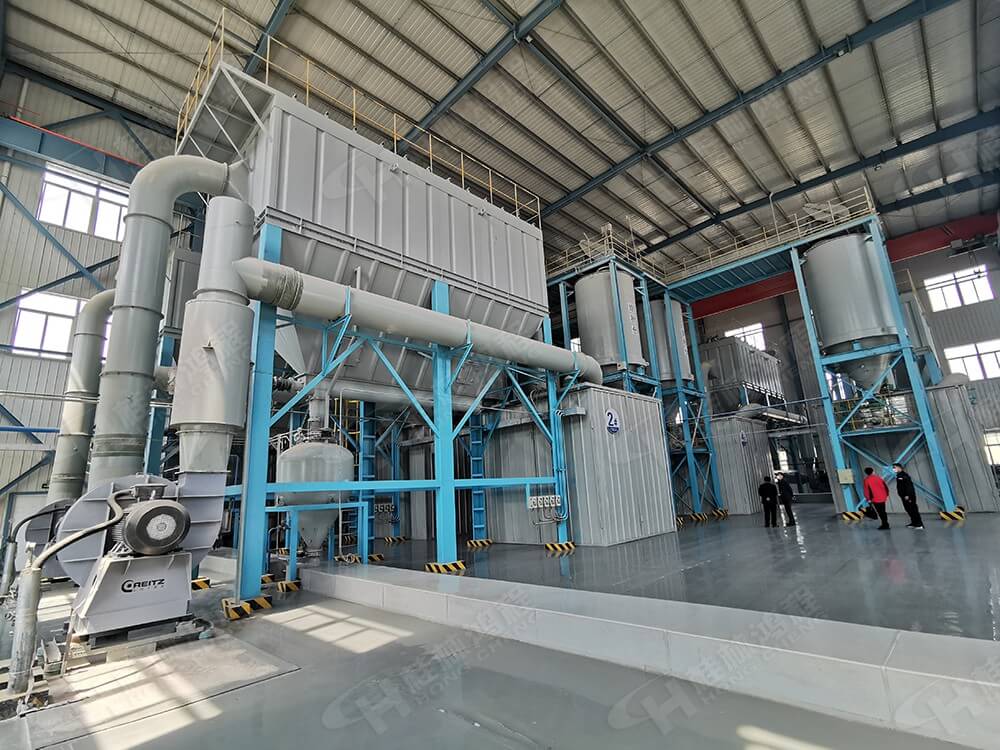 clay Raymond mill, welcome to leave a message or consult [email protected]
1. Guilin Hongcheng assists clay grinding to create value
What is clay? Clay is mainly composed of clay, kaolin and alumina. After being processed by grinding equipment, it can be turned into powder of different fineness, which can increase the added value of the product and create greater value. So, for clay grinding, which manufacturer has more experience in milling and provides more efficient mill equipment? It has to be said that Guilin Hongcheng is a trustworthy co-rental partner of many new and old customers and manufacturers. Let's take a look at the major advantages of choosing to cooperate with Hongcheng.
(1) Strong
There are many mill equipment manufacturers, some well-known and some unknown. Guilin Hongcheng is an equipment manufacturer with market reputation and good reputation. Hongcheng's pulverizers also serve major grinding processing markets, such as metallurgy, building materials, chemicals, solid waste, non-metallic mines, coal mines, etc., and there are many types of pulverizers produced, which can meet 80-2500 purposes Grinding needs. There are Raymond mills, vertical mills, ultra-fine mills, ultra-fine vertical mills, etc. Hongcheng has strong R&D and manufacturing capabilities.
(2) Good quality
The product quality of a manufacturer is an important basis for obtaining a good market reputation. Hongcheng has always been adhering to the business philosophy of taking quality as the foundation of survival and service as the source of development. It has always been based on this concept in terms of concept and action, continuously enhancing its independent research and development capabilities, and absorbing advanced production technology and management concepts. Research and develop high-end milling equipment and complete milling production line solutions for the industry.
(3) Good after-sales service
Another guarantee for choosing a strong manufacturer is that the after-sales service is more complete and comprehensive. Guilin Hongcheng, as a powerful manufacturer, provides pre-sales, sales and after-sales services, responds to customer needs 24 hours a day, provides localized product services in a timely manner, provides program design, equipment manufacturing and supply, organization of construction, after-sales service, Spare parts supply, skills training and many other services, go all out to ensure the efficient operation of each production line.
2. How to sell the Raymond mill for grinding clay?
Now let's introduce the new type of Raymond mill equipment. The HC vertical pendulum mill developed by Hongcheng is a new generation of upgraded mill products, covering a number of patented technologies, increasing production by more than 40%, saving more than 30% of unit power consumption costs, and the equipment runs smoothly, reliable performance, and large production capacity, low energy consumption, intelligent production control, is an ideal equipment for grinding 80-400 mesh powder, used to grind clay projects with high yield and low consumption, and is deeply trusted.
The quotation of mill equipment requires customers to provide accurate product information and customize a reasonable selection and configuration plan in order to formulate a more reasonable equipment quotation. For example, the fineness of clay grinding, production capacity, equipment installation environment and other information, around these needs, Hongcheng's R&D and solution team can customize the accurate production line configuration and provide reasonable equipment quotations.
Which one is more ideal for 10 tons of clay production line equipment? Guilin Hongcheng Mill Manufacturer provides new environmentally friendly Raymond Mill equipment, and uses strong R&D and production capabilities to help clay projects create value.