What shale equipment can grind 300 mesh powder? Which manufacturer can provide professional shale grinding equipment? Come with Xiaobian to get to know Guilin Hongcheng, a professional mill manufacturer. Guilin Hongcheng is a high-tech enterprise for grinding shale ore powder grinding equipment. The newly upgraded Raymond mill can grind 300 mesh powder, with easy fineness adjustment and good particle shape, which can increase the added value of finished products. It is an ideal ore grinder.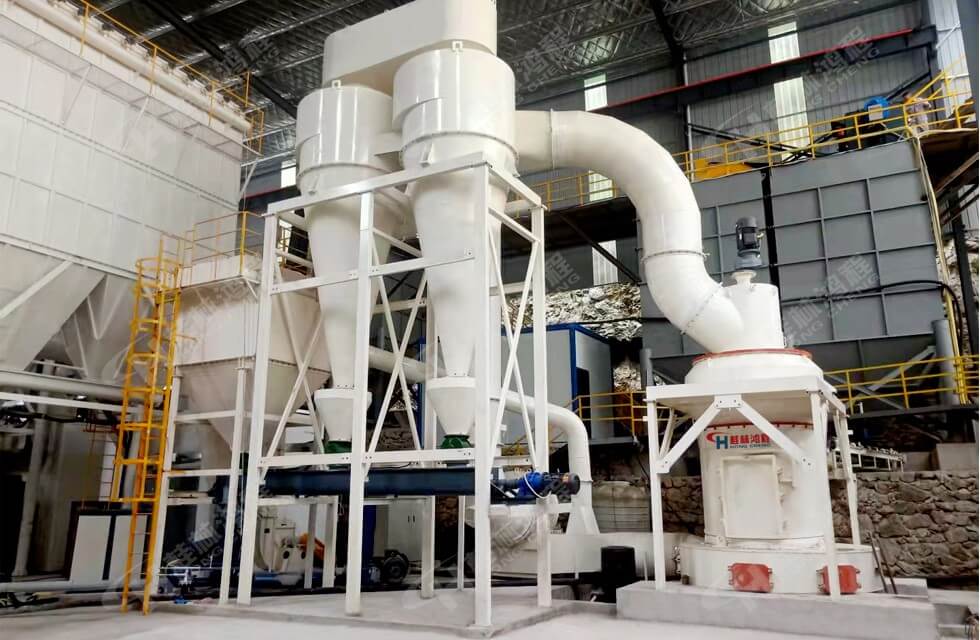 Shale Raymond Mill, welcome to leave a message or consult [email protected]
Shale mill for grinding 300 mesh powder
For grinding shale, marble, limestone, barite, dolomite and other ore powder projects, shale Raymond mill equipment can help grind 300 mesh powder. Compared with traditional mills, the newly upgraded Raymond mill can increase production, reduce energy consumption, have better powder quality, and have more wear-resistant equipment. It has a number of patented processes and is a new generation of environmentally friendly mills.

1. Advantages of Shale Raymond Mill
(1) The plum-blossom frame and the vertical grinding roller have more stable operation, better performance, less vibration and lower noise.

(2) The pulse dust collector has a dust collection rate of 99%, realizes powder-free processing, and is environmentally friendly.

(3) The single machine has high production capacity and high efficiency, increasing production by 40% and saving power consumption by 30%.

(4) Maintenance is easy. It is convenient and easy to change the grinding ring without dismantling the grinding roller.

2. Technical parameters of shale Raymond mill
Grinding powder fineness: 80-400 mesh

Grinding capacity: 1-25t/h

Grinding materials: marble, feldspar, barite, dolomite, talc, gypsum, limestone, calcite, etc.

3. How much does a shale Raymond mill cost?
Clients and friends often ask us how much it costs to invest in such shale Raymond mill equipment. In response to these customer concerns, Guilin Hongcheng will communicate and negotiate with customers in the pre-sales service to understand the fineness, production capacity, installation site and other information of each project, one-to-one customized selection, matching shale equipment grinding Quotation for the powder machine to fully escort your shale project.

Manufacturer Guilin Hongcheng Strength
As a research and development manufacturer of grinding equipment, Guilin Hongcheng has strong strength, rich experience, many grinding equipment and many cases, and is deeply loved by new and old customers and friends. After nearly 30 years of intensive development, Hongcheng keeps pace with the times, strives to make progress, and actively develops grinding equipment that is in line with the market to meet the prosperous and developing grinding market. Hongcheng has perfect pre-sale, in-sale and after-sale service, actively matching and selecting suitable models for the projects of new and old customers and friends, and providing scientific quotations.

What shale equipment can grind 300 mesh powder? Guilin Hongcheng, a large manufacturer, tailors the exclusive selection for you, matches the scientific quotation, and the recommended new upgraded Raymond mill equipment has a large powder output rate, increases production and is environmentally friendly. You are welcome to visit the factory at any time. Cheng will take you to visit the on-site case, seeing is believing.