Manganese ore is a very important strategic mineral resource, especially rich manganese ore and high-quality manganese ore resources, which have been included in the shortage of minerals. What kind of mill equipment can be used to grind manganese ore powder? As a professional manufacturer, Guilin Hongcheng provides dedicated manganese ore vertical mill equipment to help manganese ore processing projects create value, increase production and reduce costs. The vertical mill equipment has successfully boosted the production demand of manganese ore, non-metallic mines, industrial solid waste, thermal power plants, cement plants and other industries, thereby creating considerable profits and market value.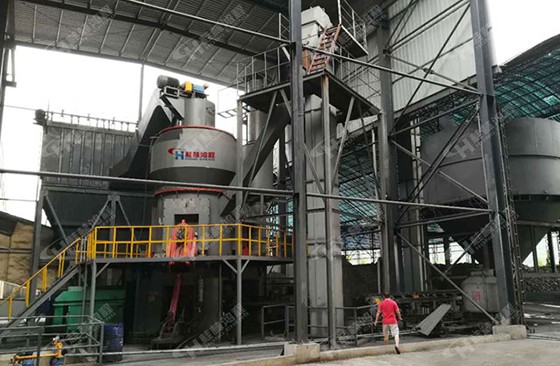 manganese ore vertical mill, welcome to leave a message or consult [email protected]
1. Hongcheng manganese ore vertical mill equipment
Grinding manganese ore powder, vertical mill equipment has become a professional mill equipment that helps manganese ore powder processing projects generate income. The vertical mill is a professional processing equipment that integrates crushing, grinding, grading and powder collection. It breaks through the disadvantages of traditional mills and realizes large-scale production and processing. High-yield and low-consumption mill equipment with disadvantages of milling such as low mill capacity and high energy consumption.

Guilin Hongcheng is a well-known mill manufacturer. In order to meet the production needs of the industry, Hongcheng has devoted itself to developing Raymond mills, vertical mills, ultra-fine mills, ultra-fine vertical mills and other equipment. It has become an efficient equipment for increasing production in the manganese ore industry. Based on the production needs of each project, Hongcheng matches customers with advanced grinding production line solutions to help manganese ore powder projects achieve success.

Guilin Hongcheng Mineral Powder Mill-HLM Vertical Mill-Grinding Equipment
[Finish particle size]: 22-180μm

[Production capacity]: 5-700t/h

[Grinding field]: For various non-metallic mineral materials with Mohs hardness below 7 and humidity within 6%, this mill is widely used in electric power, metallurgy, cement, chemical industry, rubber, paint, ink, food , medicine and other production fields.

[Performance features]: Integrating drying, grinding, grading and conveying, high grinding efficiency, low power consumption, large feeding particle size, easy adjustment of product fineness, simple equipment process, small footprint and low noise , small dust, easy to use and maintain, low operating costs, less consumption of wear-resistant materials and other characteristics.

2. Hongcheng has perfect service
Guilin Hongcheng has strong strength and is a modern large-scale mill manufacturing enterprise. Hongcheng has perfect pre-sales, sales and after-sales services. According to the needs of the project, it provides tailor-made services. Before the sale, it will communicate with customers to understand the project According to the production needs, we provide exclusive selection and configuration schemes. At the same time, after-sales, carefully install the production line, do a good job of debugging, provide technical support and guidance for customers, and provide customers with comprehensive after-sales service guarantee with professional technology.

If you have a manganese ore grinding project, please feel free to learn about the production strength and mill products of Guilin Hongcheng, a vertical mill equipment manufacturer. Hongcheng manganese ore vertical mill equipment has high output and low consumption, noise reduction and production increase, cost reduction and efficiency increase, and is an excellent equipment to help generate income.