What kind of mill is used for desulfurization gypsum? There are 4R3216 Raymond mill, 4R3218 Raymond mill, and 4R3220 Raymond mill. The output of a single 4R desulfurization gypsum mill that produces 80-400 mesh desulfurized gypsum powder is 3- Between 5 tons, the dust collector, several pipeline systems and dust collection systems configured in the production line will affect the price.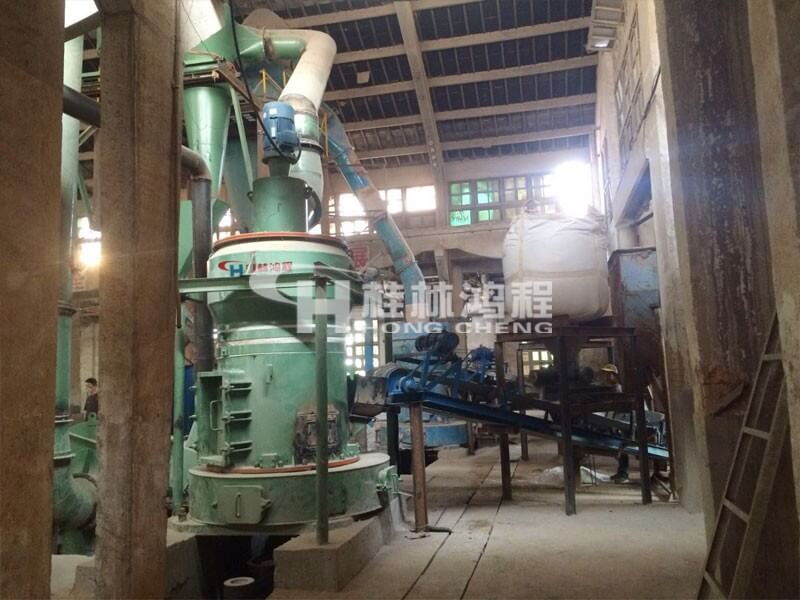 Desulfurization gypsum Raymond mill case site, welcome to leave a message or consult [email protected]
1. Model and parameters of 4R desulfurization gypsum mill with an output of 3 to 5 tons per hour
Model: 4R3216, 4R3218, 4R3220 Raymond mill
Number of grinding rollers: 3-4
Grinding ring diameter (mm): 970
Feed size (mm): 15-30mm
Finished particle (mm): 0.038-0.18mm
Output (t/h) :6-25
Whole machine power (kw/h): 342-362
Application range: The mill has a wide range of applications in cement, papermaking, building materials, coatings, rubber, metallurgy, chemical industry, medicine, food and other fields.
Performance advantage: The material can be processed more and more efficiently in unit grinding time. Under the condition that the total power of the R-type pulverizer remains the same, the easier the material is to be ground, the higher the output, and the new type of plum-blossom suspension roller mill system is adopted, which has a strong grinding capacity.
2. 3 to 5 tons per hour 4R desulfurization gypsum mill grinding material range
4R desulfurization gypsum mill is suitable for coal, bluestone, cement raw meal, clinker, limestone, desulfurized gypsum, barite, calcite, bauxite and other non-metallic mineral materials with Mohs hardness below 7 and humidity below 6%.

3. What kind of mill is used for desulfurization gypsum
What mill is used for desulfurization gypsum? According to the host model, configure the corresponding grinding mill supporting equipment to form a total quotation. Guilin Hongcheng will give you a quotation for the complete equipment of the Raymond mill production line based on your investment amount and the principle of cost saving.