China clay refers to the natural dry aluminum silicate mineral used in the production of ceramics. It is called china clay because it is used to make porcelain, also known as pottery clay. Kaolin is one of the higher whiteness of china clay. In industrial production, china clay is used as ceramic raw material, and it needs to be crushed to more than 200 mesh. Then, what grinding mill is used to crush china clay to more than 200 mesh? This requires the help of china clay grinding mill. Guilin Hongcheng is a manufacturer of porcelain clay grinding mill. The porcelain clay grinding mill we produce is diverse and rich in models. I will introduce it to you in detail today.
Commonly used porcelain clay crushing machines in production include: Raymond mill, vertical grinding mill, ultra-fine vertical mill, ring roller mill, etc. Different equipment has different output fineness, and the materials that can be processed are also different. What kind of machinery is used for porcelain clay to crush more than 200 mesh? Generally speaking, Raymond mill is a more economical choice. The grinding fineness of Raymond mill is usually between 80-400 mesh, the fineness is adjustable and controllable, and the powder particle size is uniform, which can meet the production needs of ceramic raw materials. However, the production capacity of Raymond mill is limited. For large-scale ceramic raw material production enterprises, Raymond mill is not the best choice. For the needs of china clay crushing projects with an output of more than 20 tons per hour, we recommend you to choose HLM vertical mill as the china clay crushing machine.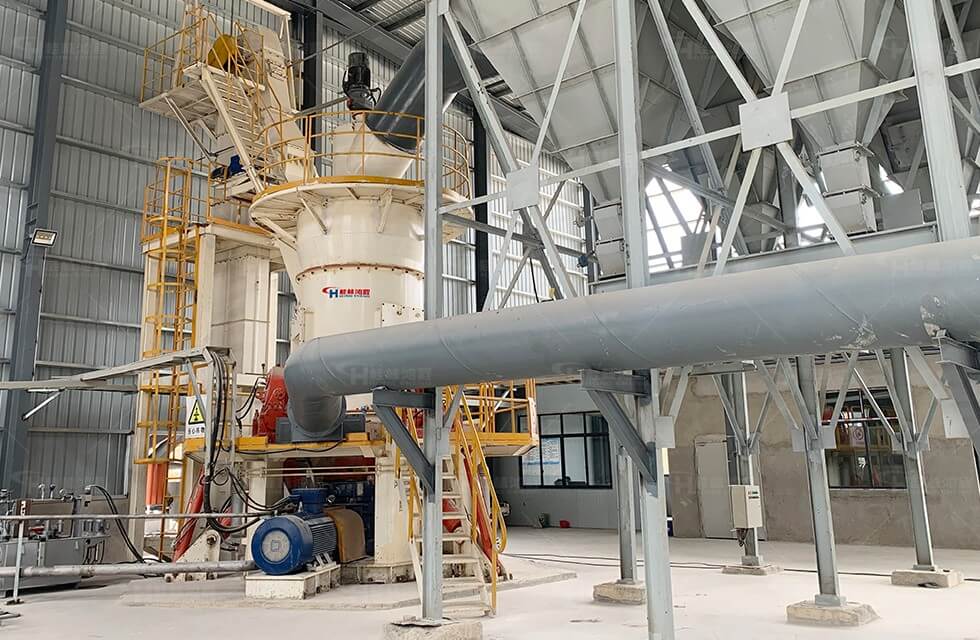 china clay vertical grinding mill, welcome to leave a message or consult [email protected]
The vertical mill has an environmental protection configuration and is a commonly used 200 mesh china clay crushing machine. The vertical mill is an energy-saving crushing mill equipment, which integrates crushing, drying, grinding, grading and conveying, and can be widely used in cement, electric power, metallurgy, chemical industry, non-metallic minerals and other industries. The focus is on non-metallic ores, coal dust and slag. Vertical mill crushing china clay has the following production advantages:
1. The grinding roller directly crushes the material to be ground on the grinding disc, reducing energy consumption; the hot air directly contacts the material in the grinding mill, which has a strong drying capacity and saves the dryer; the grinding roller cover is used to avoid direct contact between the grinding roller and the grinding disc, reducing wear ; The roller cover of the grinding roller can be used in reverse, and the service life is doubled.

2. The whole machine works under sealed negative pressure without dust overflow; it is equipped with a limit device to avoid destructive impact and vibration noise; the transmission system adopts a low-noise planetary gear reducer.

Guilin Hongcheng is a manufacturer of porcelain clay crushing machinery. The 200-mesh porcelain clay crushing machinery we produce not only includes various types of Raymond mills, but also large-scale vertical mills. For the demand of china clay, we also have ultrafine china clay crushing machines such as ultrafine vertical mill and ring roller mill to choose from. We have rich experience in the design of porcelain clay crushing projects, and there are many successful customer cases. If you have needs for porcelain clay crushing projects, please leave us a message to learn more about the equipment.