What equipment is used in the dolomite grinding production line? There are endless mills on the market, but the equipment that can occupy a major position in the market is indispensable for Raymond mills and vertical mills. Guangxi mill manufacturers have to talk about Guilin Hongcheng Mining Equipment Manufacturing Co., Ltd. Guilin Hongcheng has been specializing in the production of mills for more than 30 years, with countless successful cases. What are the equipment models of Guangxi Dolomite Milling Production Line? Lets come look.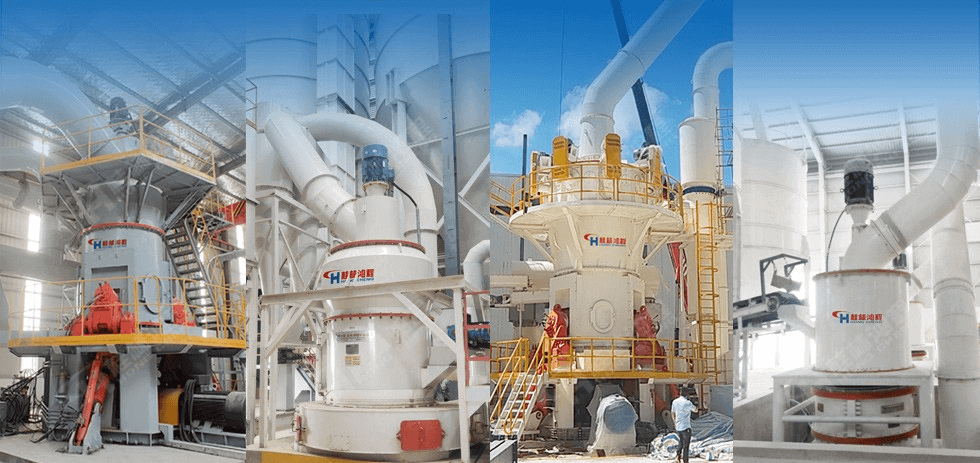 dolomite grinding production line, welcome to leave a message or consult [email protected]
There are many types of mills that can be used to grind dolomite, and the selection is mainly based on the fineness and output of production.
Guangxi dolomite mill production line equipment includes dolomite Raymond mill, dolomite vertical mill, dolomite ultrafine mill, etc. Dolomite can be used in building materials, ceramics, glass and refractory materials, chemical industry, agriculture, environmental protection, energy saving and other fields. It is mainly used as a flux for basic refractory materials and blast furnace ironmaking; to produce calcium magnesium phosphate fertilizer and to produce magnesium sulfate; and as an ingredient in the production of glass and ceramics. In other uses, it can also be mixed into the tire glaze as a flux.

How to choose equipment for dolomite grinding production line?
The selection plan refers to the following:

1. HC Raymond mill: low investment cost, high output, low energy consumption, stable equipment, low noise; Disadvantages: single machine output depreciation, equipment large-scale limited.

2. HLM vertical mill: Large-scale equipment, high output, can meet large-scale production. Vertical mill has high stability. Disadvantage, equipment investment cost is high.

3. HCH ultra-fine ring roller mill: low equipment investment cost and low energy consumption, it is a cost-effective ultra-fine powder processing equipment; disadvantage: low output of a single machine, planning production requires multiple equipment;

4. HLMX ultrafine vertical mill: it can produce 1250 mesh ultrafine powder at one time, and it can produce 2500 mesh fine powder with multi-level grading system. The equipment has high efficiency and a high degree of spheroidization of the powder, which is an ideal equipment for producing high-quality micro-powder. Disadvantage: The investment cost of equipment is higher than that of ring roller mill.

The above briefly introduces the equipment and selection reference of Guangxi dolomite grinding production line. If you have an ore grinding project, please leave a message for consultation.