Silica is a general term for vein quartz, quartzite, and quartz sandstone. After pulverization, it is mainly used for acid refractory bricks used in metallurgical industry. Pure silica can be used as quartz glass or single crystal silicon; it can be used to prepare silicon compounds and silicates in science and industry, and can also be used as filler for sulfuric acid tower; in building materials industry It can be used in glass, ceramics, Portland cement, etc.; it can be used as raw material for ferroalloy smelting such as industrial silicon.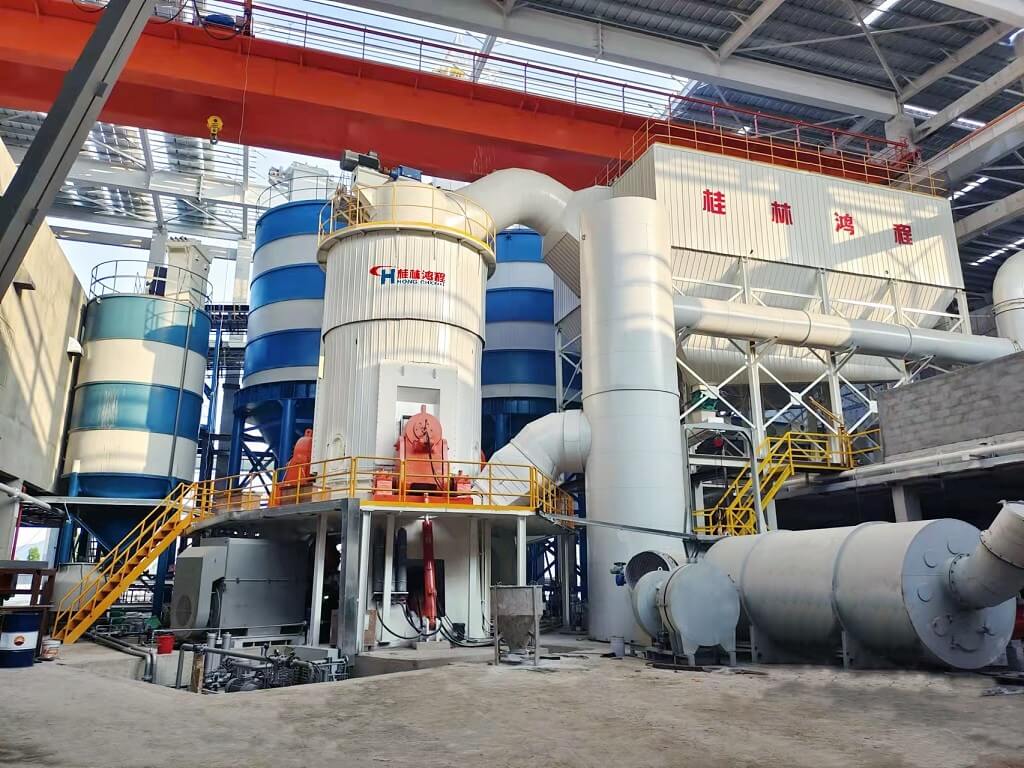 Silica Grinding Mill, welcome to leave a message or consult [email protected]
Silica grinding mill is a silica powder processing equipment, Guilin Hongcheng grinding mill [HLM super large vertical mill] has a unique structural advantage. It is mainly composed of main machine collector, feeder, classifier, blower, pipeline device, storage hopper, electric control system, collection system, etc. It integrates drying, grinding, grading and transportation, and is widely used in electric power, metallurgy , cement, chemical and other industrial fields.
This vertical mill produced by Guilin Hongcheng is an ideal choice for silica mill. The silica can be ground to 80-600 mesh, and the output can reach 1-200 tons per hour. High output, uniform fineness, low iron content, is a combination of drying, grinding, grading and conveying developed by Guilin Hongcheng to solve the bottlenecks of traditional mills such as low output, high energy consumption, and high maintenance costs. HLM vertical mill has become the mainstream equipment in the field of coal mine, cement, slag, non-metallic ore and other milling fields.
How much is the price of a vertical silica grinding machine? If you have a grinding silica project and need to use a silica grinding machine, you can provide the fineness of the ground material and the output requirements. Guilin Hongcheng customer service will reply you as soon as possible to give you a solution and a quotation.