Nickel slag is solid waste. Guilin Hongcheng responds to the national policy call for energy conservation, emission reduction, and solid waste recycling. Guided by the market, it has devoted itself to the research and development of nickel slag vertical mill, which has become a new type of solid waste grinding equipment with good environmental protection effect.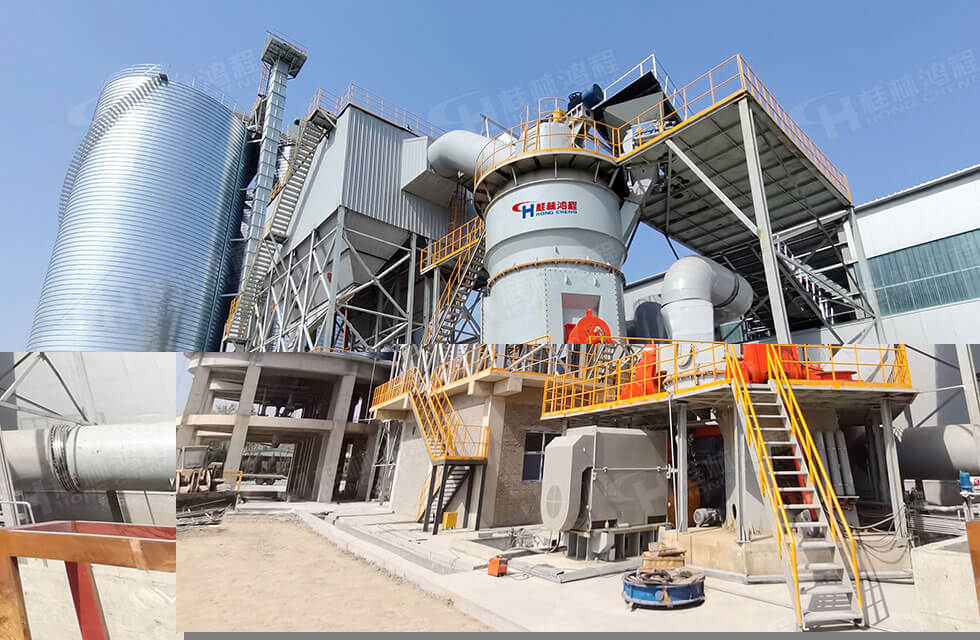 Nickel Slag Vertical Mill, welcome to leave a message or consult [email protected]
1. What is nickel slag?
Nickel slag is a solid waste slag produced by smelting nickel-iron alloys. Nickel slag contains a small amount of valuable metals such as nickel, copper, and cobalt, and is an important secondary resource. At the same time, nickel slag recycling is another emerging industry following the recycling of steel slag, cement and other industrial waste slag.

Nickel-iron alloy is mainly used for stainless steel production, so nickel slag is also called stainless steel slag or nickel-iron slag. What is the utilization value of nickel slag? After comprehensive treatment, nickel slag can be used as additives in cement plants or new building materials plants.

2. Nickel slag vertical grinding equipment for grinding nickel slag
It is a wise choice to choose the vertical mill equipment of Guilin Hongcheng for grinding nickel slag. Guilin Hongcheng focuses on the research and development of a series of grinding equipment, keeps improving the mill, continues to develop and innovate the grinding process, improve the quality of the mill, and accumulate rich experience. Our experience in the production of plans provides an ideal solution for the milling production line for the comprehensive utilization of nickel slag. Moreover, the equipment quotation is fair and reasonable, and the equipment is energy-saving and environmentally friendly, which has won the favor and love of new and old customers.

Hongcheng's vertical mill integrates crushing, grinding, grading, conveying, drying and powder collection. Equipment for manganese ore, calcite and other ore powder projects. The vertical mill breaks through the disadvantages of traditional mills, solves the problems of low production capacity and high energy consumption of ordinary mills, and has achieved great breakthroughs in various performance indicators. Special equipment with low dust, low dust, easy maintenance and low operating cost.

Guilin Hongcheng Mineral Powder Mill-HLM Vertical Mill-Pulverizing Equipment
[Finished particle size]: 22-180μm

[Production capacity]: 5-700t/h

[grinding field]: For various non-metallic mineral materials with Mohs hardness below 7 and humidity within 6%, the mill is widely used in electric power, metallurgy, cement, chemical industry, rubber, paint, ink, food , pharmaceutical and other production fields.

[Characteristics]: It integrates drying, grinding, grading and conveying, with high grinding efficiency, low power consumption, large feeding particle size, easy adjustment of product fineness, simple equipment process, small footprint, and low noise, Small dust, easy use and maintenance, low operating costs, less consumption of wear-resistant materials and so on.

With the increase of environmental protection, the recycling of solid waste has become the future development trend. As a professional mill equipment manufacturer, Guilin Hongcheng has reason to firmly believe that a new generation of environmentally friendly special solid waste slag mill equipment will become an important magic weapon to promote the development of the industry. Hongcheng nickel slag vertical mill saves energy, increases production, and increases efficiency. It is an ideal special equipment for turning solid waste into treasure.