What equipment is used for grinding powder? Vertical grinding mill is equipment that meets the production requirements of energy saving and emission reduction. Hongcheng Mine has rich experience and provides professional vertical mill grinding equipment for the market demand of mineral powder processing. Moreover, the vertical mill has many advantages in parameters, stable performance, high cost performance, and stable mechanical operation. The whole machine has high powder output efficiency and is an ideal large-scale equipment.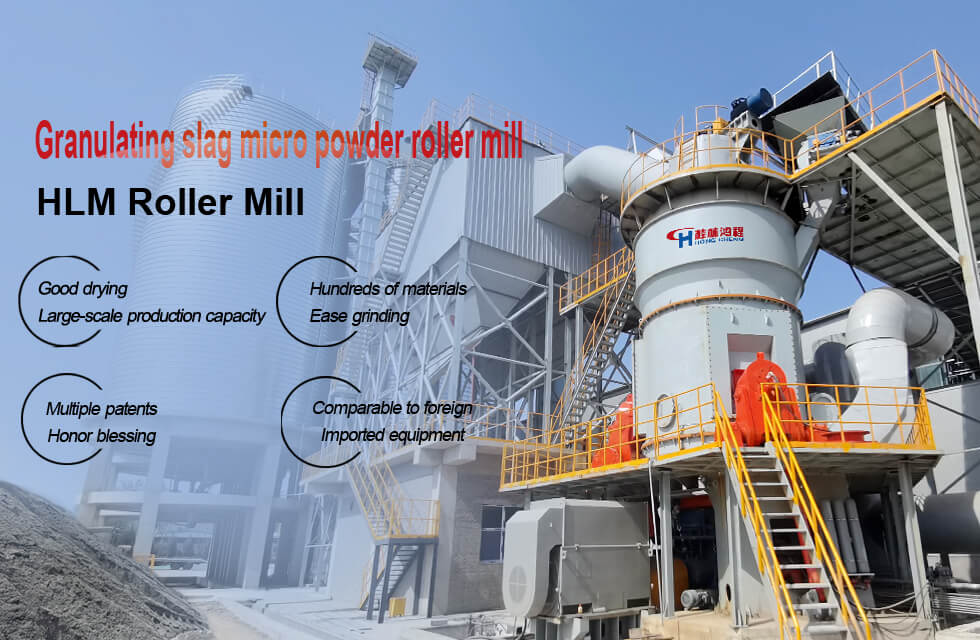 vertical grinding mill, welcome to leave a message or consult [email protected]
1. Vertical grinding parameters of grinding powder
Vertical mill is the ideal large-scale processing equipment. Compared with ordinary mills, it has high production capacity, low energy consumption, energy saving and high degree of intelligent production. It is an advanced equipment in the grinding industry. The vertical mill equipment of Hongcheng Mine integrates drying, grinding, grading and conveying. It has a scientific design structure and a reasonable working principle, which can help coal mines, cement, slag, steel slag, water slag, non-metallic mines and other fields to achieve Mass production.
Moreover, the vertical grinding equipment has strong adaptability to materials, and is suitable for grinding high-humidity materials, dry materials, difficult-to-grind materials, and easy-to-grind materials. Now we summarize the parameters and product advantages and characteristics of the ore powder vertical mill.
Guilin Hongcheng Milling Equipment: HLM Vertical Mill
[Into the grinding material particles]: 0-50mm
[Moisture of grinding material]:<15%
[Product moisture]: ≤1-6%
[Output]: 5-700t/h
[Finished particle size]: 22-180μm
[Scope of application]: Widely used in electric power, metallurgy, cement, chemical industry, building materials, coatings, papermaking, rubber, medicine, food and other production and life fields.
[Applicable materials]: High-yield and efficient grinding capacity for various non-metallic minerals with Mohs hardness below 7 and humidity within 6%, such as cement raw meal, clinker, power plant desulfurized limestone powder, slag powder, It has good grinding effect on manganese ore, gypsum, coal, barite, calcite, bauxite, etc.
[Performance advantage]: high grinding efficiency, low power consumption, large feeding particle size, easy adjustment of product fineness, simple equipment process, small footprint, low noise, low dust, low operating costs, and low consumption of wear-resistant materials Wait.
2. Understand the principle of ore powder vertical grinding
Processing mineral powder, vertical mill equipment has high production capacity, has scientific working principle, the whole set of mill system is scientifically designed, the whole machine runs stably, has good performance and advanced product performance, and is a professional equipment with a high market.
The principle of vertical grinding: under the action of the pressure of the grinding roller, the material is crushed by extrusion, grinding and shearing. At the same time, the hot air is sprayed upwards evenly at a high speed from the air ring around the grinding disc, and the pulverized materials are blown up by the high-speed airflow at the air ring. The material is dried, and the fine powder is brought into the classification machine by the hot air for classification.

The use of vertical mill equipment for grinding powder has high powder output rate, rapid increase in production capacity, and realizes environmental protection and energy-saving production. It is a professional mill for energy saving and emission reduction. Hongcheng Mine vertical mill has many parameters and advantages, focusing on the grinding and processing market. Welcome to leave a message for details.