Do not throw away graphite edge material, a vertical grinding mill can turn graphite scraps into treasures. As a refractory material, graphite has a wide range of uses and high utilization value. As a refractory material: Graphite and its products have the properties of high temperature resistance and high strength, and are mainly used to manufacture graphite crucibles in the metallurgical industry. As conductive material: used in the electrical industry to manufacture electrodes, brushes, carbon rods, carbon tubes, graphite gaskets, telephone parts, coatings for TV picture tubes, etc. As a wear-resistant lubricating material: Graphite is often used as a lubricant in the machinery industry. Graphite wear-resistant materials can work at a temperature of 200~2000 ℃ and at a high sliding speed without lubricating oil.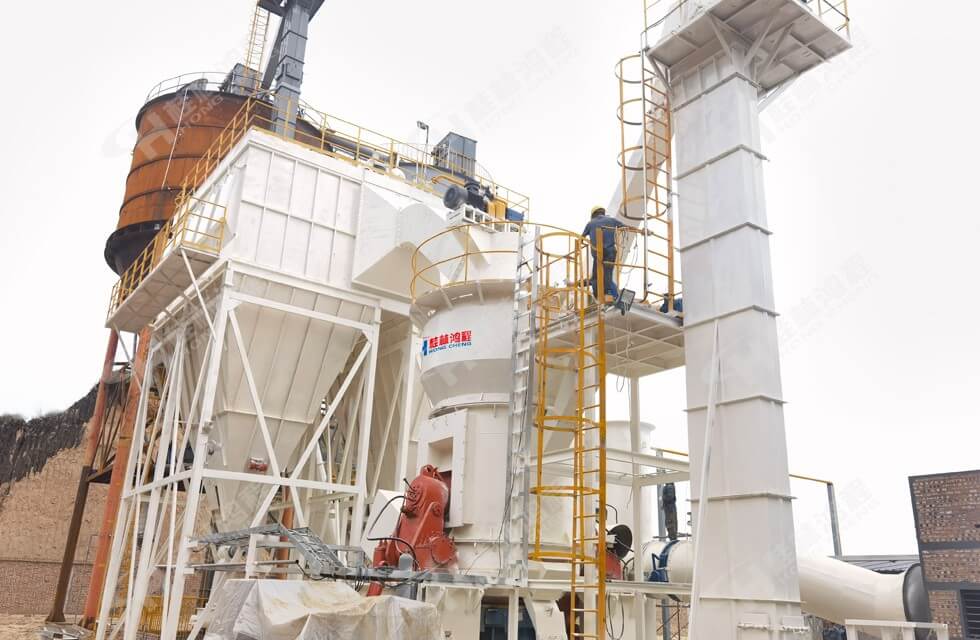 graphite hlm vertical mill, welcome to leave a message or consult [email protected]
How to process and grind graphite edge material?
First of all, we need to understand what equipment is used for grinding graphite scrap. As mentioned above, a vertical mill can turn graphite scrap into treasure. Guilin Hongcheng is a manufacturer specializing in the production of mills. HLM vertical mill is a large-scale milling production equipment carefully developed by Guilin Hongcheng. The equipment focuses on the field of milling, with strong adaptability to materials, advanced grinding technology, high efficiency, energy saving and environmental protection, and a wide range of grinding fields. Guilin Hongcheng has pioneered the development of the HLM vertical mill, which integrates drying, grinding, grading, and conveying, in response to the bottlenecks of traditional mills such as low output, high energy consumption, and high maintenance costs, set off a frenzy of imitation in the field of large-scale milling, and became the mainstream equipment in the milling fields of coal mines, cement, slag, and non-metallic ores. The vertical mill can be used as a professional grinding equipment for graphite side materials. It has unique structural advantages. Combined with the current situation of milling in the non-metallic mineral industry, Hongcheng vertical mill equipment integrates drying, grinding, grading and transportation, and is widely used in electric power, metallurgy, cement, chemical and other industrial fields.

Guilin Hongcheng Milling Equipment: HLM Vertical Mill
[Output]: 5-200t/h

[Finished Particle Size]: 22-180μm

[Scope of application]: Widely used in production and living fields such as electric power, metallurgy, cement, chemical industry, building materials, paint, papermaking, rubber, medicine, food, etc.

[Applicable materials]: It has high-yield and high-efficiency grinding ability for various non-metallic mineral materials with Mohs hardness below 7 and humidity within 6%, such as cement raw meal, clinker, power plant desulfurized limestone powder, slag powder, Good grinding effect for manganese ore, gypsum, coal, barite, calcite, bauxite, etc.

[Performance advantages]: high grinding efficiency, low power consumption, large feed size, easy adjustment of product fineness, simple equipment process, small footprint, low noise, small dust, low operating costs, and low consumption of wear-resistant materials Wait.

From the above, everyone should have a general understanding of how to process and grind graphite scrap. We can use a vertical mill to make a beautiful turnaround and increase the profit margin of the enterprise. If you want to know more about the details of Guilin Hongcheng mill, please leave a message for details. Guilin Hongcheng produces many types of mills, such as Raymond mills, vertical mills, ultrafine mills, etc. , Hongcheng professional technical engineers will tailor a scientific and reasonable milling equipment for you, and enjoy five-star service before, during and after sales, so that you have no worries about the future.