How to choose aluminum ore vertical roller mill? Which grinding equipment is the best? Many companies choose between pendulum mill and vertical grinding mill, There are HC pendulum Raymond mills and HLM vertical mills. Before purchasing, you need to determine your powder fineness and yield requirements. The aluminum ore vertical roller mill produced by Guilin Hongcheng is cost-effective in terms of price and output, and has a high energy utilization rate. It is a professional vertical mill manufacturer that helps customers increase production and income.
Vertical grinding equipment for aluminum ore vertical roller mill
Aluminum ore vertical roller mill uses vertical grinding equipment to improve production capacity and powder quality. Guilin Hongcheng continues to innovate in the field of grinding mills and manufactures professional vertical grinding equipment to meet the production needs of the powder processing market. The vertical mill integrates drying, grinding, grading and conveying, It has high grinding efficiency and reduced energy consumption, It also breaks through the disadvantages of traditional grinding mills, and realizes high-efficiency grinding and processing Dry materials, hard-to-grind and easy-to-grind materials have very strong adaptability, the grinding field is very wide, and the grinding types are also very rich, It is a large-scale grinding equipment for non-metallic minerals.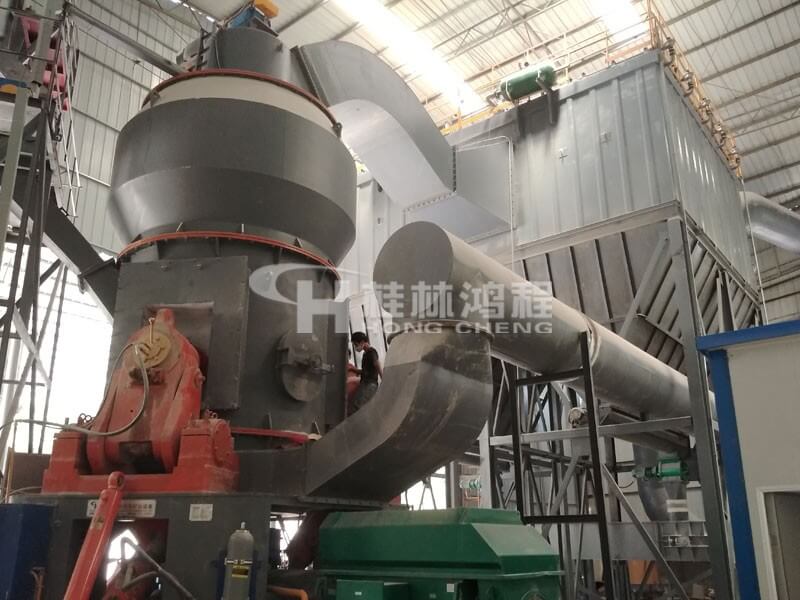 aluminum ore vertical roller mill case site, welcome to leave a message or consult [email protected]
So, what is the output of this vertical mill? At present, Hongcheng's HLM series aluminum ore vertical roller mills are widely used in coal mines, cement, slag, lime powder for desulfurization in power plants, non-metallic ores and other milling fields. The powder fineness can reach 0.18-0.022mm. The capacity reaches 5-700t/h, which can meet the needs of large-scale production of non-metallic ores.
Aluminum ore vertical roller mill in Hongcheng mill: HLM vertical mill
[Pitch diameter of grinding disc]: 800-5600mm
[raw material moisture]: ≤15%
[feed fineness]: 50mm
[Product output]: 5-700t/h
[Application scope]: Electric power, metallurgy, rubber, paint, plastic, pigment, ink, building materials, medicine, food and other fields are all widely used fields of vertical grinding equipment.
[Application material]: It is very suitable for grinding non-metallic minerals such as carbide slag, lignite, chalk, cement clinker, cement raw meal, quartz sand, steel slag, slag, pyrophyllite, iron ore, etc. easy to use.
[grinding characteristics]: It has strong adaptability to unusually difficult, easy-to-grind, high-humidity, and dry materials, with a wide range of grinding fields and rich grinding types.
What is the price of aluminum ore vertical roller mill? Prices range from tens to millions. As a manufacturer, Guilin Hongcheng cares about customers and understands the production needs of each grinding project. According to the information provided by customers, such as grinding fineness, production capacity, equipment installation area, etc., we can customize a reasonable selection and configuration plan for the grinding machine. In this way, the price of the aluminum ore vertical roller mill exclusive to the customer is customized for the ore grinding project. After years of development, Hongcheng vertical mill equipment has won the trust and support of customers, and has helped power, metallurgy, building materials, industrial solid waste, thermal power plants, cement plants and other industries to create value for a long time.
How to choose aluminum ore vertical roller mill? Vertical grinding equipment can be used to create greater value. As a professional pulverizer manufacturer, Guilin Hongcheng, as long as you provide the stone powder mesh and output indicators, Hongcheng's professional equipment configuration technical engineers will customize the corresponding production model for you.