How much is a 3r pendulum mill? Guilin Hongcheng's pendulum mill has heavy calcium Raymond mill, bluestone Raymond mill, and dolomite Raymond mill. The output of this micro-Raymond mill is 3000 catties to 3 tons. The price of the pendulum mill is suitable for small manufacturers, and the price is from Tens of thousands to one hundred thousand.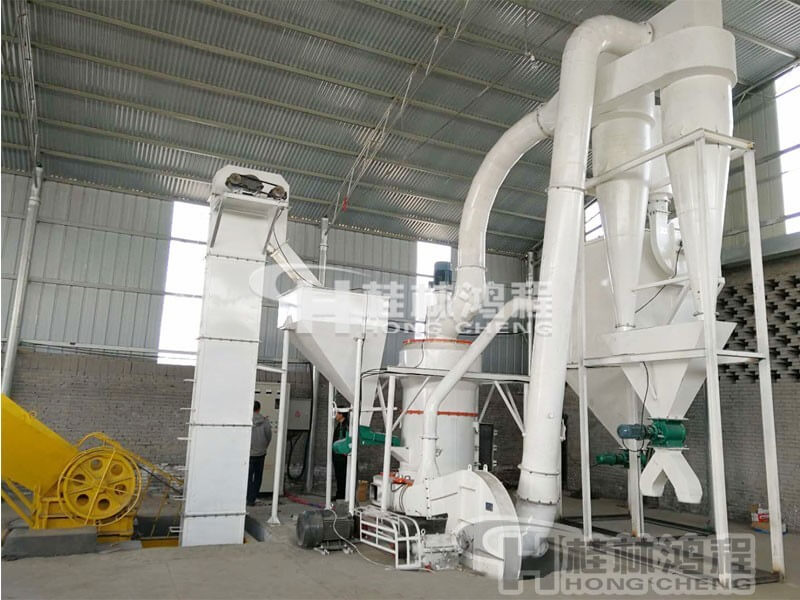 3r pendulum mill Raymond mill case site, welcome to leave a message or consult [email protected]
1. Mill parameters of 3r pendulum mill 3r2713
Model: Small Raymond Mill 3r2713
Number of grinding rollers: 2
Diameter of grinding ring (mm):780
Feeding particle size (mm) :≤15
Finished particle (mm):0.18-0.038mm
Output (t/h):0.3-3
The power of the whole machine (kw/h):46
Application range: The mill has a wide range of applications in papermaking, building materials, coatings, rubber, metallurgy, cement, chemicals, medicine, food and other fields.

Performance advantage: The material can be processed more and more efficiently in unit grinding time. Under the condition that the total power of the R-type mill remains unchanged, the output is increased by more than 40% year-on-year, and the unit power consumption cost is saved by more than 30%. It is a real high-efficiency and energy-saving small Raymond mill product.

2. 3r pendulum mill grinding range
3r Pendulum mill, small Raymond mill have a wide range of applications, suitable for bluestone, coal, cement raw meal, clinker, power plant desulfurization lime powder, slag powder, manganese ore, gypsum, barite, calcite, bauxite, etc. , All kinds of non-metallic mineral materials with Mohs hardness below 7 and humidity within 6% have good grinding effect.
3. How much is the 3r pendulum mill
How much is the 3r pendulum mill? Each manufacturer is different, and the price of Guilin Hongcheng is customized according to customer needs. From ore crushing to powder collection and packaging, one-stop ore powder processing production line, mature ore powder processing technology, and Raymond mill production line with favorable prices.