Power plant pulverized coal mill is a device for processing and pulverizing coal. Its main function is to pulverize it, and its pulverized coal is used as fuel for power plants, or a large amount of coal ash is produced after combustion in power plants. After grinding and applying it to the downstream field, whether the power plant pulverizer is applied to the upstream grinding of the power plant, or the solid waste grinding to the downstream, it will create great value for the enterprise.
1. Advantages and characteristics of pulverized coal mill in power plant
The device has many functions, more specific advantages, and relatively mature performance, which are concentrated in several aspects:
1. It is developed by new manufacturing technology, with advanced working principle and high classification efficiency. It is a high-tech pulverizer.
2. The production capacity of the equipment can meet the high production standards of users, and the maximum production capacity of a single unit can reach 90t/h.
3. The equipment adopts two systems of open circuit and closed circuit, which can well avoid the abnormal situation of the equipment, and the stability is better when grinding pulverized coal.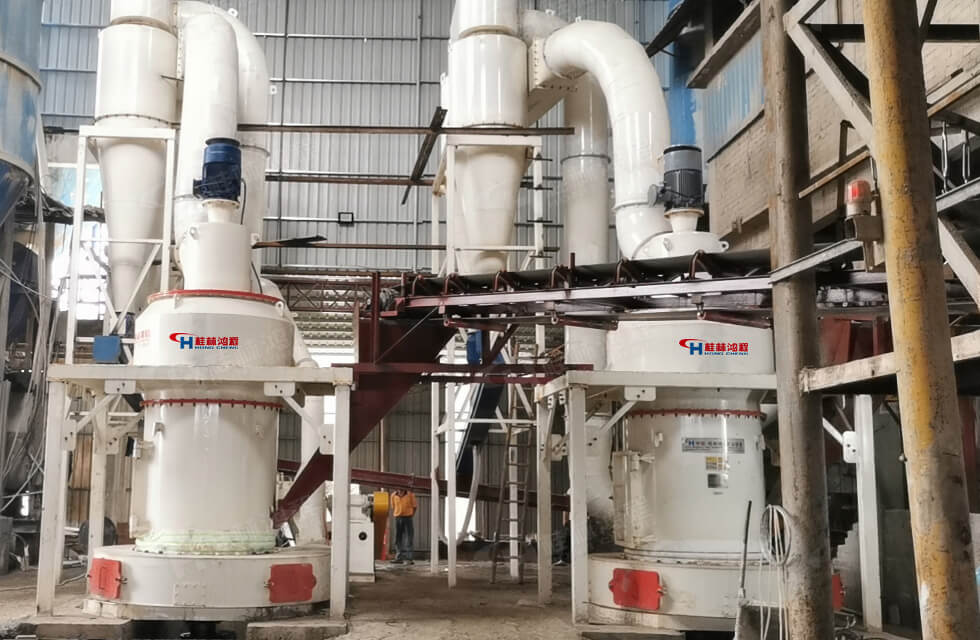 How about mill coal mill in power plant, welcome to leave a message or consult [email protected]
2. the power plant pulverized coal mill hardware structure

The power plant pulverized coal mill is a novel structure and high configuration equipment. Its main components are: classifier motor, air outlet, classifier rotor, plum blossom frame, air inlet, grinding ring, grinding roller, blade, etc. Its hardware The equipment is perfect and can be well processed for deep processing of coal.
3. Where to buy pulverized coal mill for power plant
There are many manufacturers of pulverized coal pulverizers for power plants. In the process of purchasing them, we should choose a powerful manufacturer, because the quality of the equipment developed by such manufacturers is more guaranteed. After the recommendation of professionals, we recommend Guilin Hongcheng, for the following reasons:
(1) Strong strength
As we all know, only powerful manufacturers can produce equipment that customers are satisfied with. For more than 30 years, Guilin Hongcheng has been moving closer to international brands in terms of hardware facilities and software strength, and the number of orders has continued to grow, and the scale of the enterprise has also continued to expand. In 2021 Covering an area of 1,200 mu, with a total investment of 4 billion Guilin Hongcheng High-end Intelligent Manufacturing Industrial Park, it is expected to be put into operation in 2022. It will be able to achieve an annual output of more than 3,000 complete sets of equipment such as mills, sand-powder all-in-one machines, and large crushers. Production.
(2) Good service
Guilin Hongcheng can provide you with good, comprehensive and perfect services, always "customer-oriented", more professional in after-sales service, free guidance on equipment foundation manufacturing, free installation, commissioning and other technical guidance, free development One-to-one operation, repair, maintenance and other training, professional team can provide one-stop general contract service, sufficient spare parts reserves, timely meet customer accessories needs, 7*24 hours to respond to customer needs, one-time purchase, lifelong responsibility for customers.
(3) Pay attention to quality
Whether the quality of the equipment is good or not can accurately reflect the attitude of the manufacturer to be responsible to the user. Guilin Hongcheng is very strict in quality control. From ordering to production scheduling, it responds in a timely manner, and the production quality and quantity are guaranteed. Wanchan's quality management system, the equipment Implementing all-round quality control, high-quality equipment greatly improves the market competitiveness of customers, allowing customers to buy with confidence and use them comfortably.