From June 28th to 30th, 2023, the 4th China Hezhou International Stone Calcium Carbonate Exhibition will be held in Guangxi Dongrong Stone Calcium Carbonate Trading Center, Hezhou City! The exhibition focused on the field of calcium carbonate. Guilin Hongcheng presented a series of ultra-fine vertical mills used in the calcium carbonate industry, helping the calcium carbonate industry to develop high-end, intelligent, green and integrated.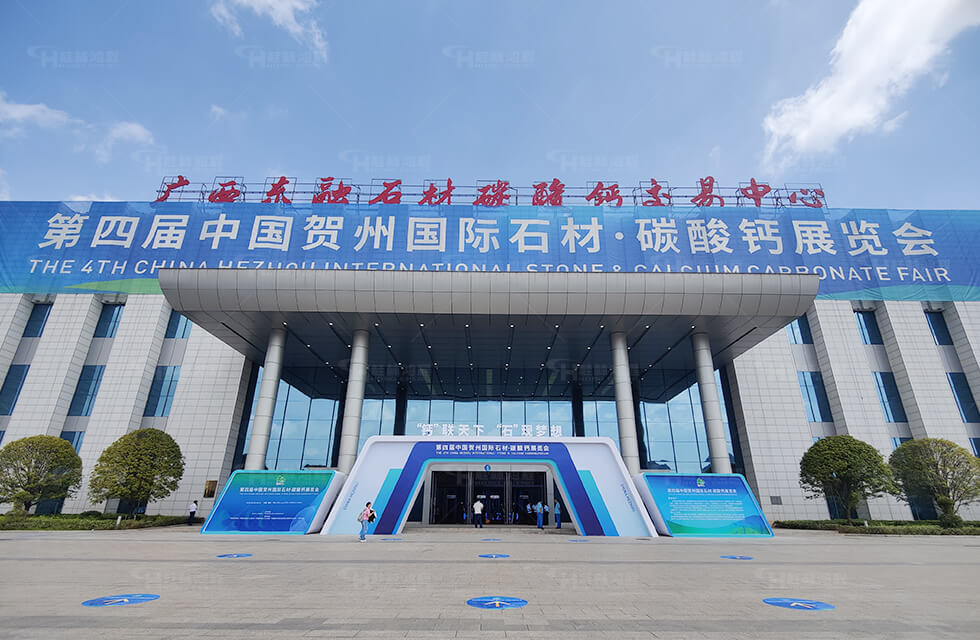 At the exhibition site, the crowd was surging and it was very lively. The theme of this exhibition is "Connecting the World with 'Calcium' and Realizing Dreams with 'Stone'", which will showcase new products, new technologies, new formats and new models of the entire stone calcium carbonate industry chain. It is understood that the exhibition area of the exhibition is about 30,000 square meters, with eight exhibition areas, and a series of activities such as the high-quality development forum of the artificial stone industry and the development forum of the high-end calcium carbonate whole industry chain.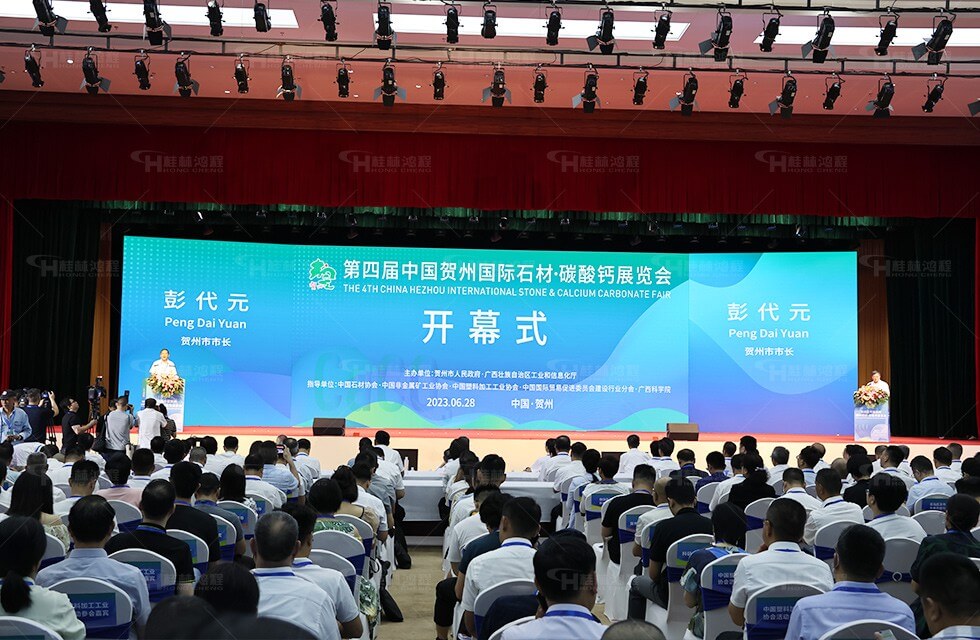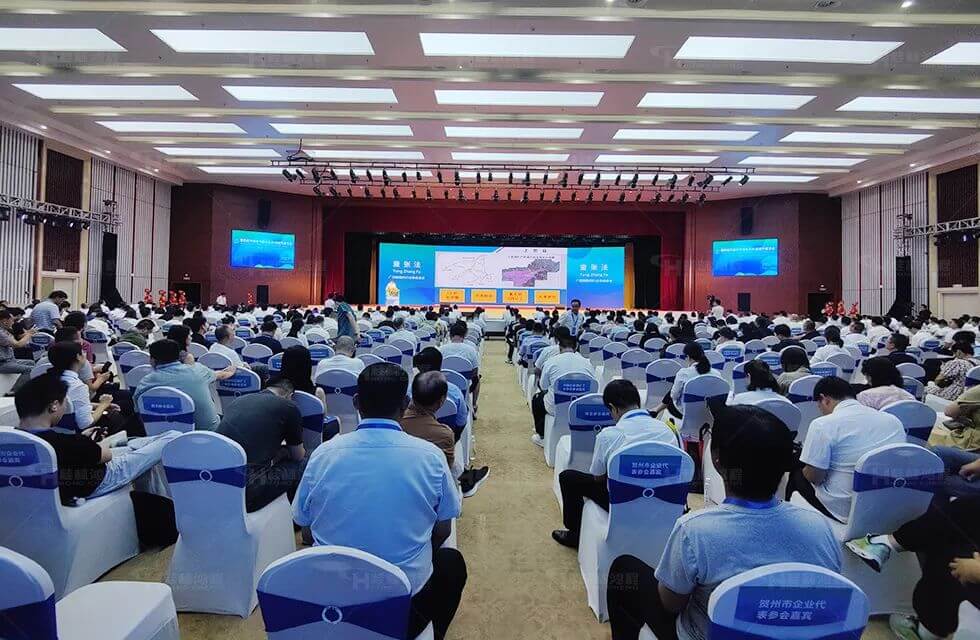 Guilin Hongcheng, as a professional provider of complete solutions for powder processing, adheres to the "customer-centric" business philosophy, adheres to green and low-carbon development, and continues to innovate and manufacture in the field of calcium carbonate grinding to create greater value for customers. At this exhibition, Hongcheng displayed grinding technology and equipment such as HLM vertical mill, HLMX ultra-fine vertical mill, HCH ultra-fine ring roller mill, and HC series pendulum mill. Hezhou is the largest heavy calcium powder and artificial granite production base in the country. Based on the development of the calcium carbonate industry in Hezhou, Hongcheng makes precise efforts to improve product quality and provides customers with one-stop general contracting services, making Hongcheng Milling Machine series products are also widely used in the Hezhou market.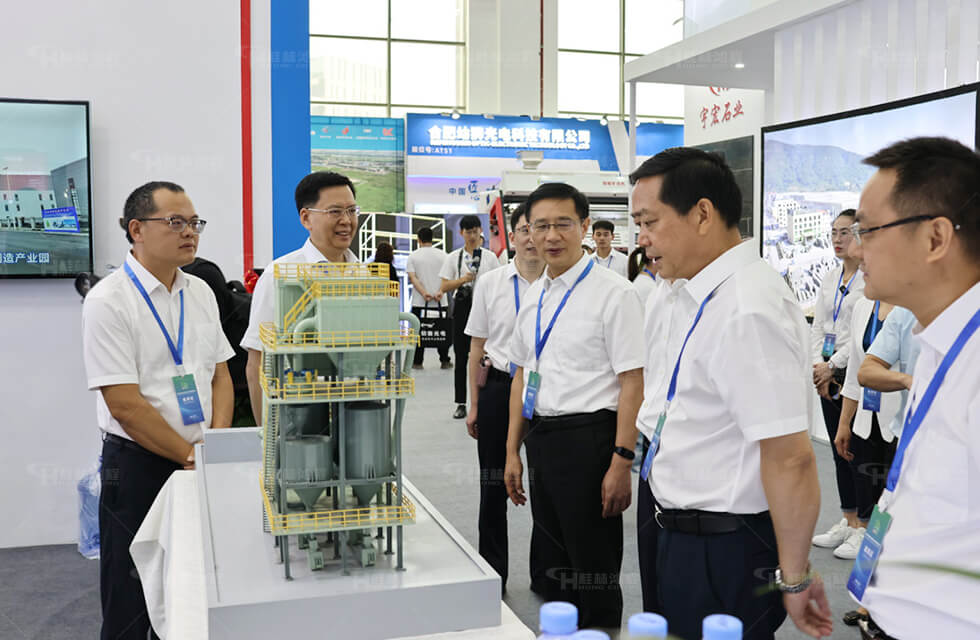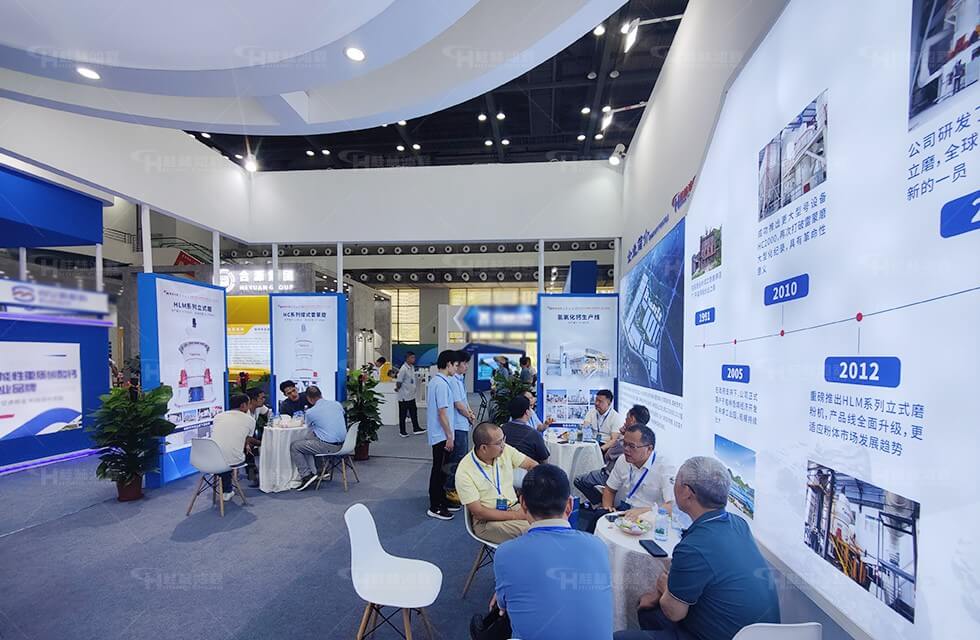 In the uniquely designed, spacious and bright Hongcheng booth area, the high-efficiency, energy-saving and environmentally friendly Hongcheng mill attracted many new and old customers to stop for consultation and negotiation. Under the leadership of Rong Beiguo, vice chairman of Hongcheng, Hongcheng employees answer customers' questions with excellent professional knowledge and high-quality service, and formulate exclusive selection and configuration plans according to customers' needs. Hongcheng has conquered customers with its strength, and won unanimous praise and high praise from customers with high-quality products and high-quality services.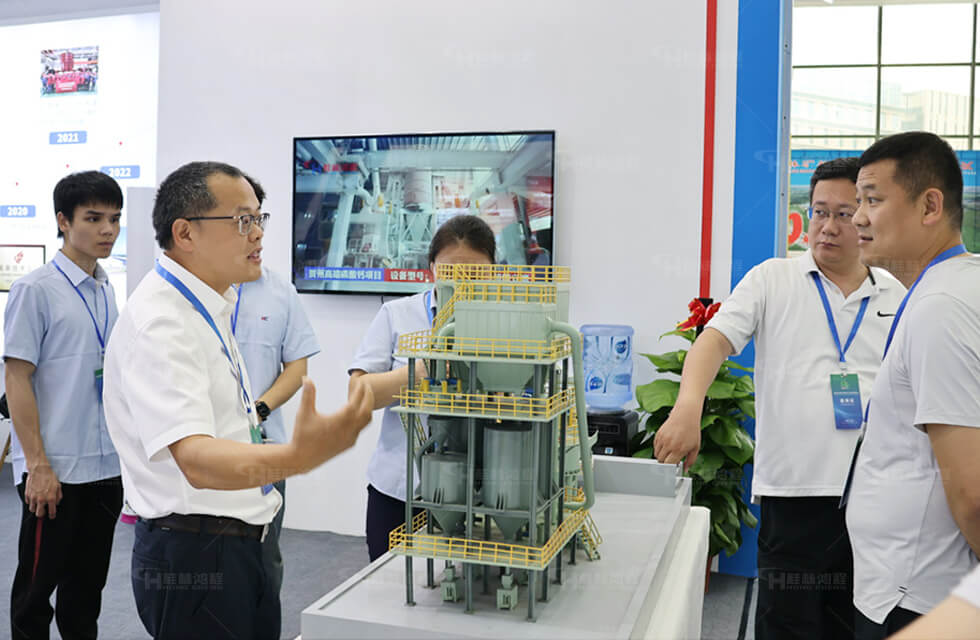 In response to the demand for calcium carbonate milling, Hongcheng continued to cultivate intensively, constantly adjusted the product structure, and increased research and development efforts. The Hongcheng R&D team innovated and upgraded the mill to overcome technical difficulties, solved the problems of low output, high energy consumption, and high maintenance cost of ordinary industrial mills, and met the needs of large-scale, intelligent, and refined industrial calcium carbonate powder making.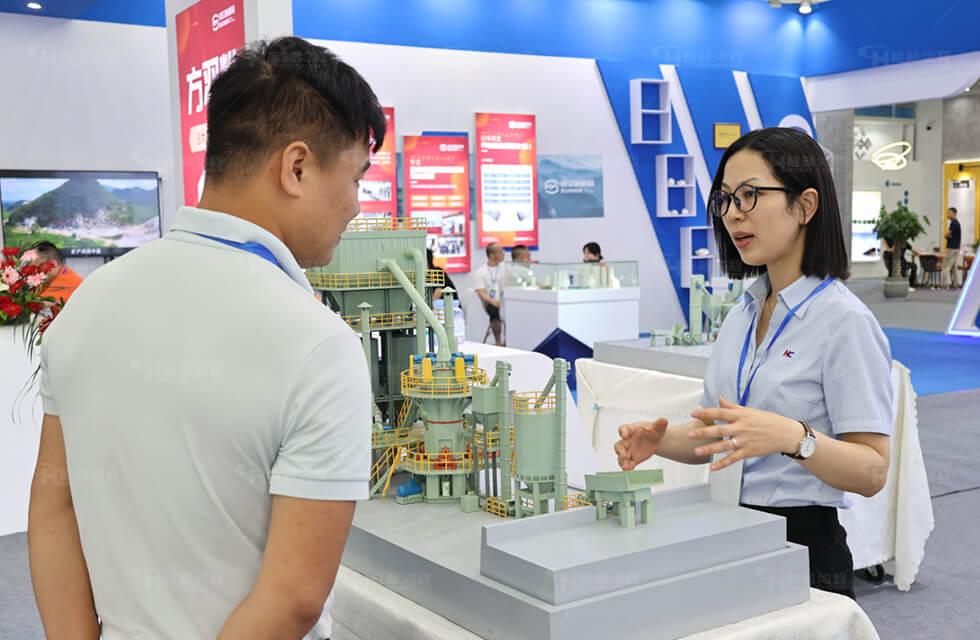 Through this exhibition, Hongcheng will further promote the cutting-edge high-efficiency energy-saving intelligent grinding equipment to the field of calcium carbonate grinding. In the next step, Hongcheng will continue to drive development with innovation, promote industrial transformation and upgrading, and help the high-end, intelligent, green, and integrated development of the stone calcium carbonate industry, and contribute a global brand to China!