Recently, Guilin Hongcheng Foundry successfully cast a large casting with a weight of 50 tons of molten iron, which achieved a breakthrough in casting technology, further consolidated the foundation of powder equipment manufacturing, and improved the competitiveness of Hongcheng products. At the same time, Hongcheng Casting has also opened up a new situation in the production of super-large castings in Guangxi.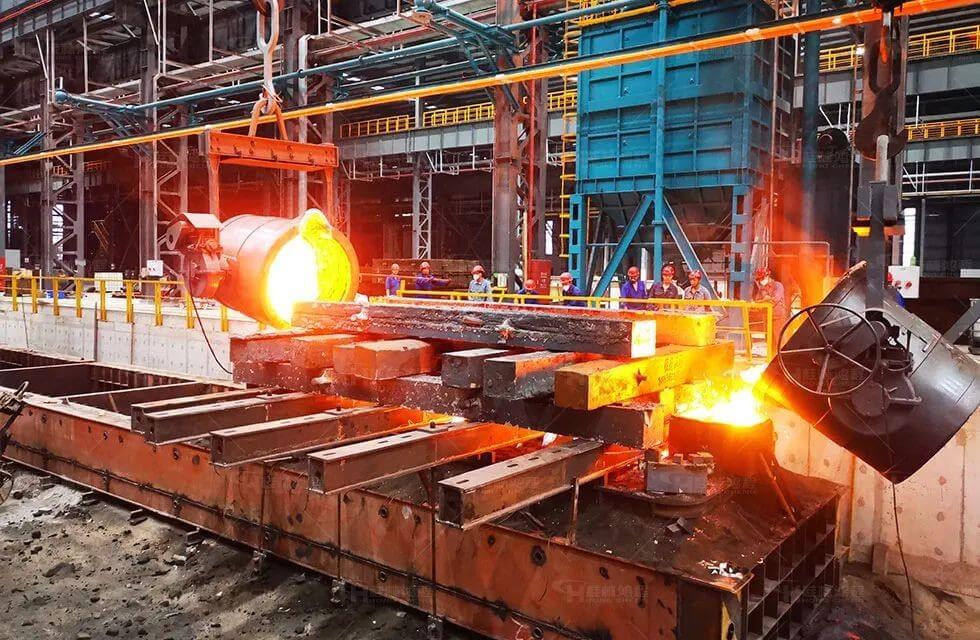 Hongcheng Foundry, welcome to leave a message or consult [email protected]
After more than 30 years of development, Hongcheng started with casting, and has consolidated the foundation of equipment manufacturing with exquisite Hongcheng casting technology. At present, Hongcheng can produce complete mills, various mill castings and other large castings, etc., and continues to expand the production of castings to enrich the casting process. High-quality and high-quality Hongcheng products form a strong competitive advantage and promote Hongcheng to become better and stronger in the powder equipment manufacturing industry.
Lost foam casting is one of the special casting methods, and most large castings use the lost foam casting process. It is made by making a model, then brushing refractory paint and drying, and then buried in dry quartz sand for vibration molding, casting under negative pressure to vaporize the model, liquid metal occupies the position of the model, and forms a casting after solidification and cooling. It has the advantages of good quality, high precision and clean production.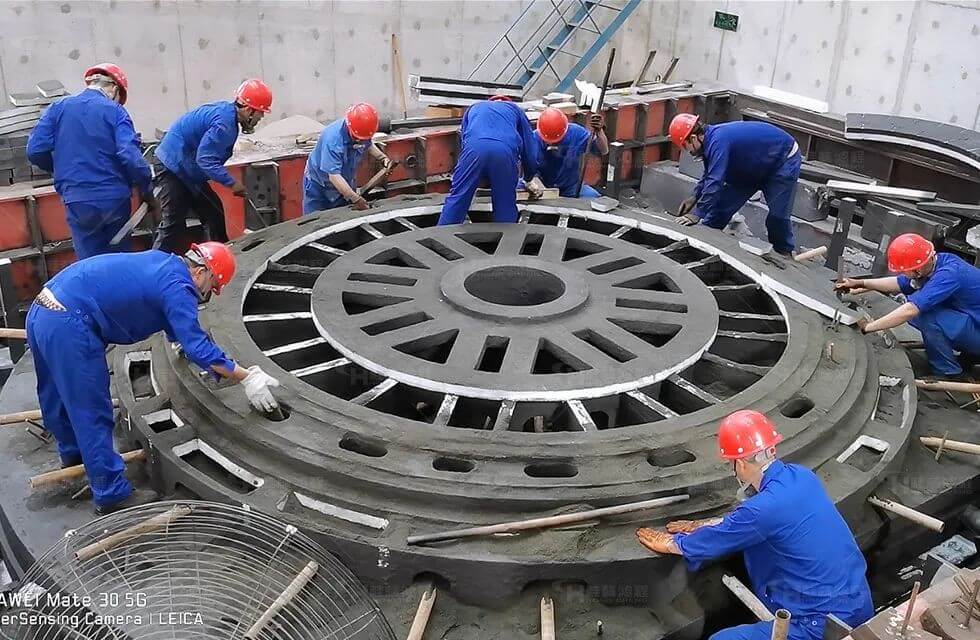 Hongcheng Foundry, welcome to leave a message or consult [email protected]
Lost foam casting is not only an ideal "green" casting process in the foundry industry, but also the development trend of the foundry industry in the future. Hongcheng Casting has always paid attention to the green development of the foundry industry, improved foundry technology, and actively expanded new foundry sectors. This time, the lost foam casting process was used to successfully cast large-scale machine tool castings with a weight of 50 tons of molten iron, further developing the super-large casting market.
At the site of Hongcheng Casting Base, the casting workers concentrate and operate meticulously. Following the order of the person in charge of the casting site, a total of 50 tons of hot molten iron poured down through the molten iron ladle and poured into the cavity of the workbench according to regulations. The entire casting and punching process met the technical operation requirements of the smelting process .
Climb the tide and hit the oars again, and the boundless scenery is ahead. In the next step, Hongcheng will continue to follow the industry trend and develop based on customer needs. Based on the powder equipment manufacturing industry, it will speed up the construction of Baoshan Hongcheng casting base. With the endorsement of excellent powder equipment manufacturing technology and casting technology, Hongcheng will expand Hongcheng casting New territory, and strive to find a new path of high-quality development that is "green, refined, and innovative". Make every effort to build a Hongcheng brand with more vitality, influence and competitiveness!