High-calcium stone is a kind of ore belonging to calcium carbonate. It has a high calcium content and is also a kind of ore with a wide range of applications. Many friends want to develop the field of high-calcium stone powder making. High-calcium stone has very high utilization value in life and industry, such as building materials, industrial raw materials, power plants, steel mills, glass factories, fertilizer factories, etc., are widely used in high-calcium stone powder. How to configure the high-calcium stone powder production line actually needs to provide high-calcium stone powder fineness and production capacity requirements for configuration selection.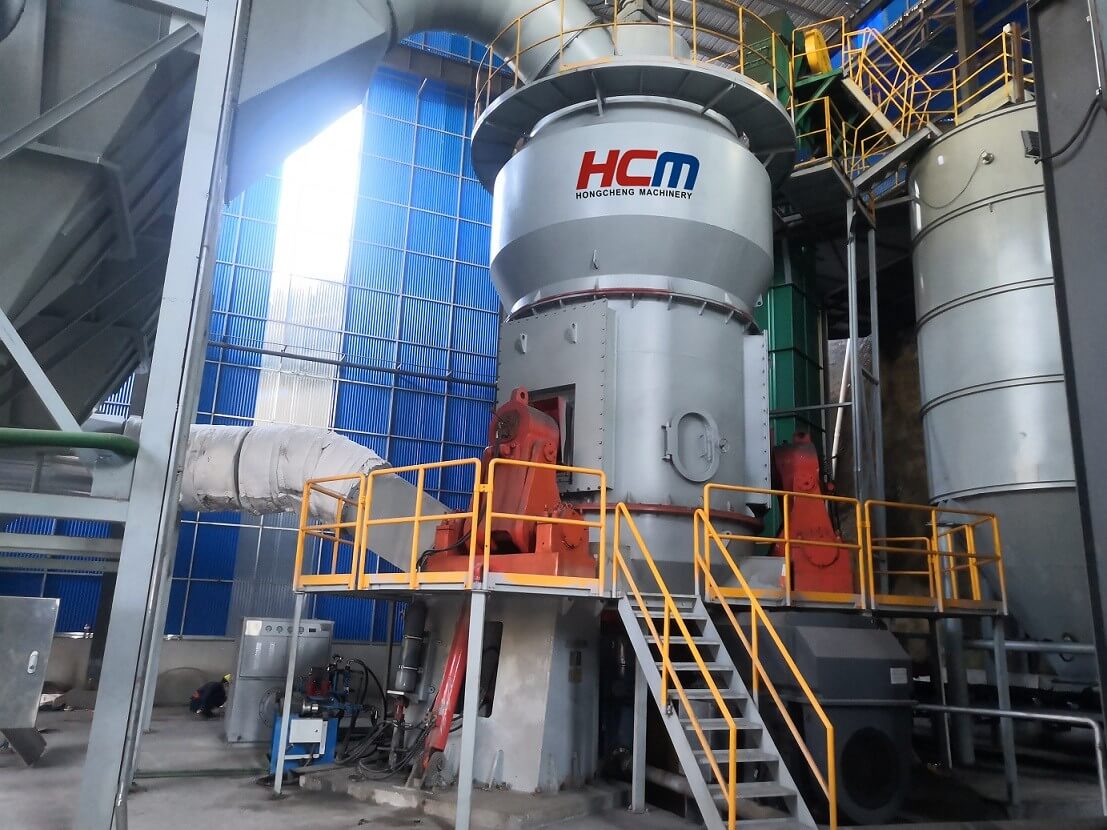 High calcium stone powder production line configuration vertical grinding mill, welcome to leave a message or consult [email protected]
Guilin Hongcheng has specialized in the production of mills for decades. For high-calcium stone grinding, we have also developed a professional high-calcium stone grinding production line equipped with a mill, such as HLM vertical grinding mill. It is a common high-calcium stone milling production line configuration equipment. This vertical grinding mill is a large-scale milling production equipment carefully developed by Guilin Hongcheng. The equipment focuses on the field of milling, with strong adaptability to materials, advanced grinding technology, high efficiency, energy saving and environmental protection, and a wide range of grinding fields.
Guilin Hongcheng Milling Equipment: HLM Vertical Mill
[Output]: 5-200t/h

[Finished Particle Size]: 22-180μm

[Scope of application]: Widely used in production and living fields such as electric power, metallurgy, cement, chemical industry, building materials, paint, papermaking, rubber, medicine, food, etc.

[Applicable materials]: It has high-yield and high-efficiency grinding ability for various non-metallic mineral materials with Mohs hardness below 7 and humidity within 6%, such as cement raw meal, clinker, desulfurized limestone powder in power plants, Good grinding effect for manganese ore, gypsum, coal, barite, calcite, bauxite, etc.

[Performance advantages]: high grinding efficiency, low power consumption, large feed size, easy adjustment of product fineness, simple equipment process, small footprint, low noise, small dust, low operating costs, and low consumption of wear-resistant materials wait.

The configuration of Guilin Hongcheng high-calcium stone milling production line is scientific and reasonable. You are welcome to leave a message to provide information such as the fineness of milling, output requirements, equipment project area, etc. to the professional technical sales engineer of Hongcheng Marketing Department. We will tailor it for you. Scientific selection and reasonable cost calculation will give you a satisfactory quotation.