Coal gangue is solid waste discharged during the coal mining process and coal washing process. It is a black-gray rock with low carbon content and harder than coal that is associated with coal seams during the coal formation process. Its main components are Al2O3 and SiO2, and it also contains varying amounts of Fe2O3, CaO, MgO, Na2O, K2O, P2O5, SO3 and trace rare elements (gallium, vanadium, titanium, cobalt). What equipment is used for coal gangue deep processing equipment? Coal gangue deep processing vertical grinding mill can solve the problem, let's take a look at this Hongcheng vertical grinding mill.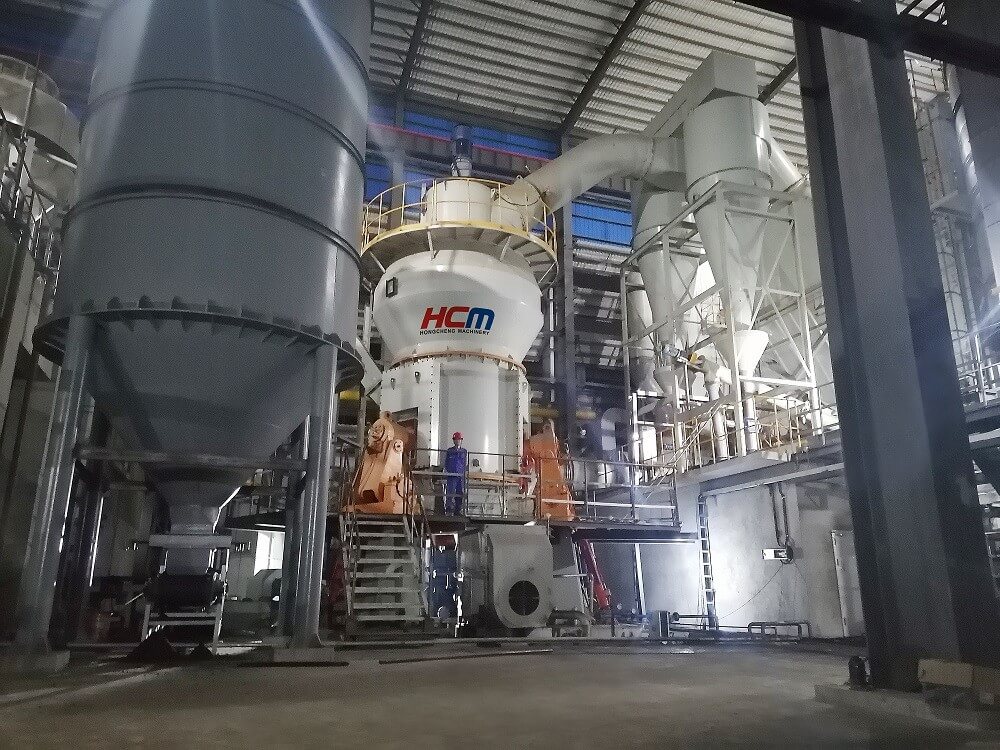 Coal Gangue Deep Processing Vertical Grinding Mill, welcome to leave a message or consult [email protected]
HLM series vertical mill is an efficient and energy-saving advanced grinding equipment developed by Guilin Hongcheng through more than 20 years of painstaking research and development through learning and introducing foreign advanced technology.
Guilin Hongcheng Milling Equipment: HLM Vertical Mill
[Output]: 5-200t/h

[Finished Particle Size]: 22-180μm

[Scope of application]: Widely used in production and living fields such as electric power, metallurgy, cement, chemical industry, building materials, paint, papermaking, rubber, medicine, food, etc.

[Applicable materials]: It has high-yield and high-efficiency grinding ability for various non-metallic mineral materials with Mohs hardness below 7 and humidity within 6%, such as cement raw meal, clinker, power plant desulfurized limestone powder, slag powder, Good grinding effect for manganese ore, gypsum, coal, barite, calcite, bauxite, etc.

[Performance advantages]: high grinding efficiency, low power consumption, large feed size, easy adjustment of product fineness, simple equipment process, small footprint, low noise, small dust, low operating costs, and low consumption of wear-resistant materials Wait.

The coal gangue deep processing equipment chooses Guilin Hongcheng Mill, Guilin Hongcheng [HLM super large vertical mill] is a new type of energy-saving and environmentally friendly milling equipment, the system is sealed as a whole, full negative pressure operation, the overall system vibration is small, With low noise and no dust spillage, it is an advanced equipment in the field of non-mine large-scale pulverization. It is widely used in coal mines, cement, slag, metallurgy, chemical and other pulverization fields and is very popular. For information about product prices and selection plans, please Welcome to leave a message for consultation.